Yes 5G and NVIDIA have joined forces to finally bring the long-awaited GeForce NOW cloud gaming service to Malaysia. This exciting service allows gamers to enjoy their favorite games without having to go through long hours of downloads or owning a powerful but expensive PC.
The cloud gaming service works on various devices like computers, laptops, smart TVs, Macs, and mobile devices, offering high performance which is powered by advanced technology and powerful NVIDIA GPUs, it delivers fast and immersive gameplay. With Yes' 5G infrastructure and expanding connectivity which provides seamless streaming capabilities for GeForce NOW, Malaysian gamers can now enjoy an unmatched cloud-streaming experience, and access a wide range of games on the go.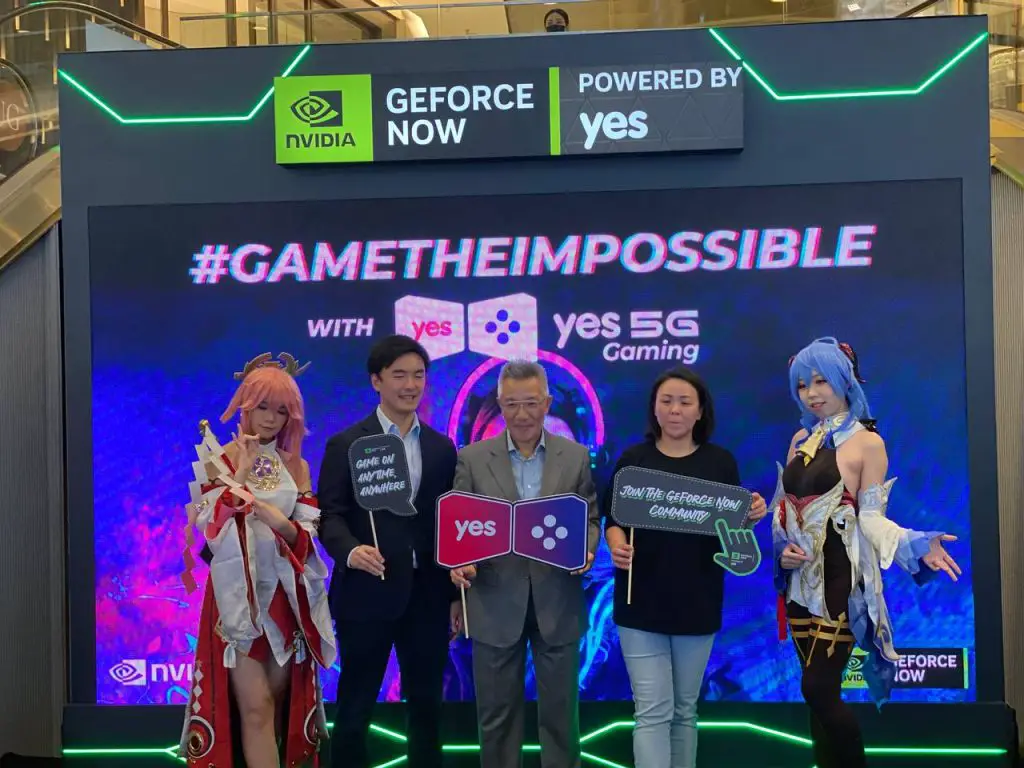 Wing K. Lee, CEO of YTL Communications, is thrilled about this gaming revolution that liberates gamers from hardware limitations and promises endless excitement. Phil Eisler, Vice President of GeForce NOW at NVIDIA, also sees the arrival of GeForce NOW in Malaysia as a significant milestone for their company.
GeForce NOW is now available to all Malaysians, with membership plans starting at RM30.00 per month for Yes 5G customers and RM50.00 per month for non-Yes 5G customers. These plans offer continuous play for up to six hours per session, access to free games, and a library of over 1,600 games available for purchase from platforms like Steam, Epic Games Store, and Ubisoft.
To celebrate the launch, residents of the Klang Valley can visit the roadshow at Starhill Bukit Bintang. There, they can experience low-delay cloud streaming from GeForce NOW and enjoy fun activities like gacha machines, spinning wheels, instant photo booths, as well as meet cosplayers and game streamers.
Event Details:
Date: June 10, 2023 (Saturday) to June 11, 2023 (Sunday)
Time: 10:00 am to 10:00 pm
Venue: Starhill Bukit Bintang, Kuala Lumpur (Entrance Foyer, Ground Floor)