Over the last week, the NVIDIA Geforce RTX 4090 and RTX 4080 have been announced. As far as gamers care about performance and power consumption, Team Green's live stream at the GTC 2022 keynote covers a lot more about industrial actions and the professional scene.
No doubt, both revealed GPUs are powerful even from the most basic aspect of pure hardware performance. Yet, quoting CEO Jensen "Mr. Leather Jacket" Huang's own words, the era of solely depending on linearly scaling hardware for results is not the way of doing the silicon business in 2022 and beyond. Therefore, the upcoming generation of RTX cards and technologies are the culmination of Team Green's decision to double down on performance improvement via AI.
DLSS 3 is not for gamers only
The reveal of the NVIDIA DLSS 3 model definitely received its fair share of hype. Powered by the 4th-gen RTX Tensor Cores paired with a brand new Optical Flow Accelerator that generates additional frames with immense accuracy to deliver more FPS is a piece of great news for all the games out there. However, the same tech can be deployed for professional 3D applications too such as NVIDIA Omniverse, Unity, and Unreal Engine 5 to achieve faster movement in the viewport and overall smoothness.
One click for RTX ON
The PC modding scene is crazy with millions of mods created and getting downloaded billions of times each year. Yet one of the more complicated things revolves around switching the "RTX ON" feature for the games they love in order to get modern levels of realistic ray-traced environments. Sure, there are some titles getting the RTX treatment like Quake II and Minecraft with the newly released being Portal. But the upcoming RTX Remix is going to put fellow modders themselves in the driver's seat.
Built on the NVIDIA Omniverse platform, supported titles that run the DirectX 8 or DirectX 9 API will be able to easily capture the prebuilt environment and its associated assets like textures, geometry, lighting, and cameras and pass them to the custom RTX Remix Runtime that will convert everything into the Universal Scene Description (USD) open 3D framework, the same format used by Omniverse.
Within the package of RTX Remix, a couple of new techs are attributed to the NVIDIA RTX Direct Illumination and Reservoir Spatio Temporal Importance Resampling Global Illumination (ReSTIR GI) that automatically adds millions of dynamic lighting while allowing indirect light to spread across a scene and even illuminate dark corners with very little performance overhead, not to mention all games that support RTX Remix can easily implement DLSS 3 and Reflex as well.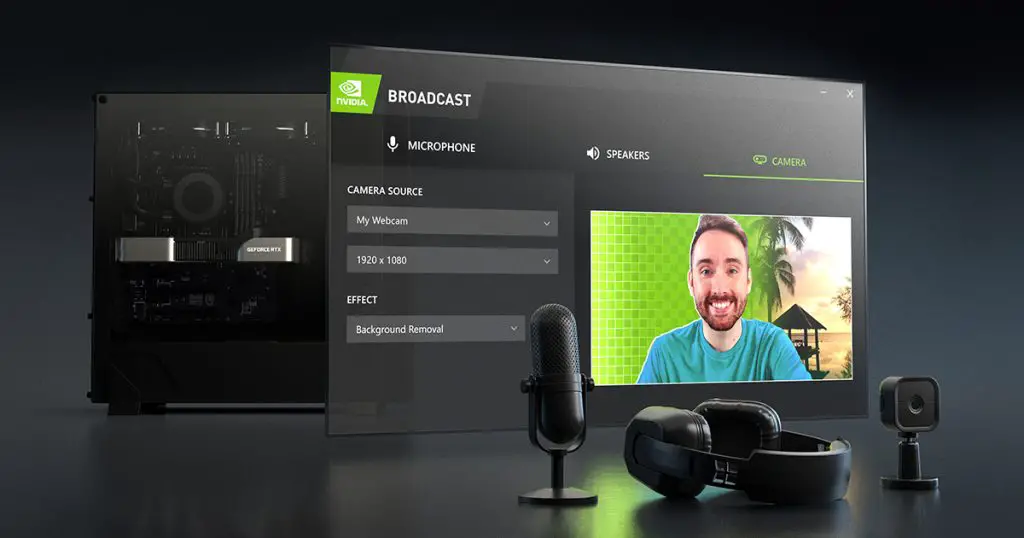 As for the video editors and live streamers, new dual, 8th-generation AV1 encoders are built into the new GeForce RTX 40 series cards that will enable significant boosts that will see video export times cut in half and up to 70% performance improvement in AI Tools. NVIDIA Broadcast which already makes streamers' life easy will now become even better to deliver high-quality streams and even do stuff that was not possible before such as 8K60FPS recording with GeForce Experience.
NVIDIA also noted updates that will be delivered to partners of NVIDIA Studio include AV1 support for OBS Studio and Discord, AV1+dual encoders for DaVinci Resolve, Adobe Premiere Pro via the Voukoder plugin, and Jianying, and new SDK add-ons for OBS, VTube Studio, and more.
You can find more information through NVIDIA's source article down below.