As the technology continues to rapidly expand, businesses are becoming more and more dependent on digital assets. As such, cybercrime is on the rise as well since wherever there is money, criminals will try to get their hands on it. Therefore, having a good cybersecurity measure would be the key to a business' survival and growth.
Even with the ever advancing cybersecurity, the cyber threats are expected to be accelerating at the even faster pace. According to Juniper Research based in UK, the cost of data breaches caused by cybercrimes is expected to reach up to $2.1 trillion globally by 2019. That is 4 times of the estimated cost of breaches in 2015.
Munio ServerSure
Today at CSM-ACE conference in Kuala Lumpur, Munio along with its IT infrastructure partner Glocomp, will launch a cybersecurity service package to Malaysian SMEs. This package is first-of-its-kind in Malaysia as it provides a complete sophisticated cybersecurity technology as well as cybersecurity assurance package.
In layman's term, this package offers you the data & infrastructure security services as well as insurance in case a breach happens.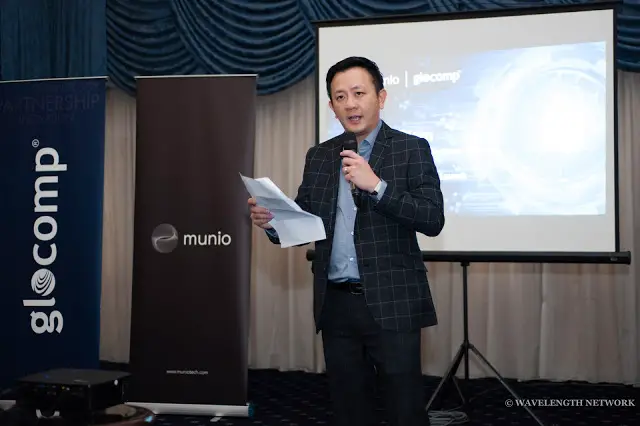 Munio's technology partners include SecureKi, Symantec and FireEye ensure that their customer's digital assets are well protected. At the same time, the financial assurance is handled by Chubb, one of the largest insurers in the world. Glocomp will be acting as the sole distributor of this cybersecurity bundle programme.
Munio's ServerSure cybersecurity assurance pricing options as below:
Munio is looking forward to further expand its solutions to better cater enterprise clients and even public listed Malaysian businesses. Customers who are interested to acquire Munio's ServerSure cybersecurity solution package can obtain it via dealers' ICT and insurance channels. More information available at Munio and Glocomp.