As Intel preps its 12th Gen Core Unlocked CPUs for shipment across the world, MSI is going to get next-gen gamers ready by announcing their own set of Z690 motherboard offerings.
Taking the spotlight is none of the MEG series which is MSI's king tier family. The Z690 of the lineup has a direct 19 VM phases with 105A SPS while sporting a full aluminum built and design to quickly eliminate residue heat that is without accounting for the big bad backplate also doing the job while protecting the PCB and supporting the RAM slots in one go. For the most hardcore experience, there's 4 M.2 Gen4x4 and 2 PCIe 5.0 x15 slots, and if that's still not enough and you want things like dual 2.5GbE, dual front USB-C 20Gbps, look forward to none other than the MEG Z690 ACE that comes with a plated 24K Gold ornament in place of the usual RGB game.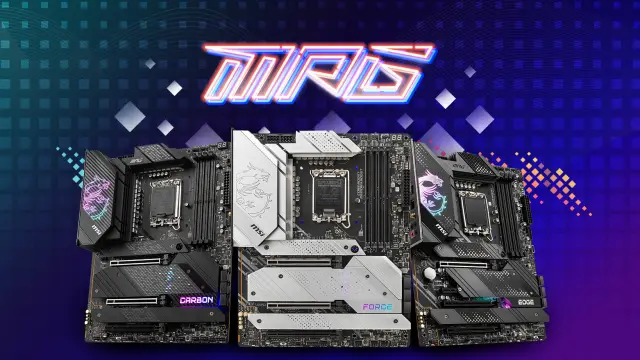 Speaking of RGB, the MPG series definitely is the star of that aspect. Just look at the amount of lighting coming out of the shine-throughs. For the MPG Z690 CARBON WIFI and the MPG Z690 FORCE WIFI, both of them has slightly lower VRM phases at 18 with 75A SPS for the former and 16 VRM phases with 75A SPS for the latter but M.2 slots and PCIe specs-wise, they are the same as the MEG series. The MPG Z690 FORCE WIFI is sporting a silver-white color scheme this time around – a first for the MPG family too.
If you somehow missed it, we have a written unboxing and review of the MPG Z690 CARBON WIFI and you can get to that by clicking here.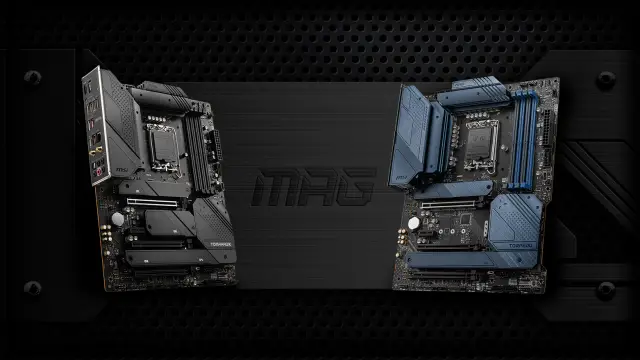 Moving down again and the MAG's distinctive arsenal pattern with military-inspired designs gets displayed with the MAG Z690 TORPEDO keeping the signature pacific blue and the TOMAHAWK keeping the low-key black. Performance-wise, both are rated at 16 Duet Rail Power System with 80A SPS with a single PCIe 5.0 x16 slot and triple M.2 Gen 4×4 openings for mid-class accessibility.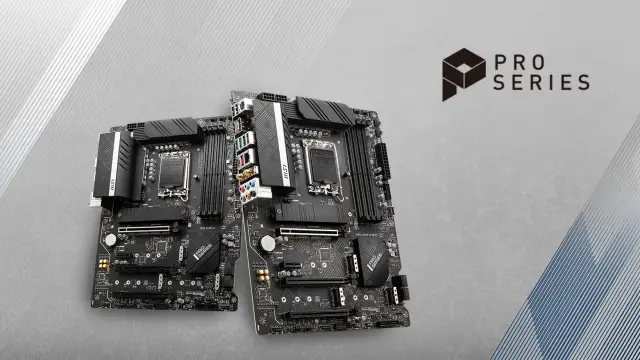 Wrapping up the announcement is the PRO Z690 series tailored towards enterprises and creators' use. With a 14 Duet Rail Power System and dual 8-pin CPU connectors, PRO Z690-A and the PRO Z690-A WIFI will make sure business gets the most bang out of their buck contributed by the quadruple M.2 slots and single PCIe 5.0 x16 slot. The designs are also very standard and low profile to be able to fit in any form of setup.
Availability
Aside from an early printed announcement, they will be hosting a virtual launch surrounding these new Z690 products on November 3rd at 12a.m. GMT+8 so we bet that the availability information will be revealed at that event as well!