In the world of more premium computer mouse in the market right now, those "hole-y lightweight mouse" is the new hot thing. Cooler Master was one of those manufacturers who jumped on the bandwagon really early. We were one of the earlier ones to get it in Malaysia – but instead of doing just a quick review to tell you how great it is – just like many other mice in the market – we decided to use it for a really long time and see how the mouse holds up.
I am dubbed as the "mouse killer" as I am the one who edits videos and I abuse the scroll wheel a lot, and also play games on my PC using mouse and keyboard because hey – remember the virus situation and we all had to stay at home? We can't do anything besides gaming anyway.
So, after using it for 10 months, I am happy to report that the Cooler Master MM711 that I was using is still holding up albeit a little disgusting as dust got stuck in between the holes, crystallized sweat built up on the side buttons, and also shiny left and right clicks because of finger grease. The scroll wheel isn't as tactile as the day I got it, but hey – it still works great.
Within those 10 months since we started using the Cooler Master MM711 and MM710 around the office, Cooler Master announced a few different variants – or should I say, special editions of the mouse. We have the Iron Man edition because it's quite reminiscent of that color scheme.
And there's also a newly-announced Blue Steel variant which is covered in a deep metallic blue color.
And speaking of that, the MM711 and MM710 are available in black and white colors, in both matte or glossy finish. We Malaysians don't have all of the colors and finishes available.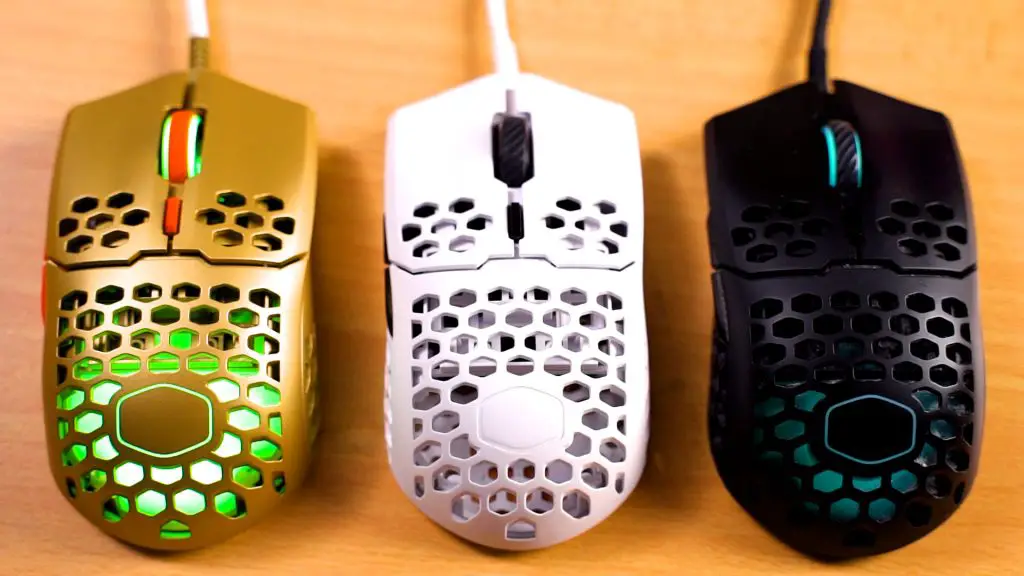 Where to buy?