LIAN LI has showcased the successor of the Galahad AIO, or should I say upgraded – The Galahad AIO UNI FAN SL Edition.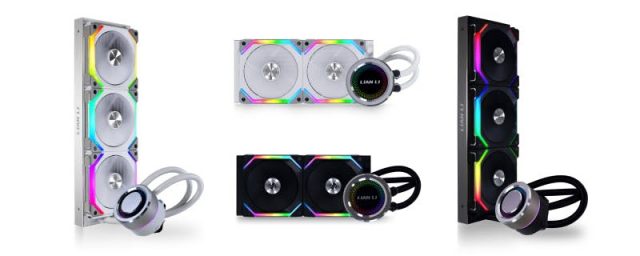 Equipped with the UNI FAN SL120 fans out of the box, the liquid AIO cooler features a special triple chamber pump design to deliver great thermal removal performance thanks to the maximum pressure over the cold plate applied with a direct path while producing noise that is less than 20dBA. For the fans, if you are not familiar with it, it is a high static pressure PWM fan that can spin between 800 to 1900 RPM while being filled with ARGB LEDs to spice up your rig and the RGB game. Speaking of RGB, the entire package now also includes the necessary cables to connect the pump's RGB to the UNI HUB and of course, controllable through the L-Connect 2 PC program. The last piece of good news is that it is compatible with the 12th Gen Intel Core CPUs that were released not long ago so you'll have full confidence in shelling out money for your next-gen build (Kit sold separately).
Pricing and Availability
The Galahad AIO UNI FAN SL Edition is currently available for preorder on NEWEGG at the price of USD159.99 for the 240mm version and USD199.99 for the 360mm model, available in either Black or White colors.