LIAN LI has recently introduced new prototypes of 3 cases, 4 fans, and an AIO liquid cooler at its 2022 Digital Expo 2.0 on YouTube. Let's take a look at what are the new stuff.
PC Cases
The first one is the LANCOOL 216 mid-tower case featuring excellent cooling and can be configured for air or AIO liquid cooling. By rotating the I/O shield 180 degrees, the Lower Motherboard or AIO Liquid Cooling mode can support thicker radiators with lengths of up to 360mm. An external rear fan 120mm bracket can also be installed below the GPU IO ports to improve air intake and exhaust.
The following case is the latest collab between DAN Cases and LIAN LI — A3 m-ATX — which comes with a 1.5mm thick all-aluminum exterior design on a steel frame 1.2mm thick. It is capable of supporting SFX and ATX PSUs, 4 slot GPUs of up to 380mm in length, up to a 360 AIO liquid cooler radiator or a 158mm tall CPU cooling tower, as well as two 2.5" SSDs.
For the third case, it is the highly anticipated O11D EVO XL equipped with a modular rear panel and a removable motherboard tray that houses the I/O shield and expansion slot. The tray can be adjusted to 3 different positions to provide more options for custom water-cooling configurations up to 3 x 420mm radiators while maintaining E-ATX support.
Cooling Fans
Moving on to the cooling section, the new UNI FAN SL and AL V2 fans come in 120mm and 140mm fan sizes, delivering improved thermal performance with an increase in airflow, static pressure, and a lower noise level. As for the AL140, it retains the same old AL look at the front and rear with four thin arcs around the fan edge, but now includes thin RGB lines at each corner of the fan's side.
On the other hand, the UNI FAN P28 has been updated with two new models: Silent edition, and Performance edition. The Silent edition is a 120mm PWM fan with speeds of up to 1900 RPM and noise levels of 27.5 dBA, 3.04 mm H2O of air pressure, and 59.97 CFM of airflow, whereas the Performance edition comes with speeds of up to 2300 RPM, a maximum of 33 dBA, 3.86mm H2O, and 71.27 CFM. With faster speeds and static pressure, the P28 Performance is optimized for radiators.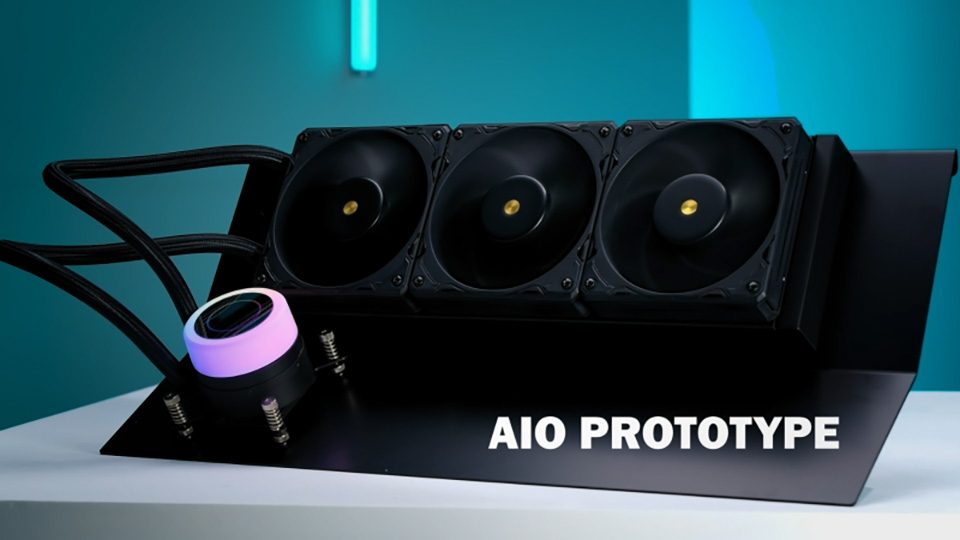 All-in-One Liquid Cooler
The final item presented during the Digital Expo 2.0 is the new prototype AIO liquid cooler with a 32mm thick x 130mm wide radiator and performance-optimized 28mm thick fans. Its unique pump block design also allows for extensive modification with multiple included accessories that allow the user to completely change the lighting style of their pump block.
Kindly visit LIAN LI's official YouTube channel for more information on its 2022 Digital Expo 2.0.