US-based digital memory and storage brand Lexar has revealed its latest product and it is a pair of RGB DRAM kits potentially for your next build.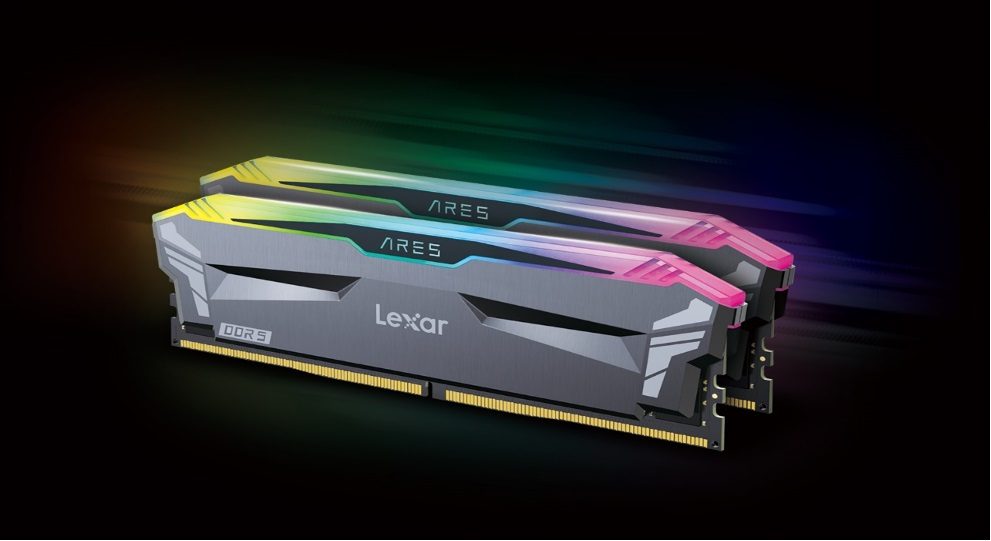 Made with better material than average, the ARES RGB DDR5 memory sticks feature a premium aluminum heat spreader to keep the parts adequately cooled while looking cool for its part. Available in speeds of 5600MHz and 6000MHz, it provides 2 different selections that are further differentiated by their CL timing which are CL32 and CL34 respectively.
No matter which CPU you're going for, it is both Intel XMP 3.0 and AMD EXPO ready for your one-click OC needs and the nice RGB light bar diffuser adds a bit of flair to your rig without going too overboard, configured via Lexar RGB Sync.
Pricing and Availability
Available in 32GB kits of 16GBx2, Lexar will start shipping the ARES RGB DDR5 RAM kit from Q2 2023 for the APAC region and pricing is subject to local rate adjustments.