Lenovo recently hosted a Lenovo Yoga Book Hands-on Workshop with KL SketchNation to allow the attendees to experience the full sketching capabilities that the Lenovo Yoga Book can offer. 
In particular, they were eager very impressed with the Real Pen,a dual-use stylus that can write on both paper and the tablet, which offers the precision and control one would expect from a traditional pen on paper.
Adrian Lesmono, Tablet and Smart Devices Lead, Lenovo Central Asia Pacific, talked abouthow Yoga Book, being the ultimate on-the-go creativity tablet, enables users to write, draw and unleash their imagination with cutting-edge features, while the founder of KL SketchNation, Ahmad Hakym Ahmad Hilmy, shared the benefits of the device and how it helps him unleash his creative potential.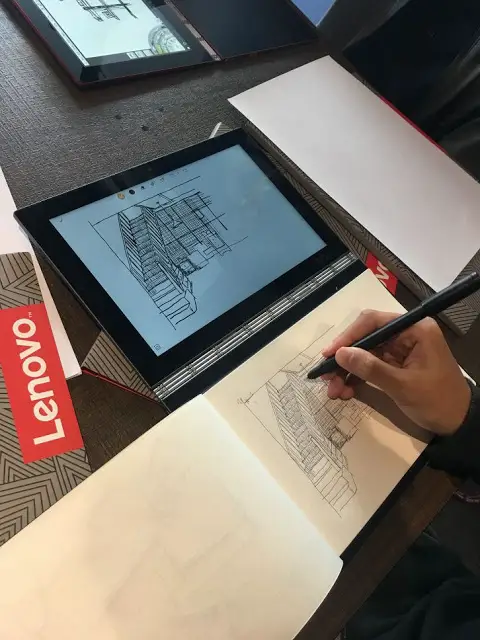 The experiential session saw the art enthusiasts flaunt their talent with the Yoga Book by sketching the interior of the café as well asits surrounding; though some artists preferred to take a different route and create caricatures of their fellow friends instead. The attendees were impressed with the seamless digitization offered by Yoga Book, which enables them to keep their ideas and inspirations in the most original and natural way.