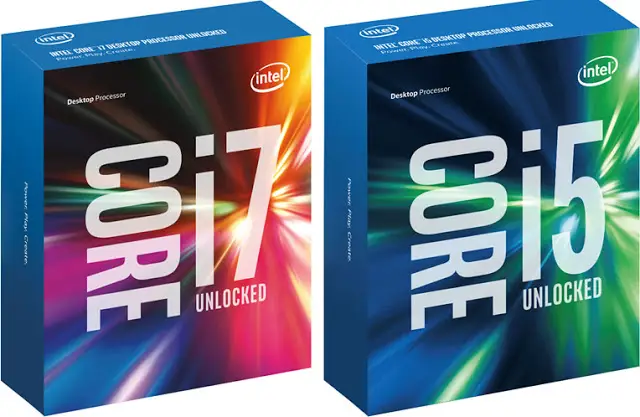 Intel has finally released the new Core i7-6700K and i5-6600K "Skylake" desktop processors and Z170 chipset. These products start laying the foundation for Intel's 6th generation Intel Core™ processor family and Intel 100 Series chipset coming later this year.
Targeted especially at gamers and overclockers, these new products are on display with Intel hosting a modding contest showing off the cool and creative things people love to do with the desktop platform. With full DDR4 memory support for the first time on mainstream desktop, the return of full range base-clock for fine-grained CPU speed tuning for the overclockers, and up to 4 cores at 4.0 GHz base frequency, there is plenty to get excited about here at the show.
Intel partners are getting in on the act and are showing off systems based on the new platform — ASRock, ASUS, EVGA, Gigabyte, MSI and Supermicro with feature-rich motherboards especially for the enthusiast segment and mind-blowing complete systems from OEMs such as Alienware, Acer, ALTERNATE, ASUS, HP, SCAN, Tones and others.
Other Intel technologies are also being featured such as the new Thunderbolt™ 3 technology and the latest Intel®Solid-State Drives for even more of a performance boost. Intel introduced an 800 GB model in the Intel® SSD 750 series here at Gamescom. And let's not forget just-released Microsoft Windows* 10 with the power and features to help make the platform really sing – bringing the new Microsoft DirectX* 12 API and XBox* applications to the PC.
Intel also announced plans to deliver an unlocked 6th Gen Intel(r) Core™ processor "K" SKU for enthusiast notebooks later this year. This will be the first unlocked enthusiast "K" SKU for mobile. Stay tuned for more information.
The Intel Core i7-6700K and Intel Core i5-6600K processors are available now at recommended channel pricing of $350.00 and $243.00, respectively.