Just hours ago, the USB Implementers Forum (or USB-IF for short) unleashed the specifications of the USB4 v2 that provides a base 80Gbps connection and up to 120Gbps when fulfilling certain conditions. Intel is taking that base and applying it to its fiber-optic-based Thunderbolt protocol as well.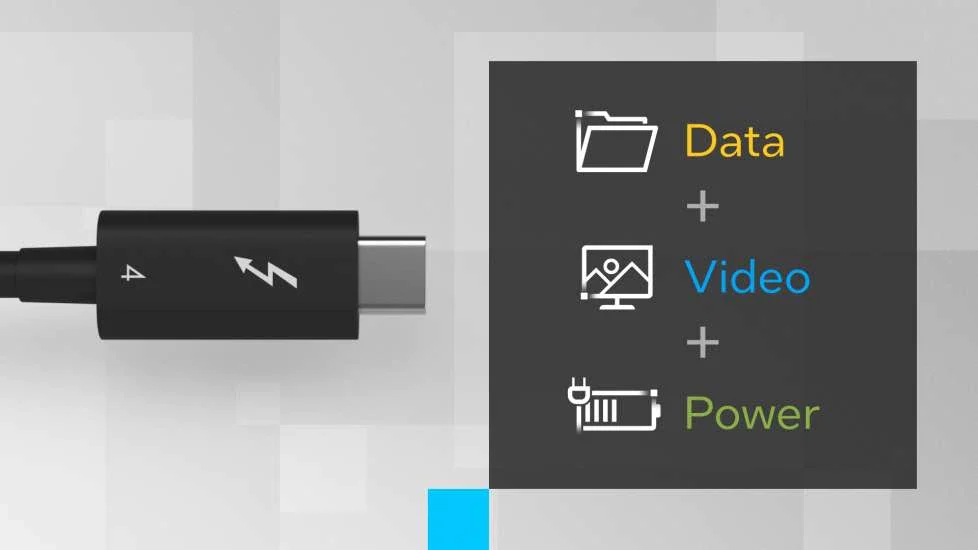 Announced via the latest blog post, the next generation Thunderbolt will achieve the same speeds as well which are base 80Gbps and max 120Gbps which is around 3x more than the current speeds of the mainstream Thunderbolt 3 and 4 nowadays. Compatibility is also maintained due to them sticking with USB-C ports and the 20-pin contact point therefore existing gears will still work with upcoming hardware albeit still at the same old speed.
With the increase in data sizes and the never-satiated speed demands of the world, the USB v2 and next-gen Thunderbolt (Since we won't know if it is even going to be called Thunderbolt 5 until it's officially announced) will make way for high-resolution displays, low latency visuals, and immense improvement in terms of moving and processing data from one end to the other. Intel is expecting it to contain the following properties:
Two times the total bandwidth of Thunderbolt 4 to 80 Gbps, while providing up to three times the bandwidth of 120 Gbps for video-intensive usages.
Support for the newly released DisplayPort 2.1 for the best display experience.
Two times the PCI Express data throughput for faster storage and external graphics.
Works with existing passive cables up to 1m via a new signaling technology.
Compatible with previous versions of Thunderbolt, USB, and DisplayPort.
Supported by Intel's enabling and certification programs.
Personally, I would be most interested to see how much 4K or 8K display a single 120Gbps connection can handle or the processing improvements on external GPUs as they would certainly benefit hugely from this upgrade.