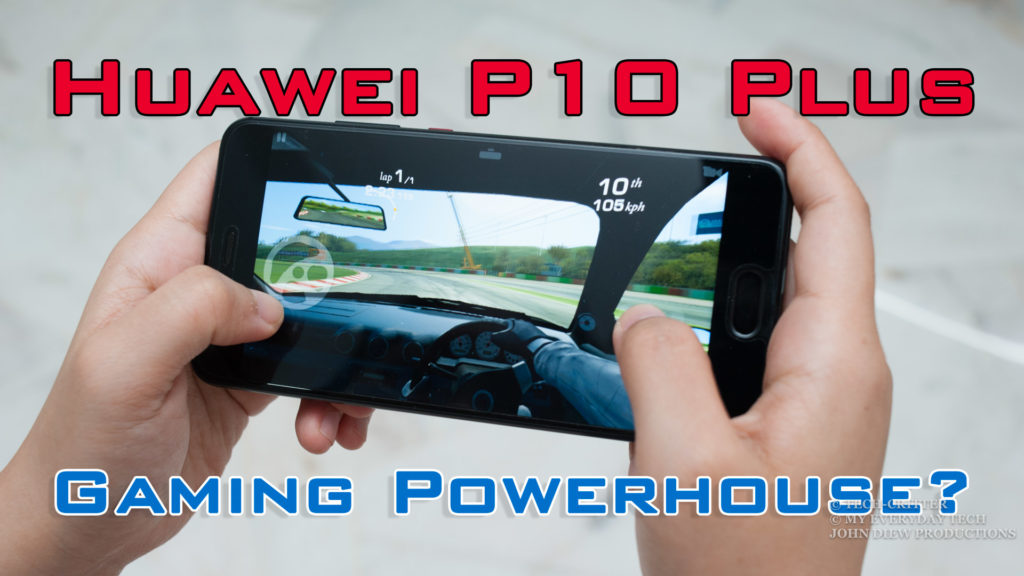 Mobile gaming has come a long way since the days of feature phones with pixelated displays. If you're lucky enough to experience all the changes that took place in the last decade, gone are the days where games looked like something that came out of your good-old Bricks 2000, aka Tetris portable. Our modern smartphones come packed with all the amazing guts which literally evolved into a highly advanced mobile computer.
We had the Huawei's latest P-series flagship smartphone – Huawei P10 Plus, in the labs for almost 2 weeks. Here are my findings that if this phone has what it takes to satisfy your gaming requirements.
Before we get deeper into the analysis, here's our breakdown of the items that actually makes a good gaming smartphone:
Powerful CPU & GPU for smooth gameplay experience
Large & fast storage for more games and faster loading speed
Beautiful display for exquisite graphic details
Good speakers for immersive audio experience
Long battery life for extra hours of game action
Extra: App optimisation, ergonomics & etc
CPU and GPU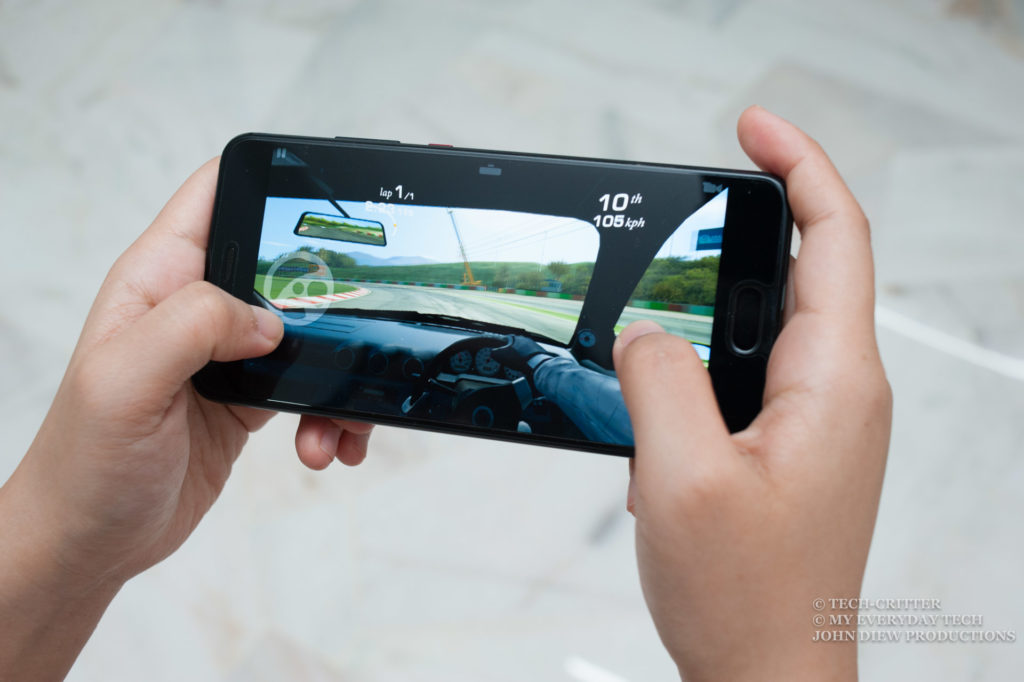 The Huawei P10 Plus comes equipped with the powerful HiSilicon Kirin 960 system-on-chip. The octa-core chip is consists of 4x Cortex-A73 and 4x Cortex-A53 in big.LITTLE configuration. Alongside the powerful octa-core CPU, the bundled ARM Mali-G71 MP8 GPU is the ARM's latest offering in the Mali's high-performance line. It is the first product to implement the Bitfrost architecture, allowing the phone to run advanced graphics and computing API.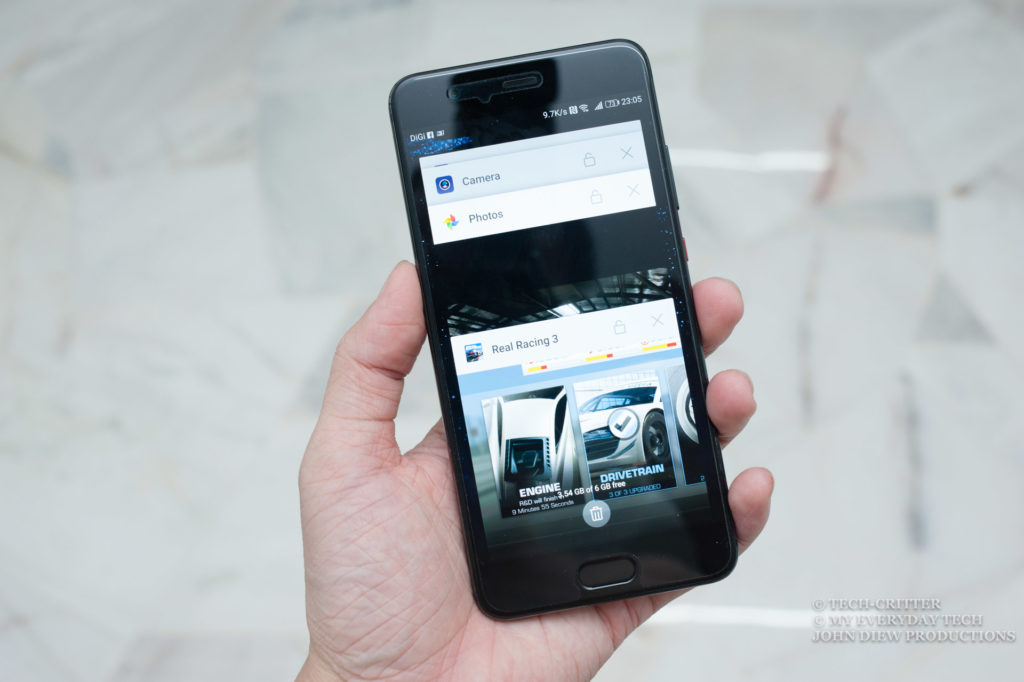 The powerful SoC is paired with a whopping 6 GB of RAM. As such, the Huawei P10 Plus is able to handle more apps in the background. This ultimately enables much faster app switching, and the ability to open and leave more apps running. Next time, when you switch from your game to Google Chrome or YouTube for game guides, you won't be struck with the phone running out of RAM and have to kill your game in order to continue with your guide hunt.
TLDR; The CPU & GPU on the Huawei P10 Plus extremely powerful for modern games and I have not even faced any slowdown in those graphic demanding games such as Real Racing 3 and Asphalt Extreme.
Storage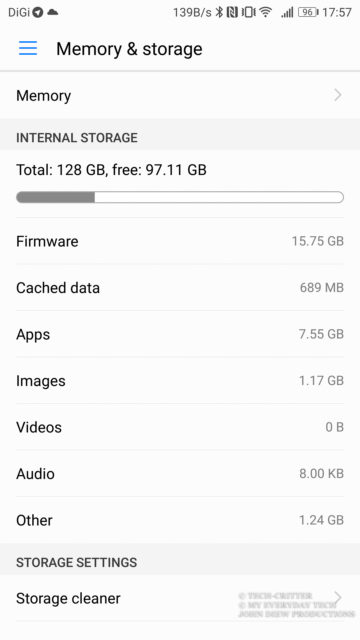 As the game development advances, the size of the game app and game data has become larger than ever. Just take a look at some of my favourite games such as the Real Racing 3 and Sword Art Online: Memory Defrag, especially the RR3 took up almost 3 GB of internal storage. The Huawei P10 Plus comes with 128 GB of internal storage for you to install all your favourite games.
Display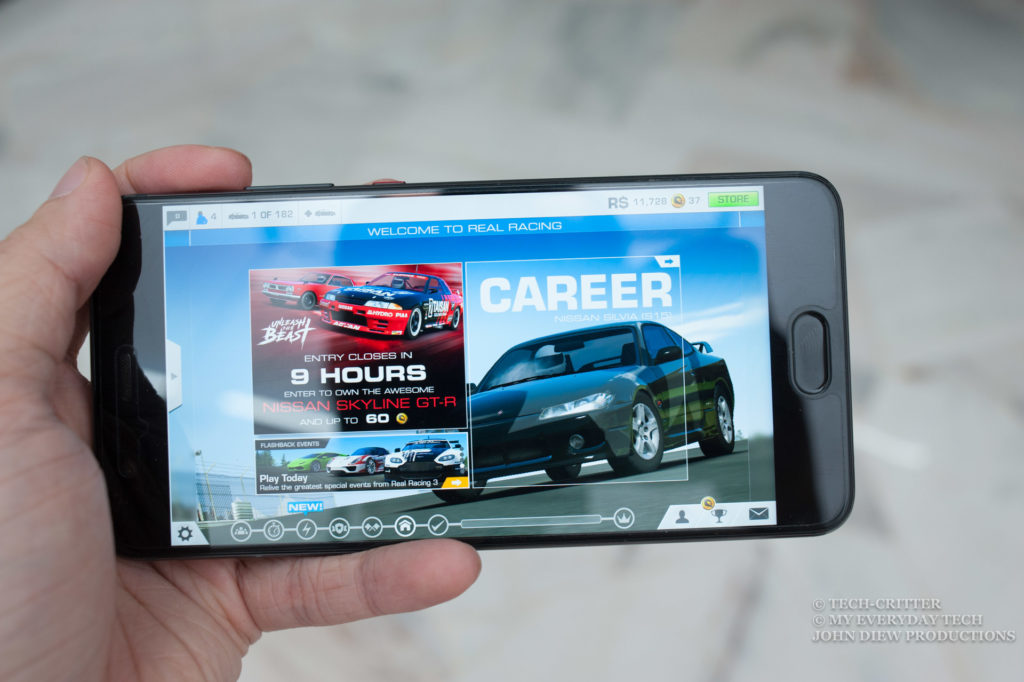 The 5.5-inch display at the front is packed with 2560 x 1440 pixels resolution. At 534 PPI density, images and text are extremely sharp and detailed. On top of that, the display panel uses the IPS technology where the viewing angle on the phone is exceptional without discolouration. Speaking of colours, the IPS display panel may not has the high contrast ratio and vivid colours as the OLED panels, but it has remarkable colour accuracy.
Audio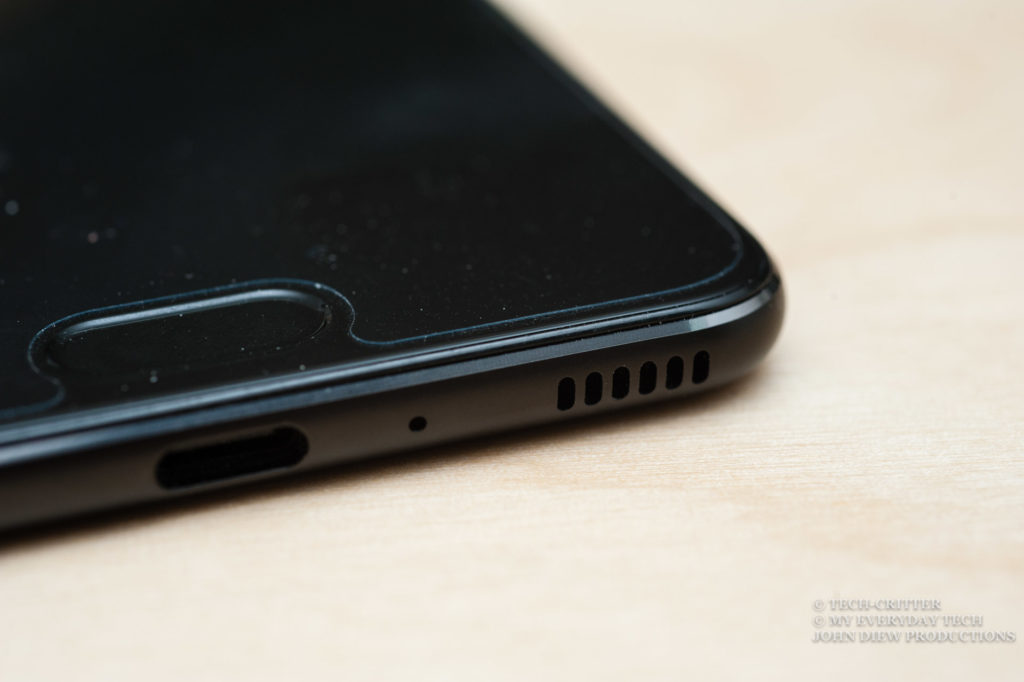 While most of the flagship smartphones out there are still come with single speaker configuration, the Huawei P10 Plus is the exception. It has a unique dual speaker setup where it also utilises the earpiece as a speaker.
How it works is that the bottom speaker responsible in outputting lower frequency sound while the earpiece speaker outputs higher frequency sound. This speaker combination increases the sound frequency range.
When switching from portrait to landscape, the software will intelligently adjust both speakers' output in order to balance the sound output for the maximum audio experience.
Battery Life
Battery life is crucial for prolonged gaming sessions and the Huawei P10 Plus is powered by a reasonably large 3750 mAh battery. We are able to play Real Racing 3 for more than 3 hours with power to spare. If you're playing those lower GPU demanding games, your mileage would be better.
On top of that, recharging the device is quick thanks to the Huawei's SuperCharge technology. Topping up the Huawei P10 Plus from 10% to 90% only requires 70 minutes where it will last for hours of gameplay.
Bonus 1: Ergonomics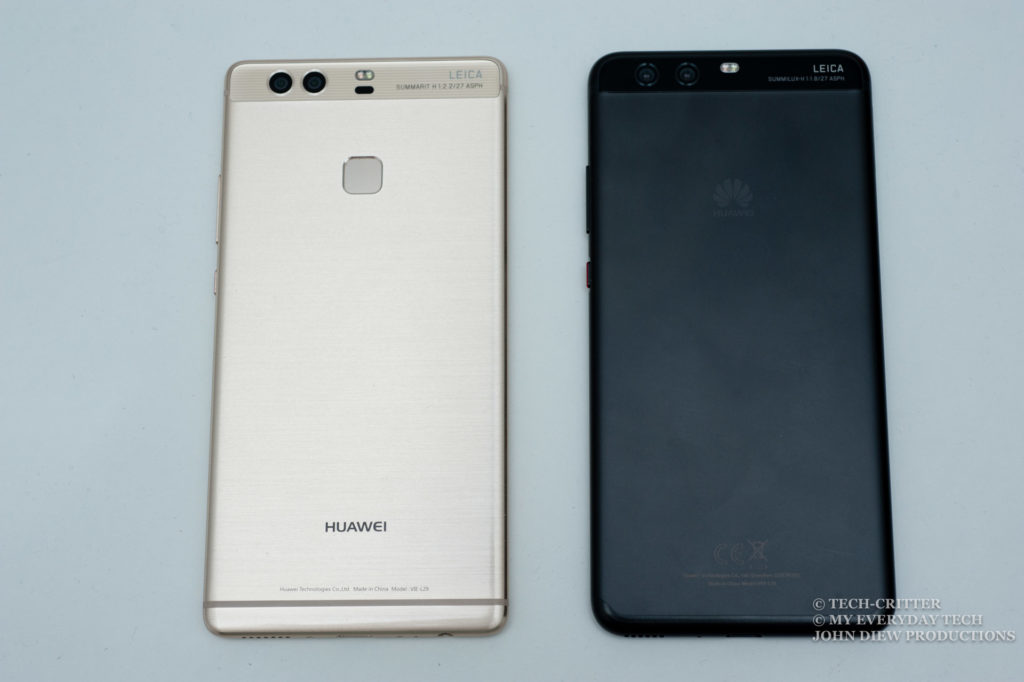 Compared to the P9 Plus, the new P10 Plus has curved chassis edge and rounded corners which make the phone nice to hold in the hands while gaming in landscape mode.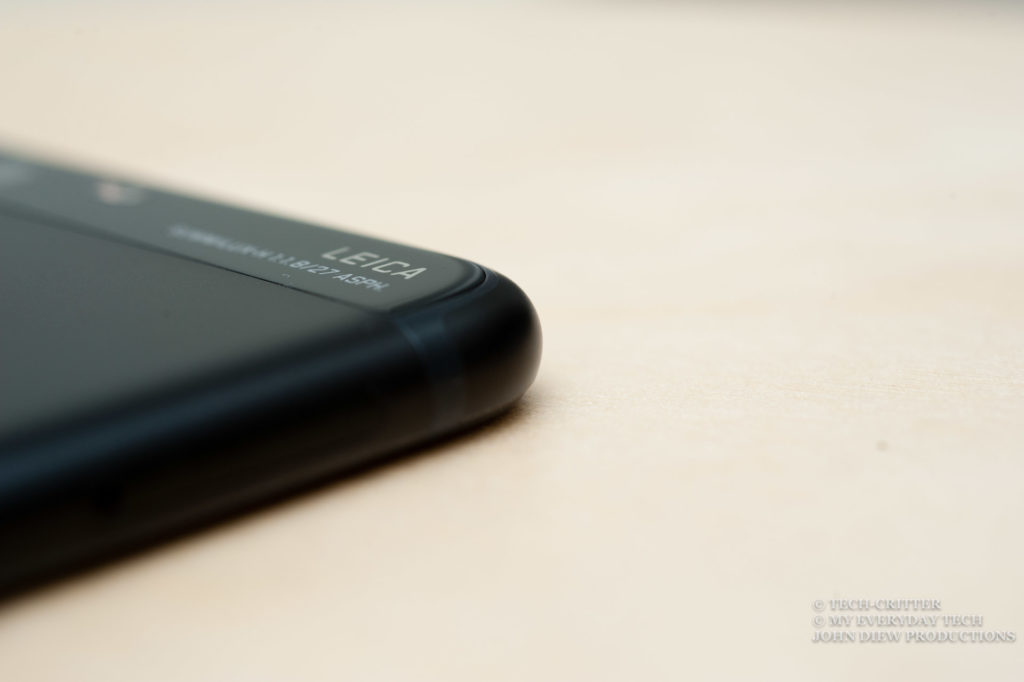 As much as I love on-screen navigation buttons for Android, I can't deny the fact that it is one of the most annoying things to deal with especially when you run apps in full-screen mode. You will have to swipe up or down in order to pull out the on navigation buttons and most of the time I would miss-tap on the game interface items instead. Meanwhile, the physical capacitive back and recent buttons at the bottom chin are easily triggered when you're holding the phone in landscape.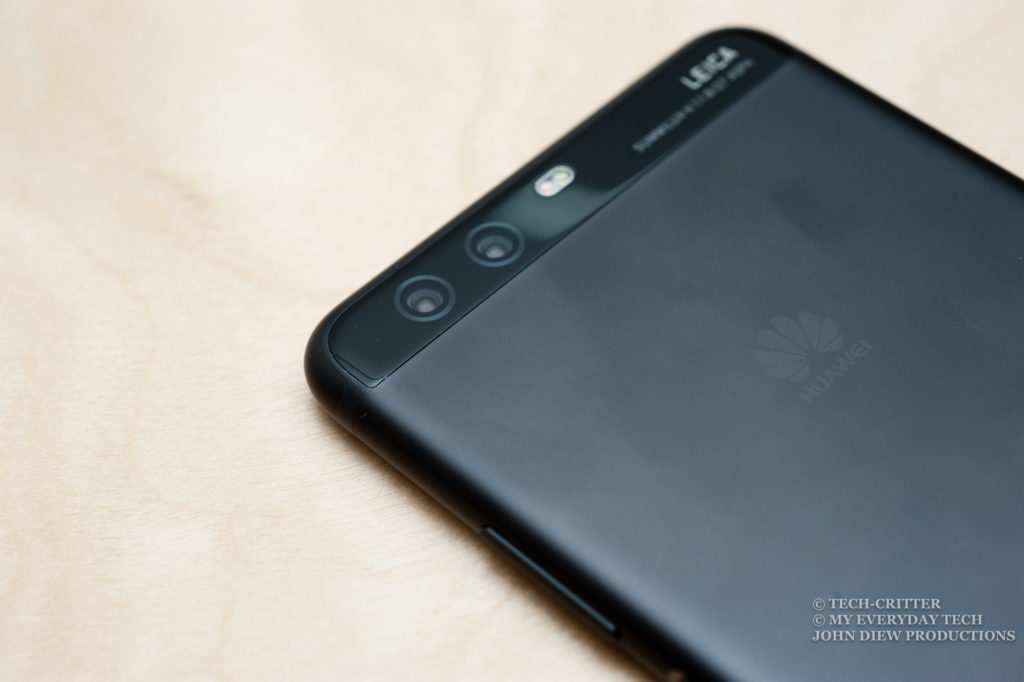 The Huawei P10 Plus also has a trick up its sleeves where its fingerprint scanner also triples as a home button and gesture sensor – long press for Home, quick tap for Back and swipe left/right for recent apps. No more swipe up/down to show the virtual navigation buttons or accidental tapping on the back or recent capacitive buttons at the bottom chin.
Bonus 2: Huawei EMUI 5 Machine Learning Algorithm
The EMUI 5 Machine Learning Algorithm (MLA) is designed to learn our usage pattern and then adjust the phone's CPU, RAM and Storage resources according to our preferences. The phone is capable of detecting my favourite game app and kept my gaming session alive even after a few hours of idling and working on other apps. I have recently reviewed quite a number of phones with 6 GB of RAM and neither is capable of achieving this. Most of the time, they will kill the game app after you switch to another app for an extended period.
The downside, however, is that the feature is still very new and not 100% complete. Especially for the first 2 weeks, it will take up extra battery life in order to study & process your usage habit. Huawei has responded that they are working on an update to reduce the aggressiveness of the MLA for balanced performance and battery life.
Bonus 3: Quad antenna & Dual WiFi antenna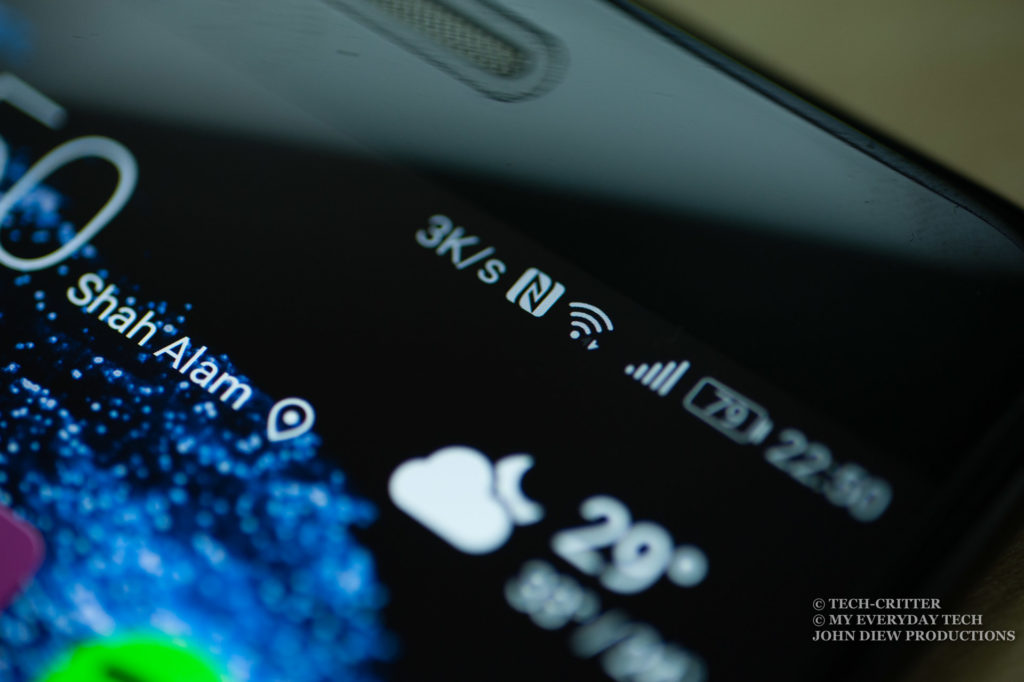 Last but not least, the Huawei P10 Plus features a Quad MIMO antenna (four physical antennas) with support for the 4.5G network. This allows for faster and more stable connections in more areas, even when the signal coverage weakens. On top of that, the phone also features Dual Wi-Fi MIMO (two antennas) for faster and wider Wi-Fi coverage.
While I was unable to verify the max download speed, but I can verify that the LTE and WiFi antenna on this phone is the best I have ever tested. In those shopping mall's lower ground floors with poor reception, I am still able to maintain a stable connection to the LTE network with the P10 Plus where previously none of the other phones is capable of. Even the WiFi signal remained full bar when I'm in my house's toilet which is several concrete walls away from the WiFi access point.
Finally, we can have stable ping for online games while pooping?