G.SKILL has recently announced its 4600MHz CL19 DDR4 Trident Z series memory kit, which is probably one of the fastest to date. The kit is built with high-quality, hand-picked Samsung B-die IC and will be available in two color variations: silver aluminum body with white accent bar and black aluminum body with black accent bar.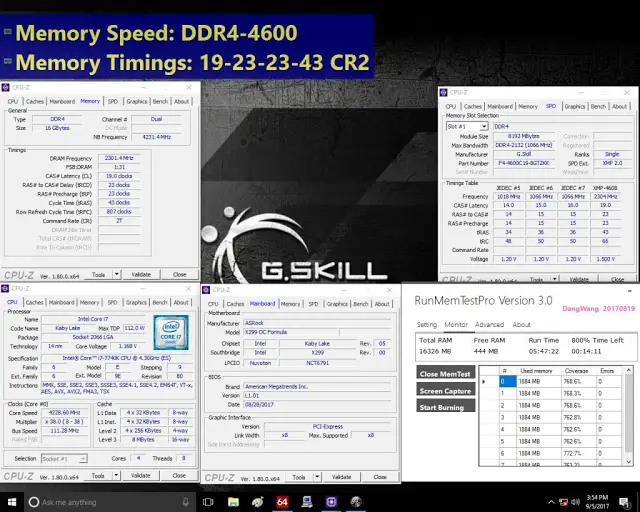 Trident Z Series DDR4-4600MHz CL19-23-23-43 16GB (8GBx2)
Previously, the speed of DDR4-4600MHz was only achievable under extreme overclocking with liquid nitrogen cooling. Now, designed for extreme speed dual-channel memory operation on the latest Intel® X299 high-end desktop platform, G.SKILL is once again raising the limits on DDR4 memory speed to DDR4-4600MHz CL19-23-23-43 at1.5V, with a total capacity of 16GB (8GBx2). The following stress test screenshot shows the new memory kit in action, validated with an Intel® Kaby Lake-X Core™ i7-7740X processor on the new ASRock X299 OC Formula motherboard:
Intel XMP 2.0 Support& Availability
This new high performance Trident Z kit is designed with Intel XMP 2.0 support, and the two variations of Trident Z DDR4-4600MHz memory kit are scheduled for release via G.SKILL authorized distribution partners at the end of September 2017.