With PCIe 4.0 storage devices slowly becoming the mainstream protocol supported by current generation motherboards plus the fact that PCIe 3.0 is still enough for most people, the first drive in the consumer space has been announced, and that's the GIGABYTE AORUS Gen5 10000 SSD.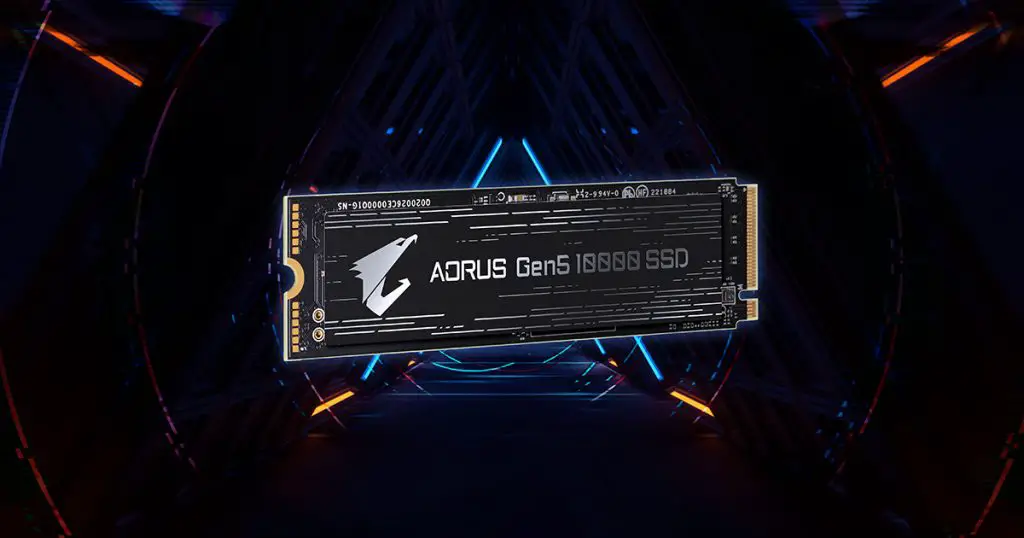 Boasting a whopping 10GBps transfer speed that is more than 55% of your standard PCIe 4.0 drives thanks to the cutting-edge Phison PS5026-E26 8-channel controller, the AORUS Gen5 10000 will be your gateway to near instantaneous transfer for even the largest single-file sizes such as 4K videos and project files. As long as your motherboard is supporting PCIe 5.0 with Intel's case being 12th Gen Intel Core and onwards, you're good to go.
But surely you've heard about the amount of heat generated by the likes of PCIe 4.0 SSDs causing them to throttle and slow down for safety reasons. Then what about this ceiling-breaking model? Well, at least from GIGABYTE's response, they are confident that the exclusively-made removable heatsink is enough to tackle that, or one may just directly utilize the one that comes with the motherboard.
One particular screenshot provided by the eagle head brand is the CrystalDiskMark results of the AORUS Gen5 10000 with the write speed hitting the branded 10GBps while the read can go over as much as 12GBps. A crazy showcase of the next-gen Peripheral Component Interconnect express's capability. And if this is only the baseline performance, I wonder if 16GBps is possible.
Touching back on the construction of the drive, it uses the aforementioned Phison PS5026-E26 8-channel controller to take over the 200+ layer stack structure of 3D-TLC NAND Flash with a maximum of 2400MT/s bandwidth assisted by an LPDDR4 DRAM cache.
As for the potential pricing and availability info, GIGABYTE is still holding its lips tight. But you can do one thing before it comes out, and that's saving a bunch of funds for it as I expect it can cost as much as an iPhone or come close to it, no joke.