In conjunction with Tokyo Game Show 2021 (TGS 2021), miHoYo held a special live stream event unveiling all the sweet details of Genshin Impact version 2.2 update – "Into the Perilous Labyrinth". The update is scheduled for arrival on 13th October 2021 and continues to add new content to the game.
The update includes the final major island for the Inazuma region, one new playable character and a slew of events. After two back-to-back major updates since version 2.0 and version 2.1, players should be able to chill and explore the new region after this update arrives.
New Character
Thoma
Thoma will be the only new character introduced for version 2.2.
Character Banners
For the very first time since the game release, we're not getting a new 5-star character in a new version update. Instead, we're getting two 5-star characters rerun which is Childe and Hu Tao. Thoma will be added as a featured 4-star in the Hu Tao rerun banner.
New Weapons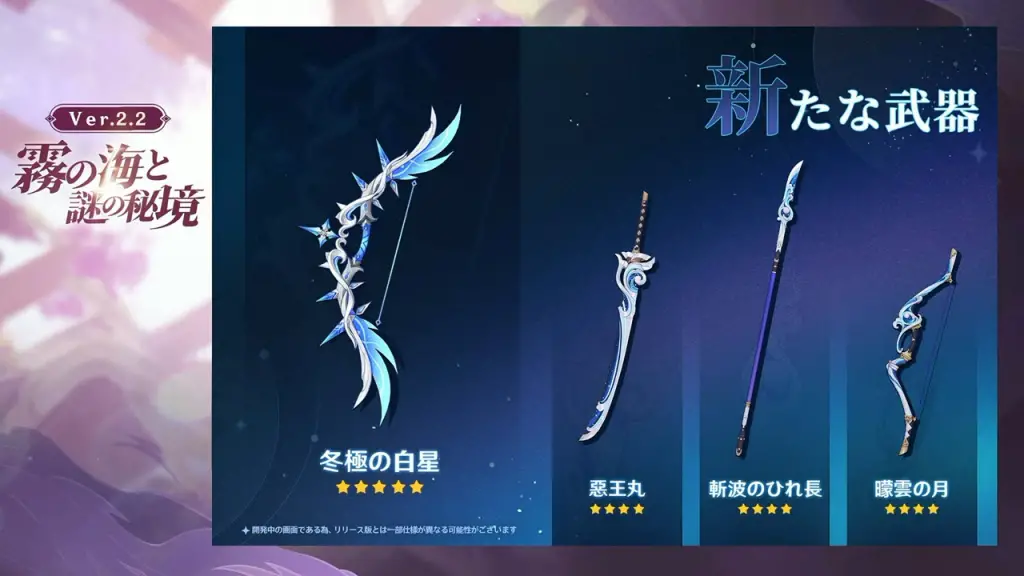 Bow – Polar Star
Sword – Akuoumaru
Polearm – Wavebreaker's Fin
Bow – Mouun's Moon
New Map – Tsurumi Island
Tsurumi Island will be the new Inazuma region added to the game. The new island has a mysterious background and is covered with thick fog. This region is most likely inspired by the Japanese ghost movies, hence expect a lot of eerie encounters while exploring for chests and challenges.
New Monsters
Rifthounds & Rifthound Whelps are the new enemies that come with the new Tsurumi region. Take note that the new monster has Corrosion ability which causes all characters in the party to actively lose health over time.
New Hangout Events
The third season of Hangout Events will see Thoma and Sayu added to the roster.
New Events
Labyrinth Warriors
Players can venture into a mystic domain in Inazuma with "Childe" Tartaglia, Eleventh of the Fatui Harbingers and Xinya, Liyue's rock 'n' roll musician. You will also be accompanied by a strange paper figure named "Shiki Taishou" who can provide special help and buffs. Tough fights and valuable rewards in the event shop awaits. Xinyan can be redeemed from the event shop.
Shadow of the Ancients
An event that combines both exploration and defeating the ruin grader as we help out Hosseini with his research.
Tuned to the World's Sounds
Just like the Windbloom event, however, instead of playing solo, players can now partner with 7 different characters for a duet. Players can enjoy the rhythm game and play different styles of music with Ningguang, Zhongli, Keqing, Xiao, Sangonomiya Kokomi, Kamisato Ayaka, and the Raiden Shogun. Upon completion of the event, the player will be rewarded with a new instrument.
Dreams of Bloom: Ikebana Event
Since the introduction of planting in Serenitea Pot, this mini-event rewards players for planting different seeds, grow flowers and arrange the flowers.
New Content
Teapot Update – Inazuma Themed Realm and Furniture
Inazuma themed realm and furniture will also be implemented after the update.
Coming on 13th October 2021
Genshin Impact's Version 2.2 update will be arriving on October 13, 2021.