Genshin Impact will receive its first major content expansion featuring the third major city, Inazuma on July 21, 2021. Here's everything you will need to know for Genshin Impact 2.0 update.
1. "The Immovable God and the Eternal Euthymia" – Inazuma Arrives With Electro Archon Storyline
Unlike Mondstadt and Liyue, Inazuma is surrounded by the sea on all sides and consists of six main islands, often accompanied by a strong sea breeze and thunderstorms. Although Inazuma is greatly affected by fleeting lightning and the Electro element, the Electro Archon who rules the area has turned to the pursuit of eternity. Throughout the adventure in Inazuma, players will be able to explore the unique cultural landscapes, stories, secrets, and historical connections to Inazuma and the Electro Archon on each of the different islands, as well as the answers to eternity from the Electro Archon herself.
2. Three New Playable Characters
Among the various new characters of Inazuma, Version 2.0 will introduce three of them as new playable characters. Kamisato Ayaka, the daughter of the Yashiro Commission's Kamisato Clan, is often conceived as dignified, elegant, wise, and strong by the locals. She has been familiar to many fans and players since closed beta testing, and will be added as a five-star Cryo sword user.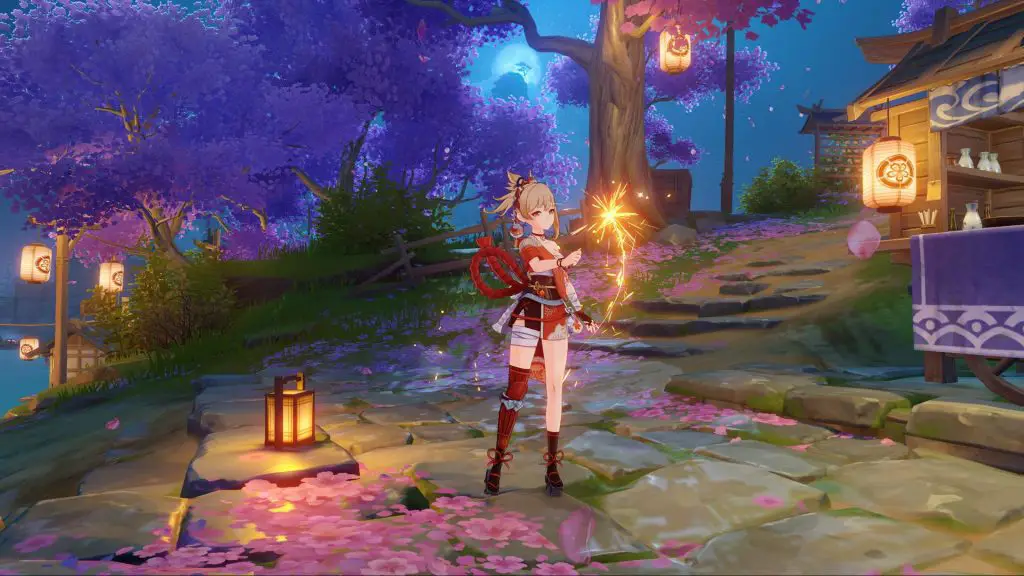 Yoimiya is the other character joining in Version 2.0. She's a five-star Pyro archer and an expert in fireworks. Known as the "Queen of the Summer Festival," Yoimiya excels in her craft of creating fireworks that symbolize people's hopes and dreams.
The last character, Sayu is a new four-star ninja character who wields an Anemo Vision and a giant claymore bigger than herself.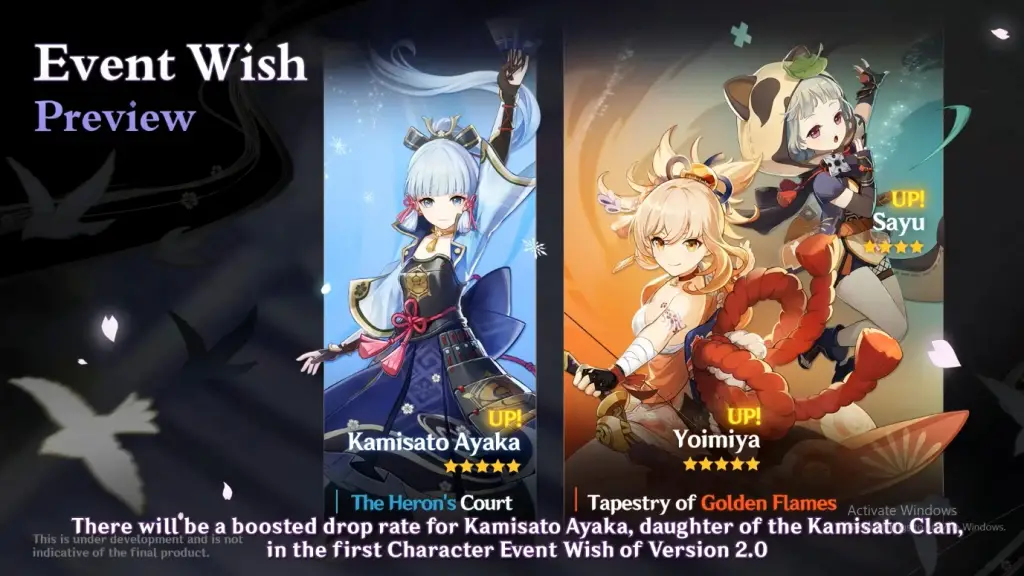 Kamisato Ayaka will arrive first in the promotional banner on July 21, then followed by Yoimiya and Sayu.
3. Six New Characters Sneak Peek
The live stream also showed us 6 new characters which includes the much anticipated Yae Miko and Raiden Shogun.
4. New Weapons & Artifacts
Version 2.0 also brings two new five-star weapons, a bow and a sword.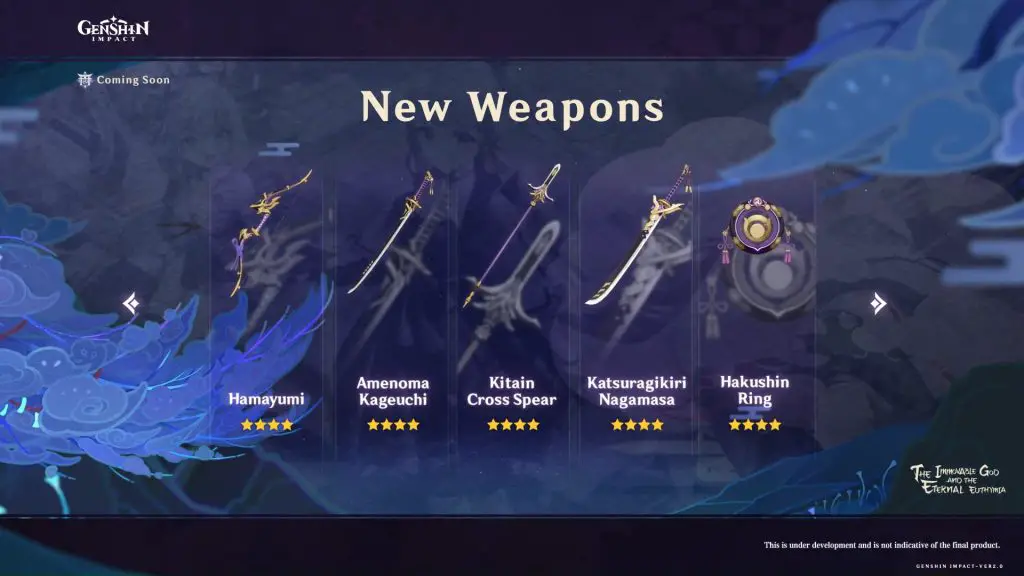 There is also a slew of brand new four-star weapons. While they might seem to be from the same series, but apparently each of them will have different substats and passive abilities.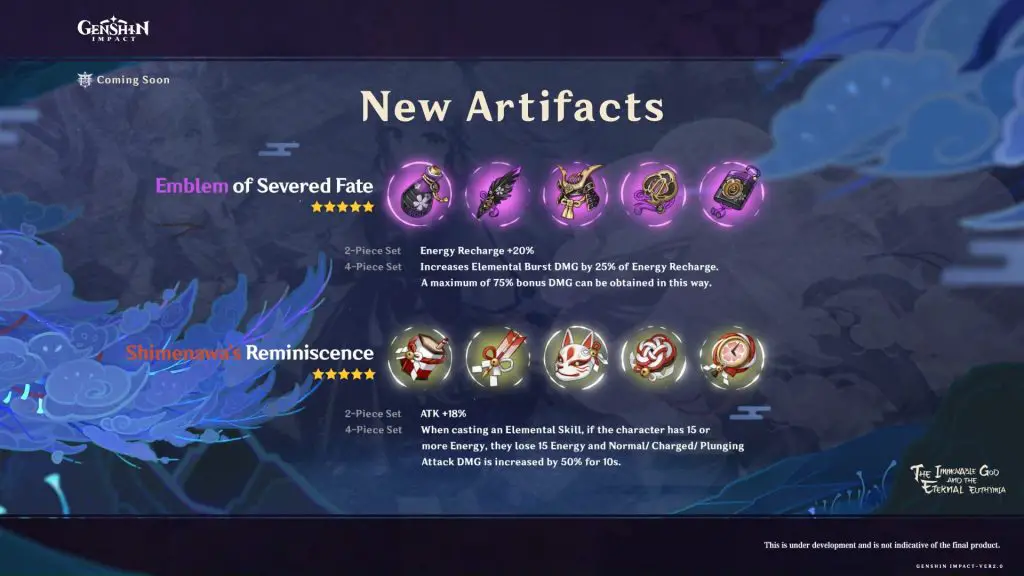 Of course, the new region also brings new artifact domain and new artifact sets. At this moment, I believe there are many Ganyu mains are looking forward to get that Shimenawa's Reminiscence set.
5. New Boss & Enemies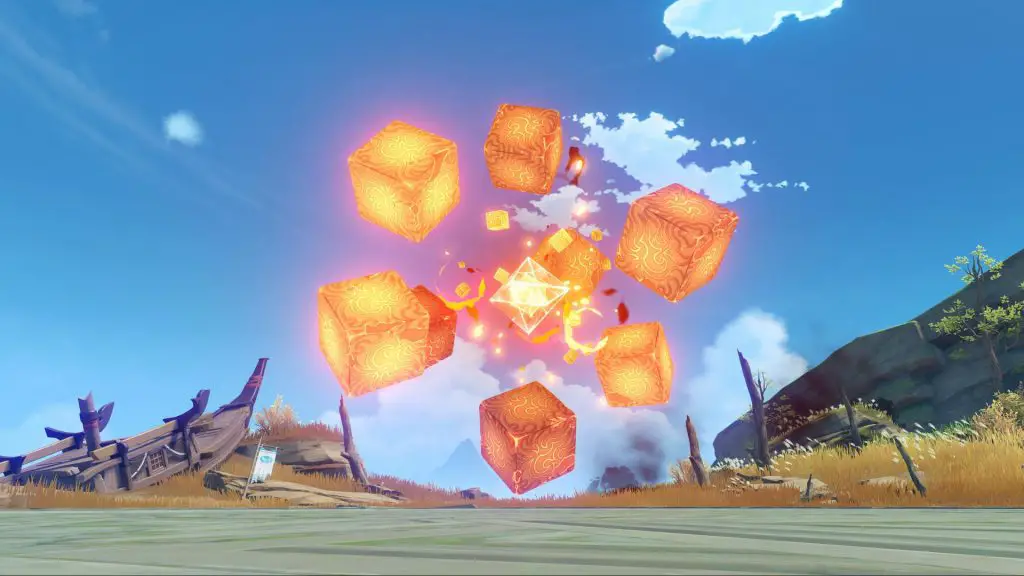 New Boss Enemies and precious loot also await players in Inazuma. In Version 2.0, the Hypostasis family will see a new Pyro member joining – the Pyro Hypostasis.
Another new boss, the Perpetual Mechanical Array which seems to have some kind of connection with the Ruin Guards in Mondstadt and Liyue will also appear in Inazuma. After its debut in Version 1.6, Maguu Kenki will also be found as a World Boss and a source for Character Level-Up Materials in Inazuma.
Other new enemies includes the Wanderer Samurai, aka Ronin with different elemental infusions as well as a new Fatui Hydro Mage.
6. More Mini Events
That goes without saying, we can expect more mini-events with some of them making a comeback such as the Theater Mechanicus Tower Defense game.
7. Weapon Banner Pity System(?)
The live stream also mentioned about the new "Epitomized Path" Weapon Wish mechanic whereby Travelers can set a specific 5-star promotional weapon they want to get. If the first five-star weapon drop is not the one you have chosen, you will gain 1 Fate Point up to a maximum of 2 Fate Points. Upon reaching the maximum amount of Fate Points, the next five-star weapon drop will be the one you have chosen. More info at HoyoLab.
8. Cross-Save Available for Sony PlayStation Players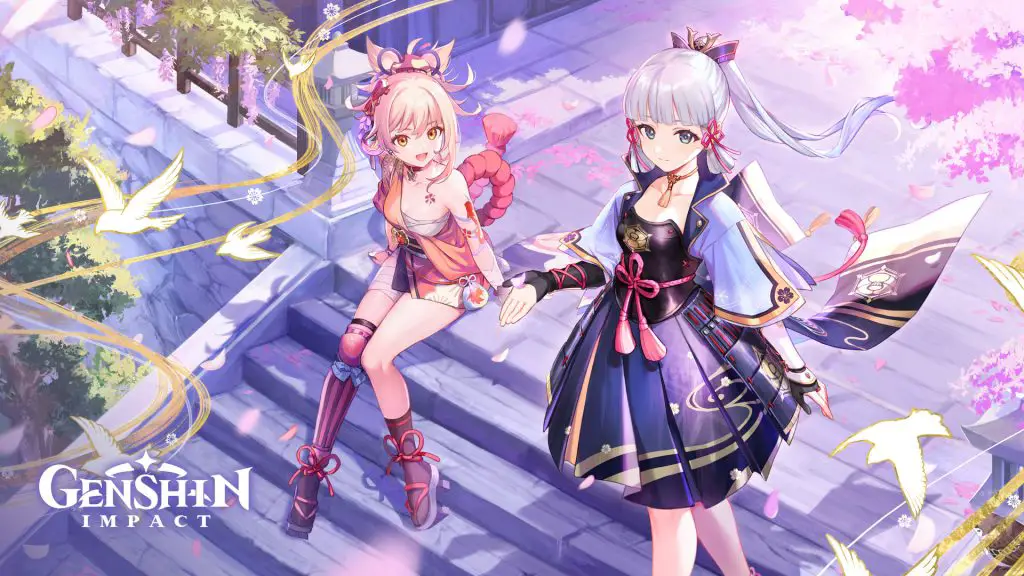 Last but not least, the Version 2.0 update will also include more new features to enhance player experience, including the long-awaited cross-save function across PlayStation®, PC, and mobile. Through linking with miHoYo account, players soon will be able to continue their adventure on different devices. Meanwhile, more refined character shading, Haptic Feedback support for the PlayStation®5 DualSense Controller, and more feature optimizations will be added to the game to deliver a richer visual and tactile experience to players.
Trailer
Genshin Impact will premiere its third major city, Inazuma on July 21, 2021. The game is available for download on PS4 and PS5 from the PlayStation™Store, on Android from Google Play, on iOS from the App Store, and on PC from Epic Games Store or the Genshin Impact official website (genshin.mihoyo.com). First released in September 2020, the game has been rated T for Teen by ESRB on PS5, PS4, PC, and Google Play, and 12+ on iOS. For more information and updates, please visit the official Genshin Impact website (genshin.mihoyo.com) or follow @GenshinImpact on Twitter, Instagram, and Facebook.
For those who are interested, here's the full live stream recording of the announcement: