Global interactive entertainment brand HoYoverse today introduced Genshin Impact's Version 3.5, "Windblume's Breath," arriving on March 1st. The update will celebrate the Windblume Festival and start a new adventure deep into the Abyss Order. Meanwhile, two dependable characters, Dehya and Mika, are ready to join the players' team.
Check out Genshin Impact Version 3.5 trailer here:
Windblume Festival
As springtime approaches the City of Mondstadt, the Windblume Festival returns with more challenges, rewards, and reunions for people to rejoice with the spirit of love and freedom. Mini-games, including the rhythm game "Ballads of Breeze," the maze chase game "Floral Pursuit," and the photo-touring mode "Breezy Snapshots," will be available for a limited time. The festival will also welcome foreign guests from faraway Sumeru. As Collei revisits Mondstadt with Tighnari and Cyno, an adventure surrounding a mysterious prophecy will begin.
New Characters
Dehya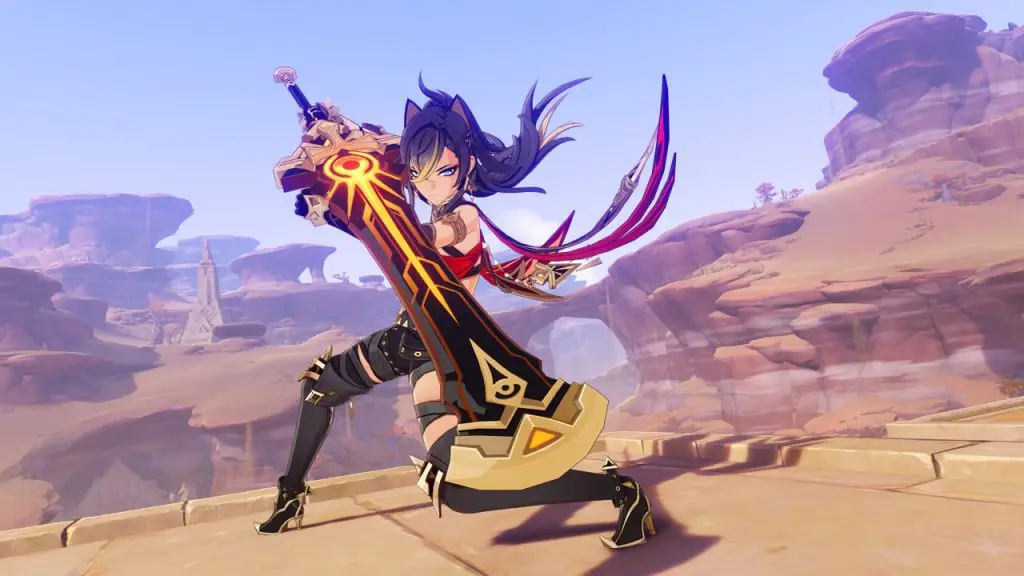 Meanwhile, two characters with different combat styles will join the playable roster. The legendary Eremite Dehya wields her giant claymore and the power of Pyro in combat. With her Elemental Skill, Dehya can create a fiery field that not only deals Pyro damage to enemies within it but also transfers part of the damage her teammates took to herself. With her Elemental Burst, Dehya casts aside her claymore and strikes her enemies with fists and a stylish kick.
Mika
Another new character, Mika, is the most active cartographer at the Knights of Favonius. Not only can he wield his polearm and the vision of Cryo in combat, he can also target enemies with a crossbow and increase attack speed and physical damage of his teammates while using his Elemental Skill. Also, this four-star character can further help teammates regain HP constantly with his Elemental Burst.
Character Rerun
Cyno will have his rerun in the first half of Version 3.5's Event Wishes, and the latter half will feature Mika's debut and Kamisato Ayaka & Shenhe's rerun. Dehya will debut in the Event Wish during the first half of the update and will join the Standard Wish after the end of Version 3.6.
Archon Quest
Version 3.5 will also offer a great chance to learn more about the new characters, old companions, as well as the Traveler themselves in Sumeru. Dehya's Story Quest and Faruzan's Hangout Event will reveal the hidden past of the two respective characters, and the Traveler will team up with Dainsleif and Kaeya to find out more about their lost sibling and the Abyss Order.
Genius Invokation TCG Update
More add-on functions and optimizations will follow as the game is updated. Players will soon get an extra Intertwined Fate for each Archon Quest completed. The newly added Genius Invokation TCG will also see updates, including three new Character Cards featuring Eula, Sangonomiya Kokomi, and Kujou Sara, as well as another limited run of "Heated Battle Mode," where Elemental Dice are required for playing cards and casting Character Skills will be reduced.