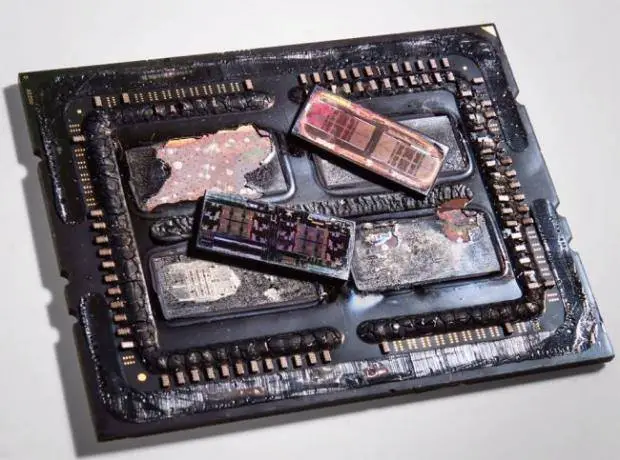 Der8auer, world's renown overclocking evangelist previously delided an AMD Threadripper 1950X CPU and revealed that there's 2 extra CPU dies which lead to many to believe that the Threadripper CPU is actually an AMD EPYC CPU in disguise.
The video was later removed as requested by AMD, denying the claim and stated that the supposed extra CPU dies are mainly as structural support.

The Threadripper 1950X is again delided by Der8auer, now taken apart and killed in the process, shows that the 16 cores 32 threads Threadripper 1950X is indeed a 32 cores 64 threads EPYC Naples in disguise.
As most of you would have already know that binning and salvaging chips has been going on in the industry for decades. It is possible that the Threadripper are actually EPYC which its performance didn't meet the supposed standard – let's see what AMD has to say, soon.
(Source: TweakTown)