Cooler Master Malaysia just announced the king chassis of 2022 which is the HAF 700 EVO and it will be taking a big chunk out of your wallet.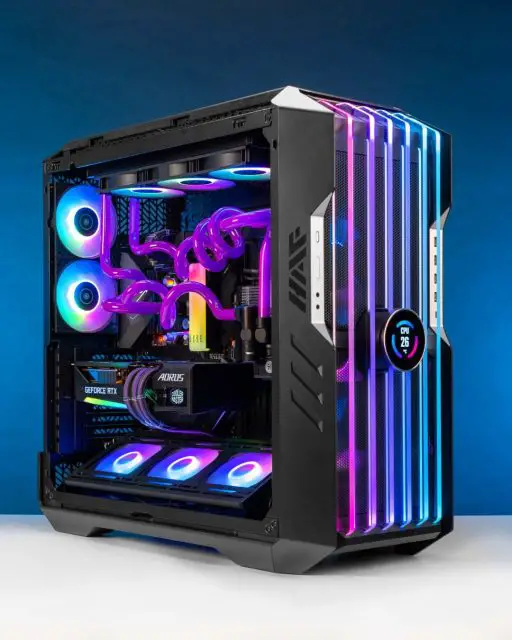 As most people aren't into the enthusiasts class PC chassis market, Cooler Master's HAF actually started back in 2008 and has been the flagship series that touts superior air intake, high compatibility, performance-oriented yet not missing a bit in terms of the RGB game. After a long hiatus, this year's 2022 model is staying true to its roots with the HAF 700 EVO to provide unrivaled airflow even at the stock configuration, saving the need for users to fine-tune every single thing. With the large cavity and usable panels, it can now house up to 18x 120mm fans or up to the extra-large 480mm radiators with multiple spaces for selections on top of adding a chonky SSI-EEB motherboard and any GPU you can find in the market right now with plenty of space for hard drives and other stuff.
Aesthetic-wise, the intake blades are actually made from tempered glass that offers both the looks and the performance you need while the built-in LCD assistant "Iris" will provide you with real-time system monitoring. The HAF 700 EVO also follows the modern toolless design so you can access these multi-function brackets, PSU and GPU with just your bare hands, and rest assured that the customization game is also at the top class with ARGB LEDs surrounding the unit.
Availability
You may grab the Cooler Master HAF 700 EVO right now at Shopee for just the "cheap" price of RM1,799. Baller gamers out there better snag it up fast!