Cherry Malaysia is happily announcing the arrival of the brand new MX 8.0 and MX 10.0 keyboard that carries renowned Germany-made premium mechanical switches with high-quality control and endurance.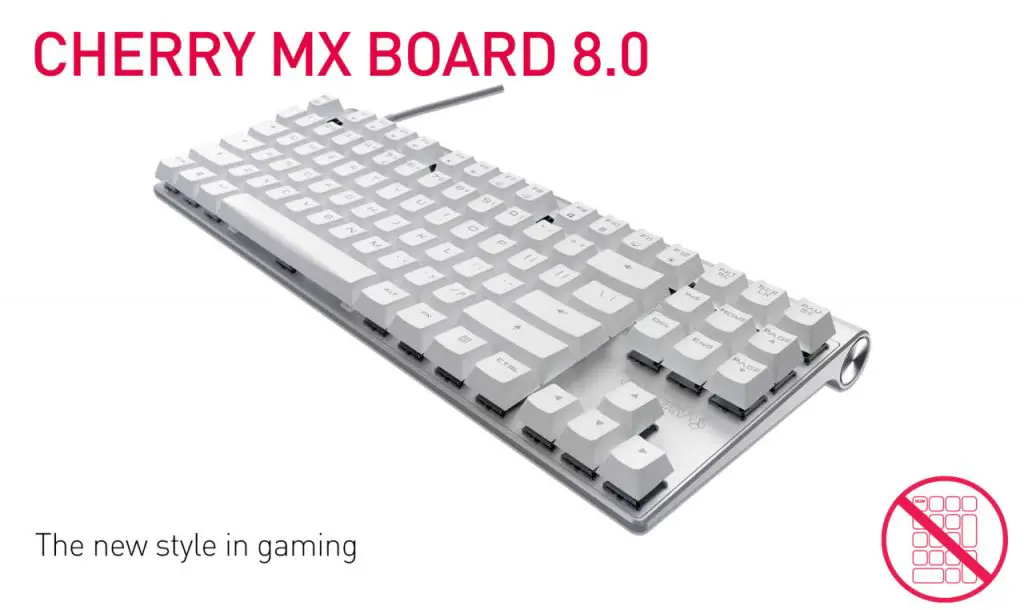 For the small yet plentiful with most functions, the MX 8.0's TKL form factor is one of the most popular layouts in the market, especially for gamers that don't rely on the Numpad for their intense gaming session. Made to last thanks to the use of aluminum across the entire frame and the body case, there's little to no flex offered by this sturdy keyboard. The same story can be applied to those who like to jack up the device with the back stand which in the case of the MX 8.0 also utilizes an aluminum bar for optimum height adjustment and typing comfort.
Available in 3 colors and 4 switch options of the MX Red, MX Red Silent, MX Blue, and MX Brown, all purchases come with a color-matching metal travel case with thick compress foam to make sure the keyboard gets protected during travels, or you just simply just use it to bonk someone since it's so heavy and tough.
On the other hand, the new MX 10.0 is tailored for the people that need access to all 104 keys but with a much more compact profile as it is classified as a low-profile keyboard. Despite the slightly thinner nature, it is still durable and sturdy due to the same use of aluminum unibody structure. Utilizing a spring-loaded full bar keyboard stand, typists and gamers can freely adjust to even some of the tallest heights for comfort. Similar to the MX 8.0, there's a color-matching metal travel case with thick compress foam to accompany every purchase of the keyboard. As for the variants, it exclusively houses the MX Red Low Profile switch and comes in Black and White only.
Price and Availability
Eager to grab one of these official Cherry MX 8.0 and MX 10.0 boards? Well, just double-check your funds and head towards Cherry Malaysia's official Shopee and Lazada stores to get them at the following price:
Cherry MX 8.0

Black Color @ RM799
White Color @ RM819
Pink Color @ RM849

Cherry MX 10.0

Black / White Color @ RM699
All items purchased from the official channel automatically get 2 years of warranty.
For the opportunistic buyer, Cherry Malaysia is also making special Merdeka sales exclusively on August 31 where discounts up to 31% plus complimentary limited edition anniversary keycaps can be grabbed so be sure to take note of the date and remind yourself!