AMD has recently released its new Software: Adrenalin Edition 22.7.1, introducing new Noise Suppression technology alongside expanded hardware support for Radeon Super Resolution, and other optimizations. So let's check out what's new in this update.
The AMD Noise Suppression technology uses a real-time, deep learning algorithm that works for both input and output devices across any AMD-powered system to remove any background noise from the surrounding, whether it is captured on your microphone or from someone else's device.
This feature can be found by clicking the Settings icon and navigating to the Audio & Video tab. And from there, all you need to do is click the slider and then choose either your input/output device that you want to be enabled.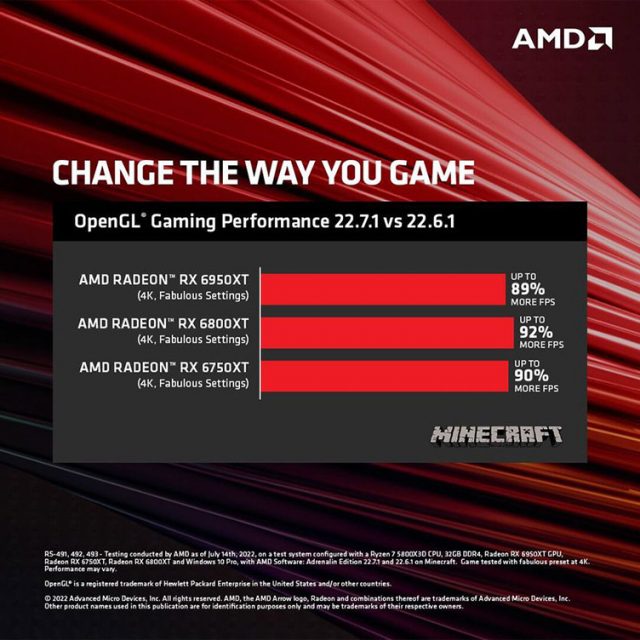 The latest update also includes OpenGL optimization which improves Minecraft performance on the Radeon RX 6400, RX 6500 XT, RX 6750 XT, RX 6800 XT, and RX 6950 XT GPUs at 4K Fabulous settings.
Aside from that, Radeon Super Resolution will be expanding support for Radeon RX 5000 and 6000 series GPUs on Ryzen powered notebooks with hybrid graphics. It currently supports borderless fullscreen games as well which can be configured within the software, delivering an even smoother experience for gamers.
Last but not least, Radeon Boost with Variable Rate Shading has been added to VALORANT, Elden Ring, and Resident Evil Village, further enhancing the users' gameplay experience with a higher frame rate.
Kindly refer to the following link for more information on the AMD Software: Adrenalin Edition 22.7.1.
https://www.amd.com/en/support/kb/release-notes/rn-rad-win-22-7-1