BenQ Malaysia has announced that they are expanding the MOBIUZ family of monitors by introducing a total of 8 models. As all of the new products are created to comply with the HDRi standard which is HDR with added "Intelligence" that smartly adjusts the dynamic brightness range according to the scene while the TrueSound by treVolo technology helps improve sound quality even with highly compressed audio data, we'll state it here and skip for the rest.
We'll start things off with the most basic ones in the form of the 25-inch EX2510S and 27-inch EX2710S as both of them are equipped with a 1080p resolution IPS panel with a 165Hz of refresh rate which is slightly higher than the standard 144Hz for some extra smoothness during gaming. It's not like the cheapest and budget-tier as well because it has AMD FreeSync Premium certification and 1ms MPRT response time to give your buck a run of its money.
Need more resolution? Then the EX2710Q is the same as the 2 brothers before him but at 1440p resolution with the same refresh rate, response time, etc. If your rig is capable of driving the same amount of frames at this resolution, definitely pick this one up.
You're one of the players gearing towards immersive experience more than anything else? Then the EX2710R is here for you at 27-inches too with the core difference being it is a curved display with 1000R curvature and is actually a VA panel instead of an IPS. There's another EX321oR with this set of specs but at 31.5-inches wide.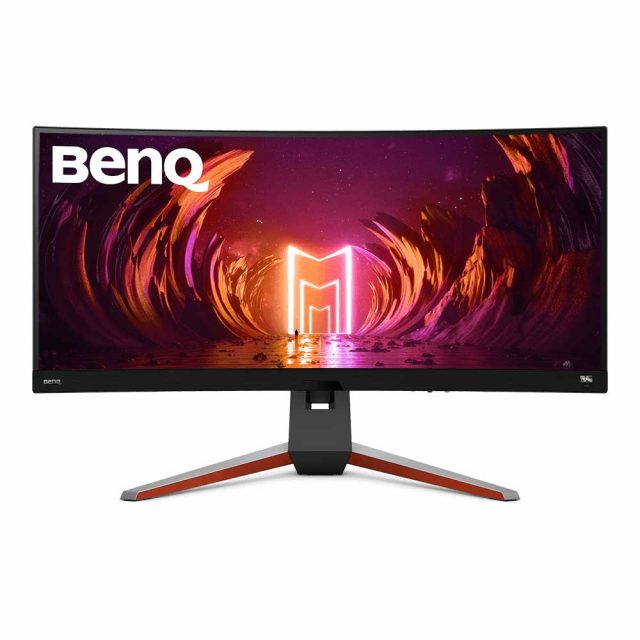 Lastly, for the ultrawide gamers, the EX3415R serves that exact purpose while being a curved monitor as well. Thanks to the 144Hz IPS panel running at 3440×1440 resolution, 21:9 ratio, either explore the beautifully crafted world of triple AAA titles with a greater immersion or nail your opponent in multiplayer easily thanks to the enlarged horizontal space.
As a side note, there's actually a 32-inch 4K IPS model called the EX3210U with 144Hz refresh rate and 1ms response time together with another EX3410R model which is a 34-inch wide boy running a 144Hz, 1ms, 1000R curvature VA panel included with the announcement but these 2 are not ready for Malaysia yet so we'll skip it first.
The BenQ MOBIUZ series monitors for 2022 are now available for purchase at BenQ Malaysia's Shopee and Lazada digital stores at the following price:
MOBIUZ EX2510S @ RM1,199
MOBIUZ EX2710S @ RM1,249
MOBIUZ EX2710Q @ RM2,099
MOBIUZ EX2710R @ RM2,399
MOBIUZ EX3415R @ RM3,999