ASUS has just released the latest ROG Strix GeForce RTX 4090 and 4080 White Edition GPUs, which have all-white finishes and impressive cooling performance.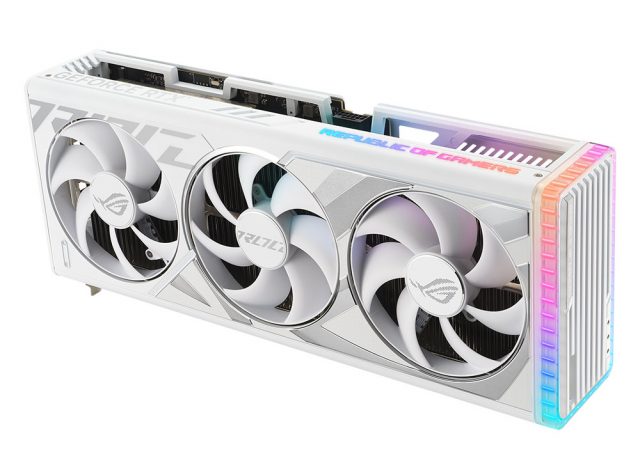 Boasting 16,384 CUDA cores and 24 GB of GDDR6X VRAM, the ROG Strix GeForce RTX 4090 White Edition and RTX 4090 OC White Edition are 3.5-slot cards that are heavily focused on cooling performance. They are equipped with a die-cast metal frame, shroud, and backplate for rigidity, as well as a huge vapor chamber and heatsink that provides a larger surface area for heat dissipation.
On top of that, the Axial-tech fans are now thicker and generate 23.8% more airflow and 19.3% greater static pressure in comparison to the previous generation.
And that's not all, an ARGB tail-light that works with Aura Sync is included for customized lighting, while two FanConnect II headers, a Dual BIOS switch, and the 0dB technology offer users the flexibility and performance they seek to make the card blend smoothly into their setup.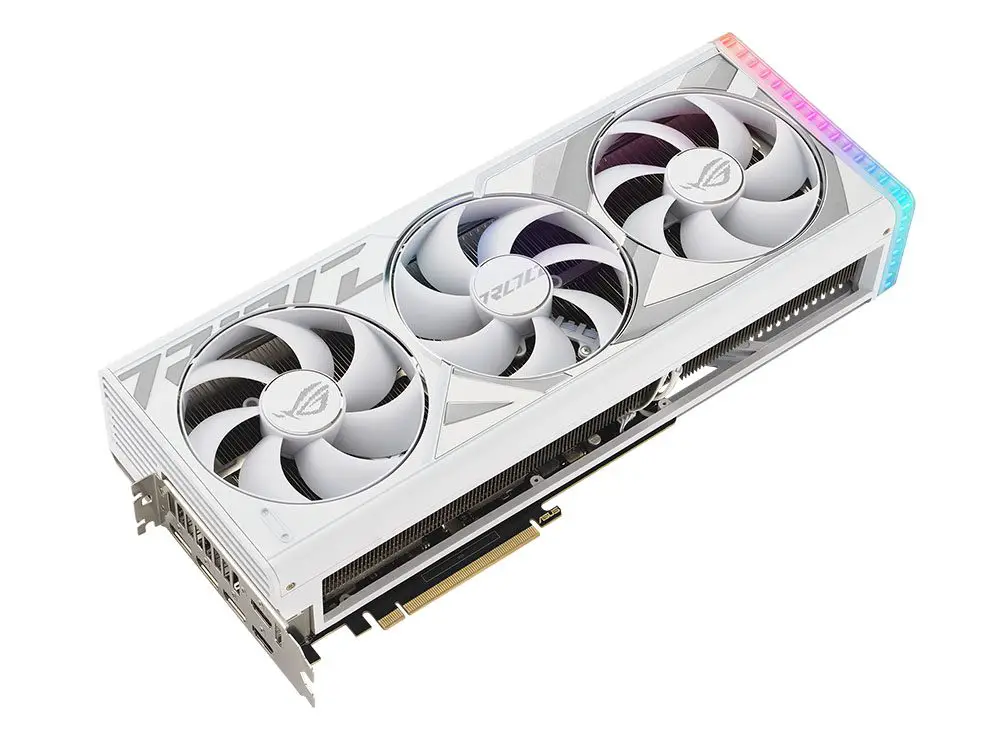 As for the ROG Strix GeForce RTX 4080 White Edition and  RTX 4080 OC White Edition, they both share the identical power delivery, vapor chamber, RGB accouterments, and Axial-tech fan design of the Strix GeForce RTX 4090. Featuring 9,728 CUDA cores and 16 GB of GDDR6X VRAM, both of them are also capable of offering high-resolution, high-refresh-rate gameplay.