ASUS has just revealed the GeForce RTX 4080 Noctua Edition graphics card which is based on the previously launched GeForce RTX 3070 and RTX 3080 Noctua variants, focusing on providing users' systems with impressive cooling at extremely low noise.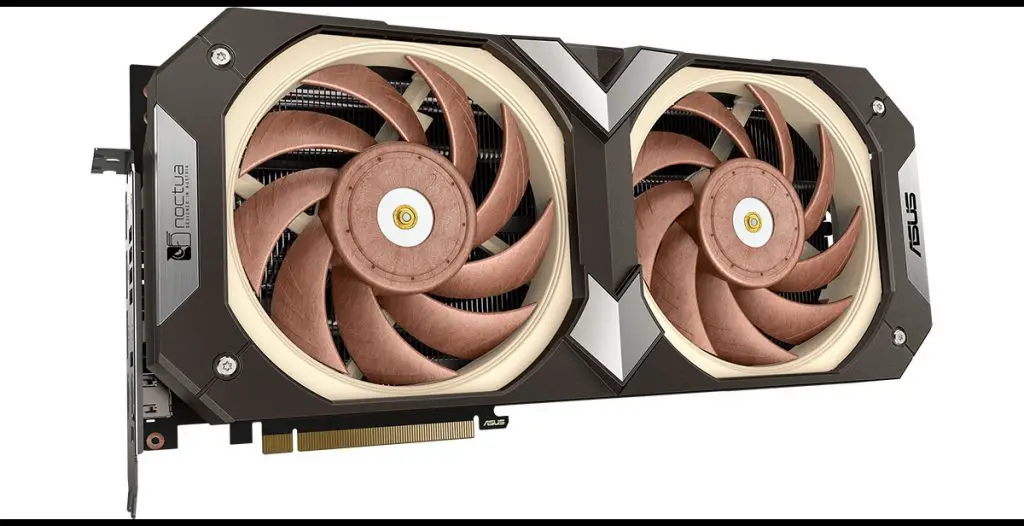 Occupying a huge 4.3 slots with an expansive vapor chamber and eight heat pipes beneath a pair of 120mm Noctua NF-A12x25 fans, the ASUS GeForce RTX 4080 Noctua Edition is capable of achieving a peak temperature of only 61.7°C while keeping similar noise levels of GeForce RTX 3070 & RTX3080 Noctua GPUs.
As usual, the GPU sports Noctua's iconic brown and beige color scheme, alongside a Dual BIOS switch, and Quiet mode which is enabled by default to reduce noise straight out of the box.
With that being said, ASUS has yet to reveal the release date or price of this graphics card, so make sure to stay tuned for more updates from us if you're interested in it!