Those who have some skills in finding hidden props are in for a special treat in ASUS's 2023 Easter Egg contest.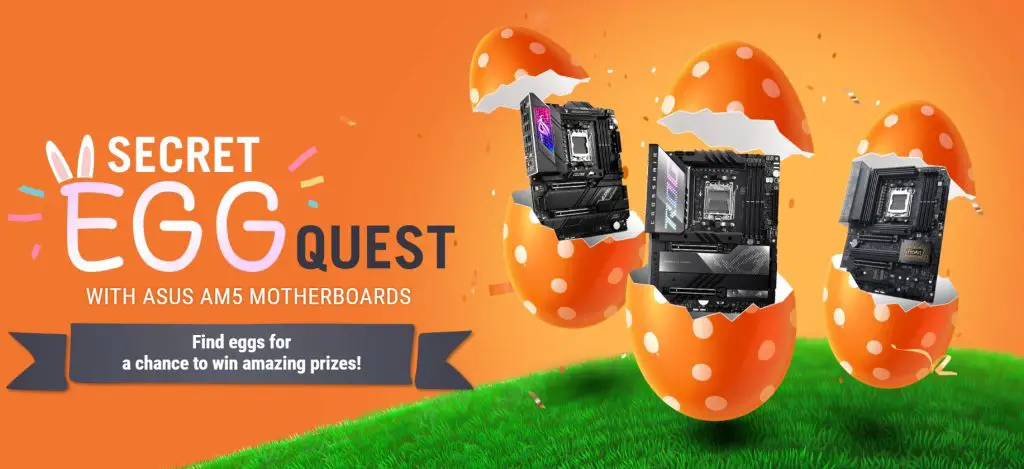 Everyone can join in the fun by searching for a variety of Easter Eggs hiding amongst several X670E and B650 motherboard product pages from AMD. By identifying the correct number of Easy Eggs, one can submit the answer on the Gleam contest page to stand a chance to win a gaming-ready combo consisting of the ROG Harpe Ace Aim Lab Edition mouse, ROG Azoth keyboard, and ROG Delta S headset.
The difficulty scales up with better rewards like in most games with the Sneaky Eggs camouflage better and those who can list out the correct numbers will enter the raffle for a ROG Crosshair X670E motherboard and an AMD Ryzen 9 7950X3D CPU for the next gigachad build.
Last but not least is the one and only Challenge Egg that may be super hard to find or just hide in plain sight as it will constantly move around different product pages over the course of the contest but as long as you can submit one of the URLs it has visited, you'll be eligible to hop in the lucky draw for a TUF Gaming RX 7900 XTX OC GPU!
The contest is already live and will run until May 7 so spend some time and have fun hunting them eggs.