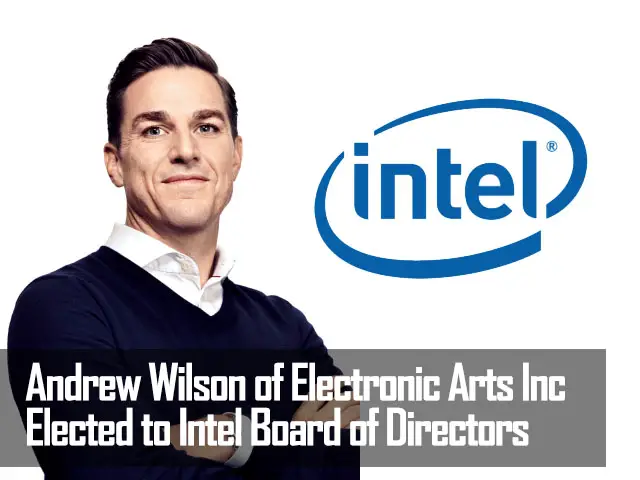 Intel Corporation today announced that
Andrew Wilson
, chief executive officers of Electronic Arts Inc., has been elected to Intel's board of directors. Wilson's election brings Intel's board membership to 12.
"Andrew understands first-hand how technology and data create opportunity with his transformation of EA from offline packaged goods to a leader in online digital services," said Intel Chairman Andy Bryant. "In addition to his experience leading and growing a global, technology-driven company, Andrew possesses a combination of creativity and business acumen that will further strengthen Intel's board."
Wilson, 43, joined Electronic Arts ("EA") in May 2000, and has served as the company's chief executive officer and a director of EA since September 2013. During his tenure as CEO, EA has launched groundbreaking new games and services, reached record player engagement levels across its global franchises, and transformed into one of the world's leading digital entertainment companies. Prior to his appointment as CEO, Wilson held several leadership positions at EA, including executive vice president of EA SPORTS. He also serves as chairman of the board for the World Surf League.