The steady pace of growth of the eSports scene in Malaysia has inspired gamers to introduce themselves to the community by posting videos and live broadcasting their gameplay on Youtube, Twitch, Facebook Live, etc.
For starters who is not familiar with the game streaming platform and software used for game streaming, running Facebook Live through their smartphone is the easiest way to share their gameplay.
Gamers who wanted to step up their live stream game and look professional will either go for the paid game streaming software like the XSplit Broadcaster, or the free open-source OBS Studio. According to what I've seen in the past few months, OBS Studio is probably the most used game streaming software by the local Malaysian streamers because it is free.
Setting up OBS Studio can be tricky for a first time users, mainly on the game capture and audio settings due to hardware behavior. That of course, isn't really an issue because you can get things sorted out easily with the help of the OBS community forum – all you have to do is ask.
Quick Overview On OBS Studio
Setting up OBS Studio for game streaming isn't as hard as it looks. Game capture usually works on most  games, but it doesn't capture anything from your game, you can opt for windows capture if the game allows you to toggle windowed mode. Else, DxWnd or D3DWindower is a good windowed mode alternative for you to capture your game in windowed mode.
Other than just the gameplay, you can add in other extras such as webcam, third-party program to display other information i.e key strokes, custom scene and frames, texts, etc just like what the professional streamers did during their live stream session.
If the audio quality of your game stream sounds like a bad quality 128kbps MP3 file, the output settings is the one you need to adjust. I recommend choosing CRF for the rate control and value 15 in the CRF value for starters, as it fixed my problem with bad quality audio after various attempt.
Streaming with OBS Studio requires a stream key from the streaming platform. If you're doing it on Facebook live, you can obtain the one-time stream key via the publishing tool on your Facebook page, or through third-party app that allows you to stream to your own timeline or custom groups.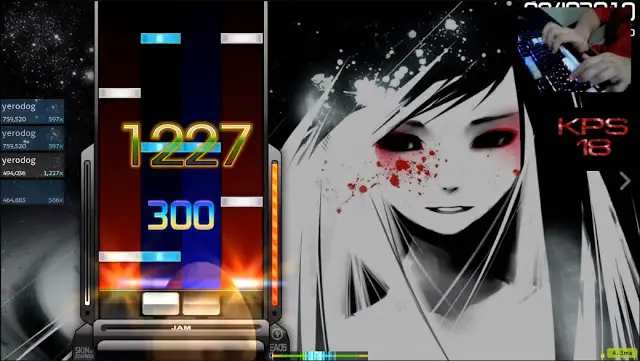 The screenshot above is the result of one of my attempt on streaming with OBS Studio, not as flashy as the pros of course.
Streaming With NVIDIA ShadowPlay
If you own a NVIDIA GeForce graphics card and OBS Studio is just too much work for you, you might want to consider to go with NVIDIA ShadowPlay, a free and powerful feature that comes together with GeForce Experience.
Setting up your game stream with NVIDIA ShadowPlay way more easier than OBS Studio, as it comes ready with features like camera for you to capture your expression during your game stream, FPS counter for you to monitor the FPS fluctuations, viewers count and comments display for better engagement with your audience.
By connection your social profiles, Twitch account, YouTube account in ShadowPlay, you can easily stream to your favorite streaming platform without the need of setting up the stream key like what you need to do in OBS Studio. The only drawbacks of using the NVIDIA ShadowPlay for your game stream is the lack of support for third-party plugins and software.
Adjusting the output quality is a lot more easier as well, way much simpler compared to the amount of controls you have to deal in OBS Studio.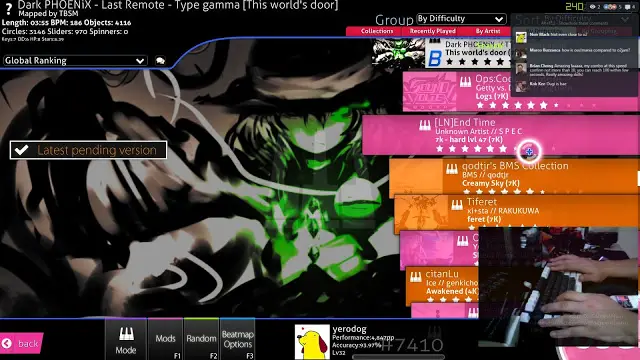 The screenshot above is the result of one of my attempt on streaming with NVIDIA ShadowPlay, not too flashy but it definitely looks way more okay than my quick and simple setup in OBS Studio.
Verdict
So where does this leave us? Well, there's not best or worst in this comparison. OBS Studio, offers a lot more features, customization, plugin support for those of you who is planning to make a name of your own in the community.
NVIDIA ShadowPlay on the other hand, makes things a lot more easier for those of you who just wanted to share you gameplay with your friends and the rest of the community members, quick and easy.