AMD has finally opened the gates to the higher eschelon of mobile gaming performance by gracing the 3D V-Cache-equipped Ryzen 9 7945HX3D to fellow gamers.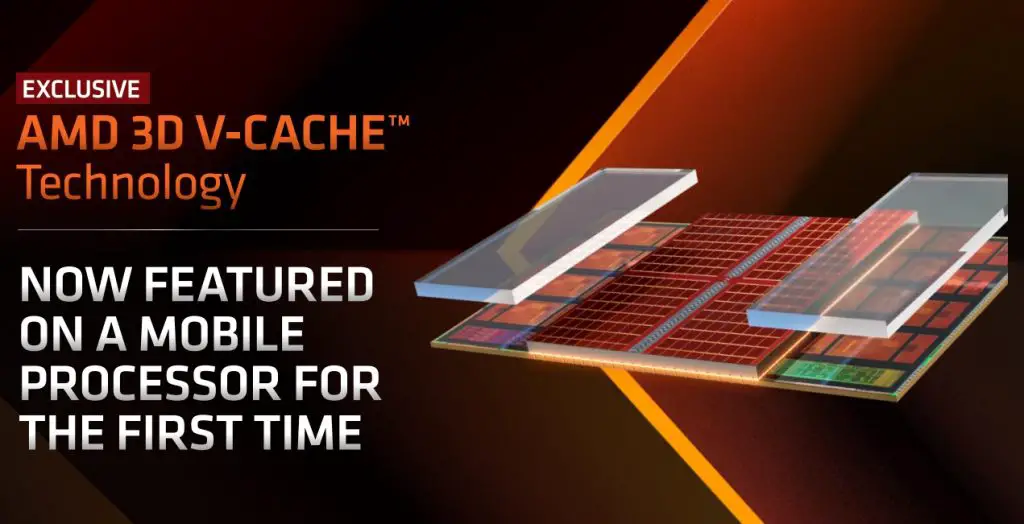 Rocking an impressive 16 cores and 32 threads to give you all the advantage you need, the renowned vertically-stacked cache comes in at 144MB with the entire chip built with Zen 4 architecture.
TDP-wise, it is told to be at 55W+ which can be around 60W I guess?
The direct copper-to-copper bond plus Through Silicon Vias (TSVs) process allows the fabrication to properly interconnect each and every silicon from a vertical standpoint, allowing a sophisticated chip with 3D stacking structure to be created with pinpoint accuracy.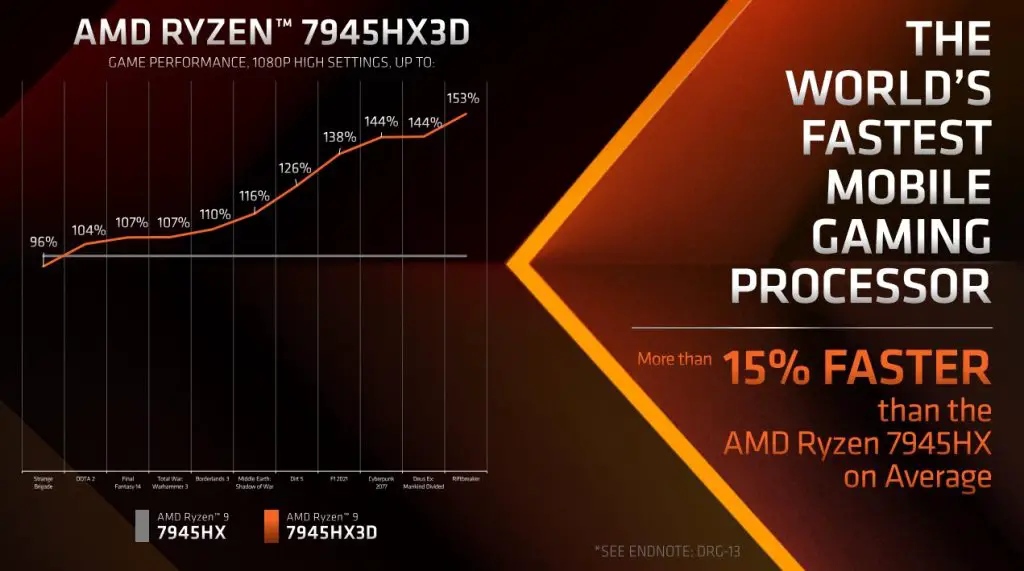 Internal results shows that when compared to the standard Ryzen 7945HX in gaming, up to 15% performance can be acquired in a general sense.
Professional users that utilizes industrial or productivity applications may see some great improvements as well.
As for which gaming laptop is going to host the CPU, AMD says that the ROG Strix SCAR 17 X3D will be the only gaming laptop in the market using it and will be made available starting August 22.
Probably due to an exclusive partnership deal between ASUS and AMD, we may see it popping up in different brand machines in the future, hopefully.