The motorsports industry is more than just raw engine power and responsive drivers. In modern motorsports, especially the world's most prestigious races – the Formula 1, the cars are fitted with different kinds of sensors that collect the race information and car statuses. What this means is that the Formula 1 team are also now in the race of data analysis and requires a high standard of data protection.

Today, at the Acronis Racing Week event in Kuala Lumpur, Acronis and Scuderia Toro Rosso Formula 1 team share how the Acronis Access Advance 8.0 is helping the team in sharing data across remote devices securely and effectively.
Confidential telemetry data and R&D documents are shared by using Acronis Access Advanced between the team and the factory, trackside engineers and subcontractors. The application is favoured by the motor racing and automotive industry because of the high security and data protection demand.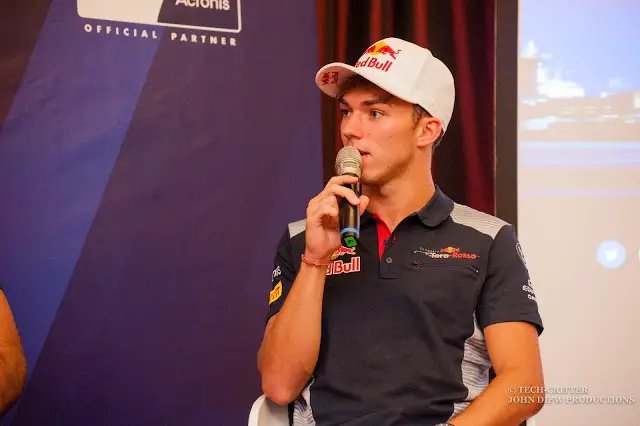 During the Acronis Racing Week event, Scuderia Toro Rosso team principal, Franz Tost, talks about how the team utilises the Acronis Access Advanced solution for better strategic analysis and planning. The event also graced by the presence of the team's veteran driver – Carlos Sainz Jr. and junior driver – Pierre Gasly, whom will be making his F1 debut in Sepang circuit.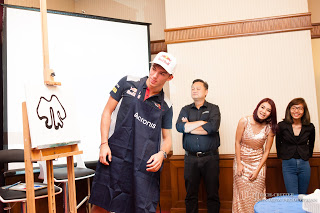 They have shared how the Acronis solution has given the team complete control over the shared content while ensuring the advanced security, maintaining compliance, and enabling the use of mobile devices which is extremely useful for on-the-go work. The security policy ensures that the shared data is only accessible according to a pre-defined rule and can even be remotely wiped to prevent data leaks.
The key capabilities of the Acronis Access Advanced include:
Mobile, web and desktop client access
Encryption in-transit and on-device
Full IT control of sharing options and recipients
Mobile office editing and PDF annotation
Web-based Office editing via MS Office Online
iOS document provider extension for convenient view, edit and save back from other mobile apps
Remote lock and wipe of mobile app
Integration with leading MAM platforms from MobileIron, BlackBerry, Microsoft and others
With new features that introduced in the Acronis Access Advanced 8.0:
Safe editing of sensitive documents with Microsoft Office Online, without downloading them to endpoint devices
Collaborative co-editing of documents
Microsoft Intune MAM independent from MDM support
Extended flexibility when syncing and sharing folders
Ability to create ZIP archives in the Acronis Access iOS app
For more information on the Acronis Access Advanced 8.0, please visit Acronis Website.