Acer Malaysia has announced the arrival of a couple of new Altos class workstation machines for professional applications and the associated people.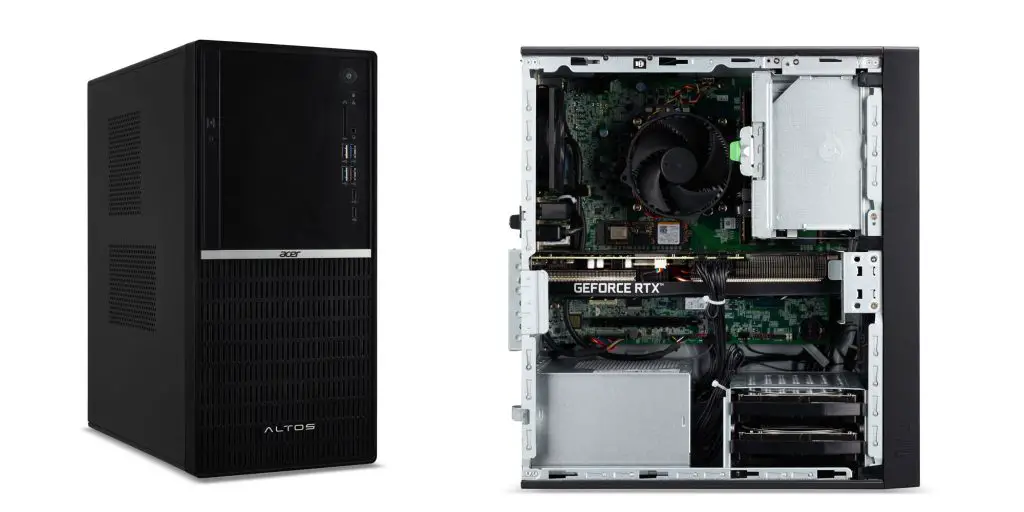 First we have the Altos P130 F8 that comes in your "typical" PC chassis that packs some nice hardware in the form of vPro edition of the 13th Gen Intel Core CPU with DDR5 ECC RAM for high stability and error-free processing on a hardware level.
Combining the use of the latest NVIDIA GPUs either the standard GeForce RTX or the prosumer Quadro RTX cards, whether you're working on simple rendering or tackling AI acceleration, this machine can be configured to your liking.
It also has multiple PCIe 4.0 expansion slots and support for 2x PCIe 4.0 SSDs for your storage needs and everything in this package is fitted into a case that is easy to open and perform maintenance on, reducing the time and cost of doing so.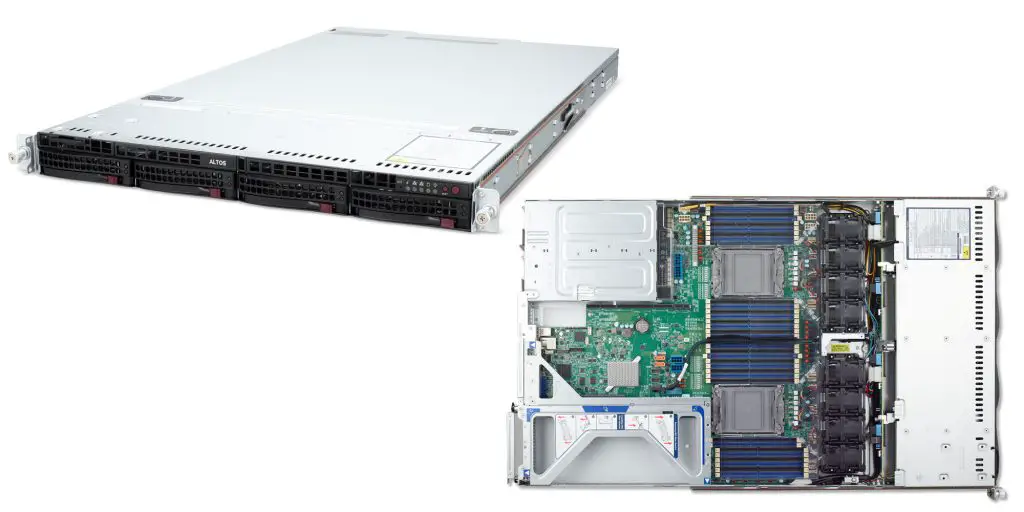 As for those who have the budget to acquire actual server-grade hardware, the Altos BrainSphere R360 F5 utilizes the compact 1U system design hosting a 2-socket motherboard for dual CPU deployments.
Powered by 3rd Gen Intel Xeon Scalable CPUs with up to 40 cores and octa-channel RAM per socket, resource-intensive operations, and I/O sensitive tasks are not a problem here.
The TDP of the system is rated at up to 270W and can hold a total of 32 DIMM sticks, 3 PCIe devices, and up to 12x 2.5-inch storage drives.
The BrainSphere name also places its position within the BrainSphere AI Development Platform API that integrates system, GPU, and AI Deep Learning container management to fast build and
deploy AI development environments with GPU-dedicated servers capable of getting fitted with multiple cards for complex computations.
Price and Availability
Since these machines are geared towards professionals, there's not really one price for all but rather, flexible figures depending on your requirement so go and hit up the local Acer representative.
Additionally, those who bought Alto workstations from now until September 2023 will receive a 4-year warranty plus on-site service for their machines.