The second week of March 2023 sees Sun Cycle bringing in a multitude of keyboards from Keychron from different built materials to layouts.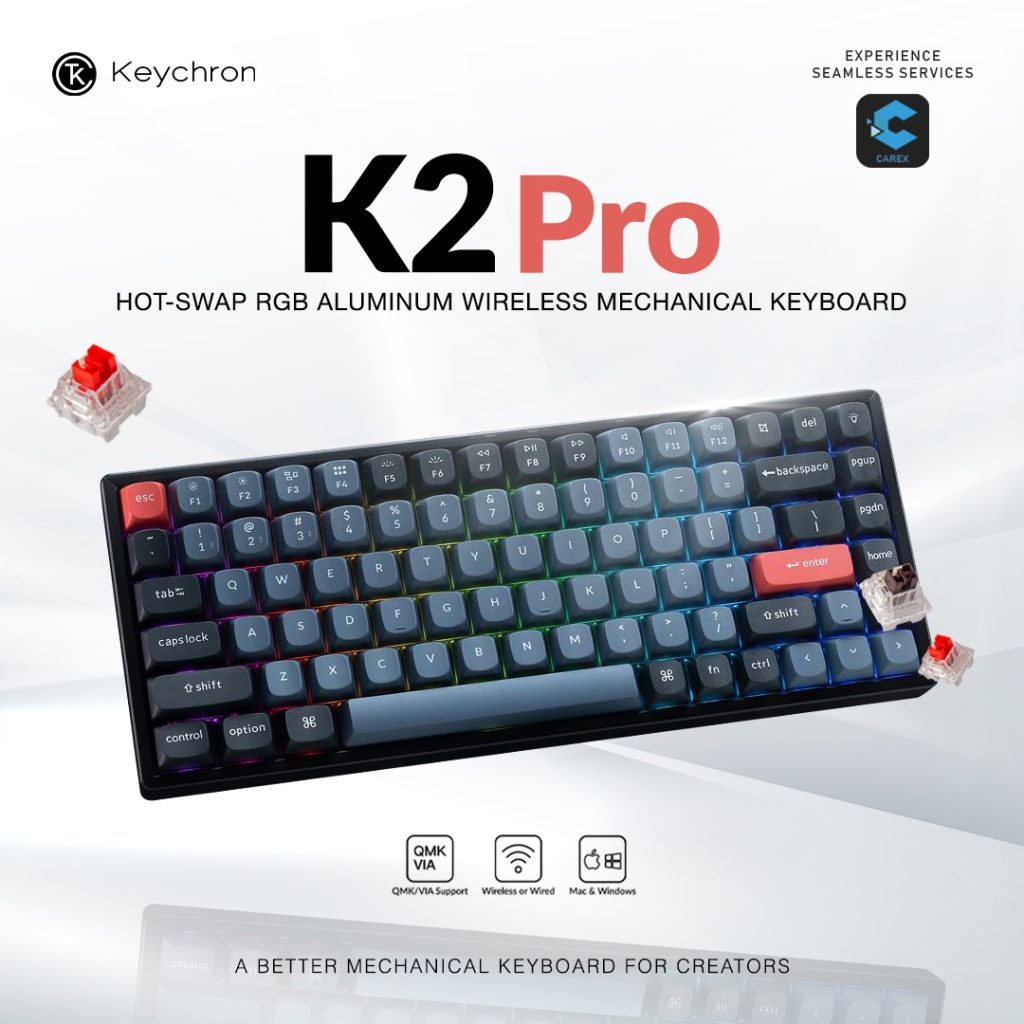 First, we have the K2 Pro, a dual-mode keyboard with a non-exploded 75% layout that supports QMK and VIA for full key remapping and comes with hot-swap capabilities so you can fit any sort of MX mechanical switch for the modders out there. The prebuilt version comes with Keychron K Pro switches and OSA double-shot PBT keycaps for longevity and clear legends all around alongside south-facing RGB to avoid Cherry keycap interference. If you're wondering, yes, it has screw-in stabilizers which are subjectively better than plate-mount variants in general.
Need something low-profile that is closer to a laptop keyboard? Well, the K3 Pro does everything the K2 Pro as well but with a lower height in terms of the entire keyboard kit, keycaps, and switches. Since everything is tailor-made, you may only use a certain range of MX mechanical switches and not optical on the other hand.
What's that? Do you want a K3 Pro that is more "Pro"? Then look no further than the S1 which itself is essentially the Q series of the low-profile K models where the entire kit is built with a fully CNC-milled aluminum body for that heavy, steady, and shiny look. The LSA profile keycaps, low-profile MX mechanical switches, QMK+VIA support, south-facing RGB, and more is where the K3 spirit comes from.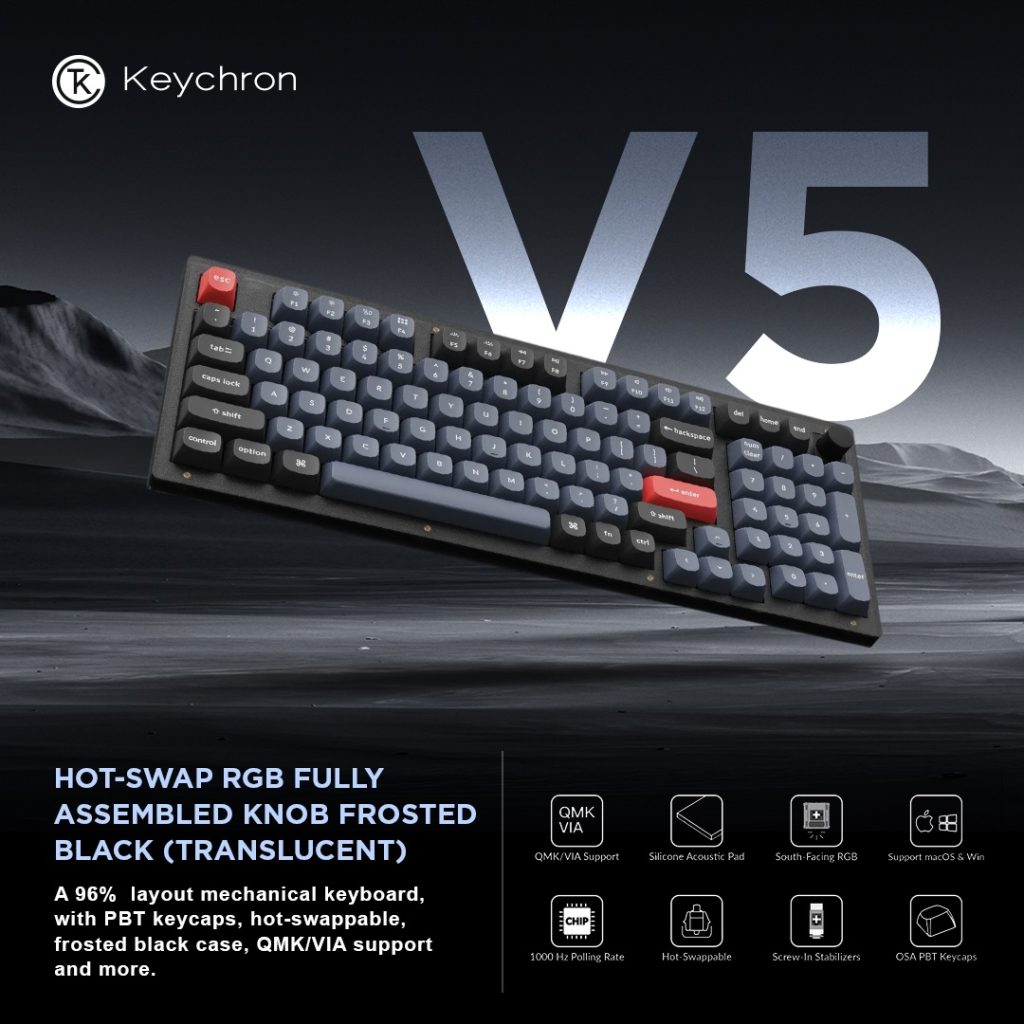 Lastly, the budget-centric V series sees the 1800-layout V5 coming in a fully-assembled kit with a frosted black casing and knob for that near full-layout experience while keeping all the important keys intact. If needed, just remap the ones you don't need with QMK or VIA. The whole kit includes a pre-applied silicone dampening pad in the bottom casing and all the usual custom mechanical keyboard perks are there – screw-in stabs, south-facing RGB, OSA PBT keycaps, hot-swappable, etc.
Price and Availability
All the Keychron keyboards in this post are available for purchase from online and offline shops in Malaysia at the following price:
K2 Pro @ RM469 (Keychron K Pro Red, Keychron K Pro Brown)
K3 Pro @ RM499 (Gateron Low Profile Red, Gateron Low Profile Brown)
S1 @ RM 559 (Gateron Low Profile Red, Gateron Low Profile Brown)
V5 @ RM419 (Keychron K Pro Red, Keychron K Pro Brown)