For this week's update on Sun Cycle, the guys at the distributor brought in a couple of peripherals which some of you have waited for quite some time. Let's see what are those.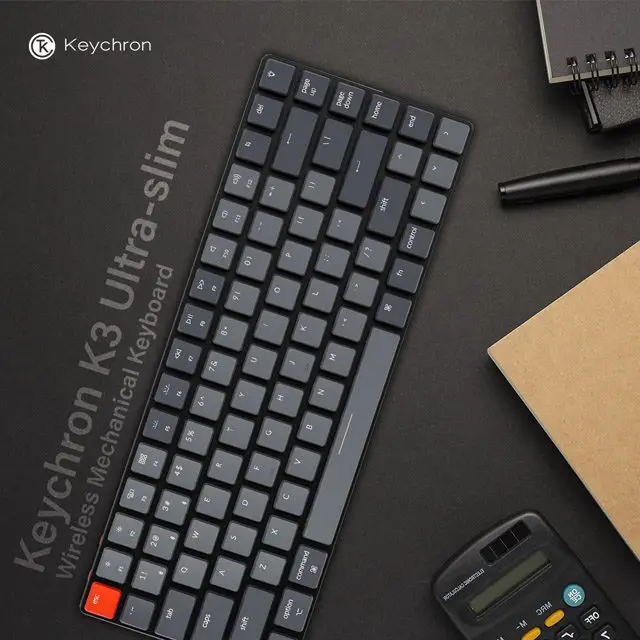 First off, the Keychron K3 is the answer to one of the first-world problems of the keyboard community because it is the world's 1st low-profile mechanical keyboard that is wireless, hot-swappable, and supports both Windows and macOS natively. Using Keychron's own Low Profile Optical Switches and RGB backlights, the K3 is searing hot in terms of popularity right now due to how versatile and feature-packed it is.
While a bit tad late for Chinese New Year, the Ducky One 2 Rosa is just about that theme. The sleek bezel coupled with a mix of black, beige, and red keycaps really brings out the seasonal colors. The typing experience is also top tier as it is still the PBT double-shot seamless keycaps with  Cherry MX key switches combo and rounding it off is the use of detachable USB Type-C with a frequency of 1000Hz polling rate, meaning the keyboard is sending the input signal(s) to your PC is 1000 times per second.
Aside from the keyboard, Ducky's latest mouse product also came in the form of Feather Black & White. At only 65g which is pretty lightweight, it supports basic customization for the switches which can be either Kailh GM 8.0, Omron D2FC-F-K or Huano Blue Shell/Blue-Point for a personalized clicking feel. From the looks of it, it can be easily assumed that it is ambidextrous and symmetrical for all sorts of gripping posture while polling rate and LOD are also modifiable – a stable in almost all gaming mice these days.
Lastly, the Tecgear Sentinel is probably one of the most affordable 1080p webcams out there perfect for online video calls and casual live streaming. Contrary to bad software support associated with cheap products, the Sentinel is actually Plug-n-Play supported which means it has all the functions it provides just by plugging in the USB cord. With a built-in mic, low light correction and on top of a physical shutter, this really calls for the bang-for-buck badge.
Prices
All 5 items are available right now nationwide through authorized resellers and online e-commerce platforms.
Keychron K3: RM339 (Blue/Red/Brown Switch)
Ducky One 2 Rosa: RM459 (MX Black/Blue/Brown/Red) / RM475 (MX Silver) / RM489 (MX Silent Red)
Ducky Feather Black & White: RM265
Tecgear Sentinel: RM89