Ubisoft has just launched the fourth season final DLC for Anno 1800, titled New World Rising, in which players will get to experience the industrial and economic boom while discovering a new population tier, as well as additional islands to let them further expand their empire.
In the New World session, players can employ extra building space and discover the biggest island, Mānola, which includes a unique questline to build a Water Dam that generates electricity. On top of that, players can build a new monument: the Grand Stadium, which can host football tournaments and really matches the mood of the ongoing World Cup hype.
What's more, in a new scenario mission called 'Pride and Peddlers', players take on the role of Madame Kahina and find out about her past while also putting their trading and export skills to test in order to shift market trends and save New World's most renowned relics and find other lost treasures in the southern sea.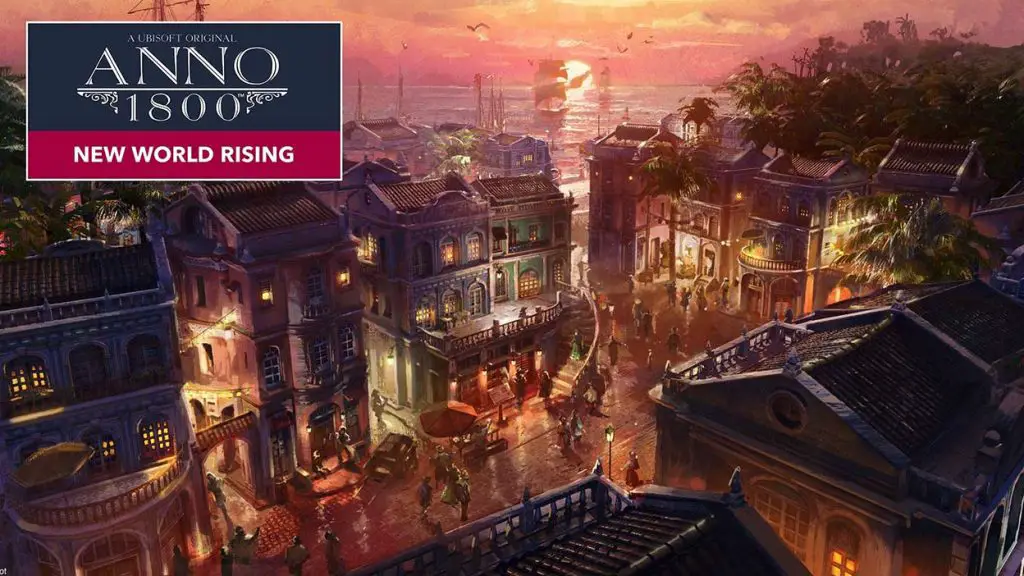 In addition to the release of New World Rising, a new Cosmetic DLC Old Town Pack has also been launched, in which players can re-discover the more medieval roots of their cities from previous Anno games.
Kindly refer to this link for more information about the Anno 1800 New World Rising update.