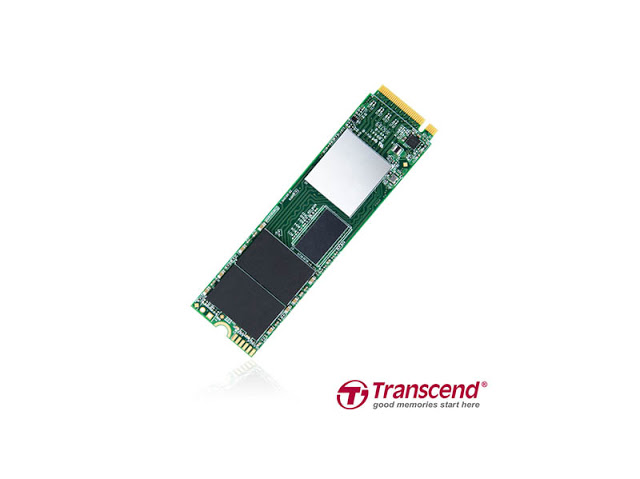 Information Inc., a leading manufacturer of storage and multimedia products, is proud to present the MTE850 PCIeNVMe M.2 2280 SSD. This is the first Transcend solidstate drive to utilize the PCI Express Gen 3 x4 interface, and is fully compatible with NVM Express (NVMe) 1.2 specifications. The next-generation PCIeNVMe protocol allows the MTE850 SSD to achieve never-before-seen transfer speeds of 2,500 MB/s (read) and 1,100 MB/s (write). Built with 3D MLC chips and packing up to 512GB into a M.2 form factor, the Transcend MTE850 is perfect for gamers everywhere!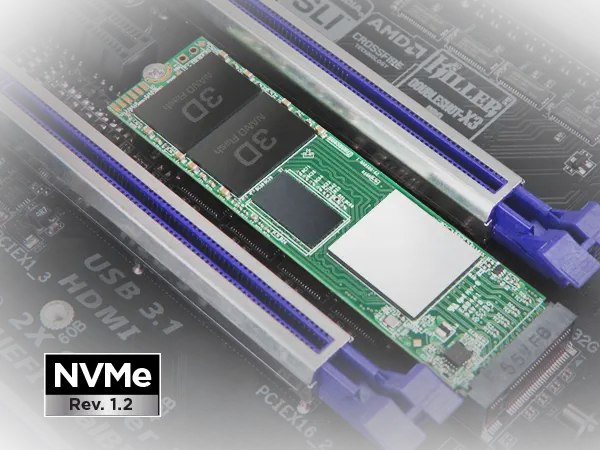 PCIeNVMe protocol allows breathtaking transfer speeds
Transcend's MTE850 M.2 2280 SSD utilizes the PCIe Gen 3 x 4 interface and the latest NVMe 1.2 protocol, which has theoretical transfer speeds of up to 32 GB/s, crushing the SATA III limit of 6 GB/s. The 3D MLC NAND flash chips used in Transcend's MTE850 offer vastly improved read and write speeds over 2D NAND. Low power consumption and excellent reliability are also hallmarks of 3D NAND, ensuring long-life dependability. Transcend's MTE850 is an excellent choice for gaming enthusiasts and others who require fast read and write speeds and unquestioned reliability. 
Unmatched reliability at 2,500 MB/s
The Transcend MTE850 M.2 SSD also comes equipped with a DDR3 DRAM cache, which allows commonly used programs to load much faster and greatly reduces boot times. Utilizing SLC caching, the Transcend MTE850 can reach astonishing read and write speeds of 2,500 MB/s and 1,100 MB/s, respectively. Reliability is further enhanced by Low Density Parity Check (LDPC) error correction technology.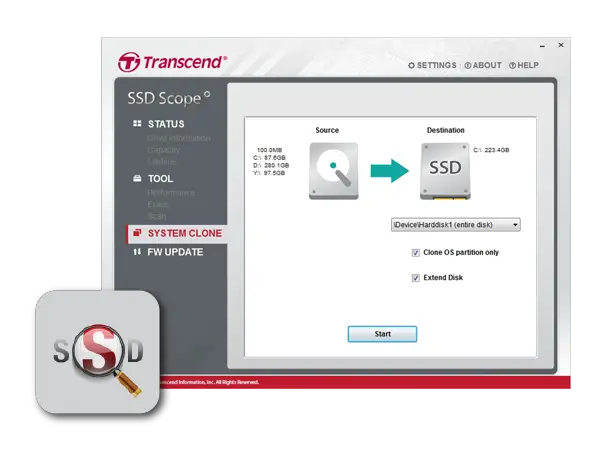 SSD Scope
The proprietary SSD Scope software, a free download from the Transcend website, is a tailor-made software kit that monitors your SSD's health. Tools include View Drive Information, View S.M.A.R.T. Status, Diagnostic Scan, Secure Erase, Firmware Update, TRIM Enable, Health Indicator and System Clone. 
Warranty
The Transcend PCIeNVMe MTE850 M.2 2280 SSD comes in 128GB, 256GB, and 512GBcapacities, all of which are covered by Transcend's three-year limited warranty.