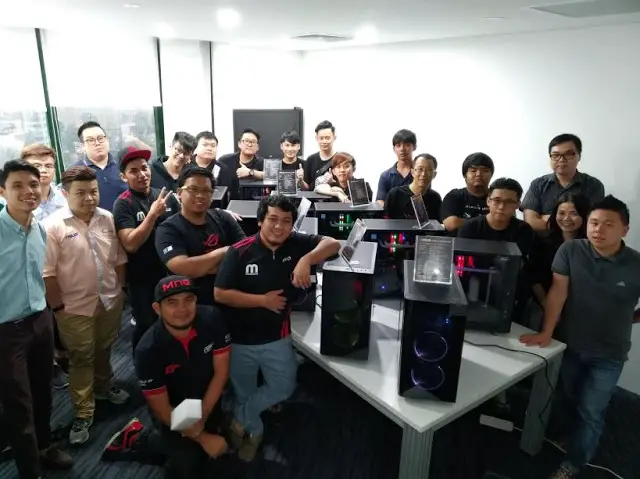 Aimed to bring custom water cooling to the mainstream, ASUS, partnered with Thermaltake, Seagate, Nvidia, GeIL Memory and Mod'n'Go Design has planned, organized and hosted a water cooling workshop for the renown tech giants in Malaysia to get themselves ready for the big boys toys.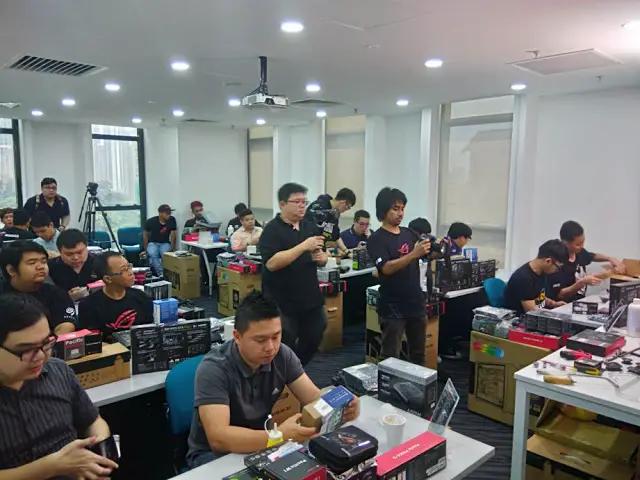 ASUS partners that attended the workshop, All IT Hypermarket Sdn Bhd, C-Zone Sdn Bhd, Viewnet Computer Sdn Bhd, Ideal Tech PC Sdn Bhd, Thunder Match Technology Sdn Bhd, Brightstar Computer Sdn Bhd, Syscom IT Solution, Aone Plus Supply Sdn Bhd, PKU Technology Sdn Bhd and E Tech PC Sdn Bhd, are the familiar names to all of you tech shoppers out there. With these guys getting their hands-on experience with custom water cooling setup, we're looking forward to have easier accessibility to custom water cooling parts and services in the near future.
Irie Ahmad from Mod'n'Go Design and his team are present at the workshop as the mentor, providing the attending dealers with the fundamental knowledge required to assemble a basic custom water cooled PC.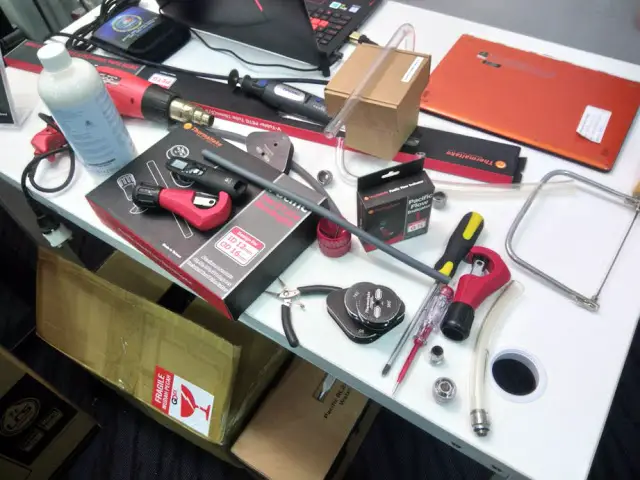 During the theory session, attending participants are briefed on the common types of coolant, tubes and fittings, how to design a loop for optimal performance and easier maintenance,  as well as the proper tools for cutting and bending PETG tubes.
Attending participants are given the freedom to plan for their loop in the practical session, under the supervision of team Mod'n'Go Design. The workshop is deemed a success, with all participants managed to deliver their own design and was given the certificate of completion as the seal of approval.