We thought of doing some "best hardware of 2021" type of content but we reminded ourselves that GPU prices are still sky-high, the availability of Intel's 12th Gen chips are bundled with motherboards for now and DDR5 RAMs are also quite impossible to find. Instead, we take a look back and see what sort of stuff we invested – either our time or money – that we deem to be worthy.
In no particular order, let's highlight what investments we did this year that we really like.
ViewSonic TD1655 – our portable monitor of choice
The year 2021 still has the effects of COVID-19 lingering around and we were literally on the edge of our seats, refreshing news sites to see if there's another lockdown or not. For us, we can literally "bring" part of the studio back home and continue filming videos. We did that for months, by the way.
When that happened, I realized a portable monitor is very convenient to have around. I can plug the camera's HDMI into the portable monitor to see what the camera is seeing – and I can frame myself in the shot much more accurately compared to just guessing.
When I'm with using the ViewSonic TD1655 with the camera, I can plug in a USB-C cable to my laptop or even my phone and start using it as an external display. Best of all, it has touch functionality!
It's not about color accuracy, it's about having an extra screen that's easy to carry around and requires low power so that it can be used with many other devices.
I even bought another portable monitor and I realized just how good the ViewSonic TD1655 really is, despite having a few shortcomings. End up, I realized that the ViewSonic TD1655 is more than enough for my use case.
i1Display Pro Plus and ColorChecker Passport Video
We bought this in late December 2020 but arrived early 2021, so we'll consider this to be a 2021 purchase. In hindsight, it's a fairly simple device – a colorimeter and a color checkerboard in a bundle, but its price is unexpectedly high at nearly USD $400.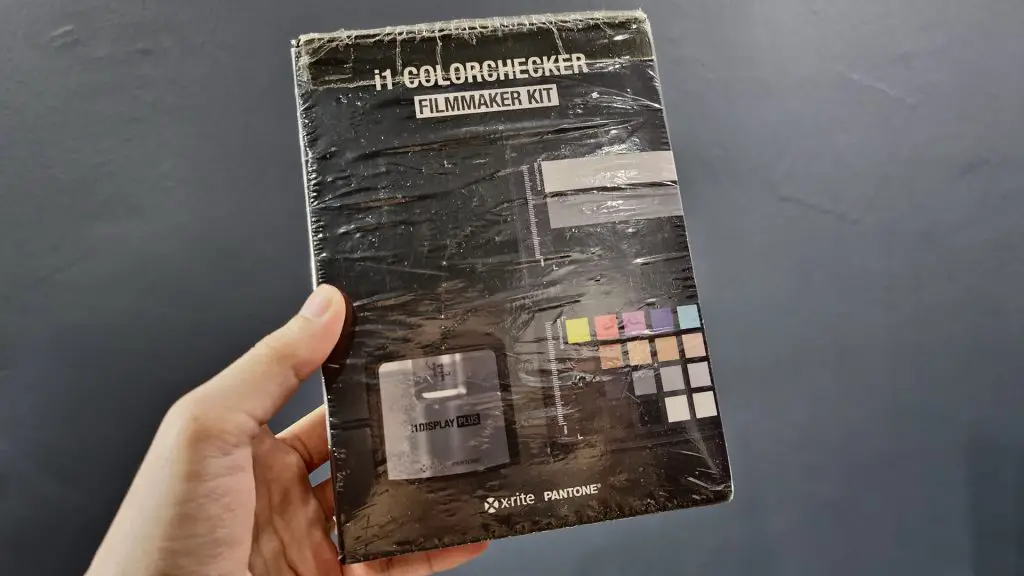 I resisted buying this for a long time but it turned out to be one of the best investments we've made – ever. The colors of our videos and photos are now (quite) accurate in terms of colors thanks to the color checker, and we can test the color accuracy of every single display with that i1Display Pro Plus colorimeter.
That's how we bring you color accuracy data.
Flexispot motorized table
Truth be told, this is yet another late 2020 purchases that arrived in early 2021, so I consider this as another 2021 purchase. At first, I bought one Flexispot motorized table for myself, and then another Flexispot motorized table during mid-December 2021 for the studio.
We have a lot of different choices when it comes to these tables, honestly – but we chose to the Flexispot again because it's just really good for the price. John even said that it's beyond his expectations and it's actually solid. I guess he was skeptical when he saw the price.
The Flexispot tables come with a dual-motor design with a very thick tabletop which makes monitor arm clamps safe to be used.
However, there is no "best Flexispot" table that I can think of – it varies depending on the size you want and the features you need. For us, that puts the Flexispot table at around ~RM2,000 each, but the competitors offer the same thing at a few hundred ringgit more.
Should've gotten a proper monitor arm
When I got the Flexispot table for my own use at home, I also bought a monitor arm to free up some space on the table. Also because I think the Acer Nitro XV340CKP's monitor stand's base is not that good.
Anyway, I bought NB F100A monitor arm (I regret buying this crap) that claims to support up to 12kg of weight. That should be sufficient since the Acer Nitro XV340CKP is only at about 8.53kg, right? Wrong.  The arm itself supports the monitor – yes, but the part where it screws into the monitor is an absolute failure.
I can't tilt the monitor just a slight bit. Every time I tried to do it, it'll just snap back to become perpendicular again. There seem to be some "forbidden angle" in this design.
While I do know that these are "economical" monitor arms, I highly suggest you invest in a proper monitor arm so that you can work comfortably and maintain proper posture so that your body, eyes, and especially your neck can be comfortable during long working hours.
Apple's M1 chip
There's no real way to say this – Apple's M1 chips are just magnificent. We recently bought a MacBook Air with M1 and we're blown away by the performance and battery life that it has to offer. It's the magic of proper Arm-based unified integration of a computer, alongside Apple's magnificent software – especially Rosetta – to ensure everything still works.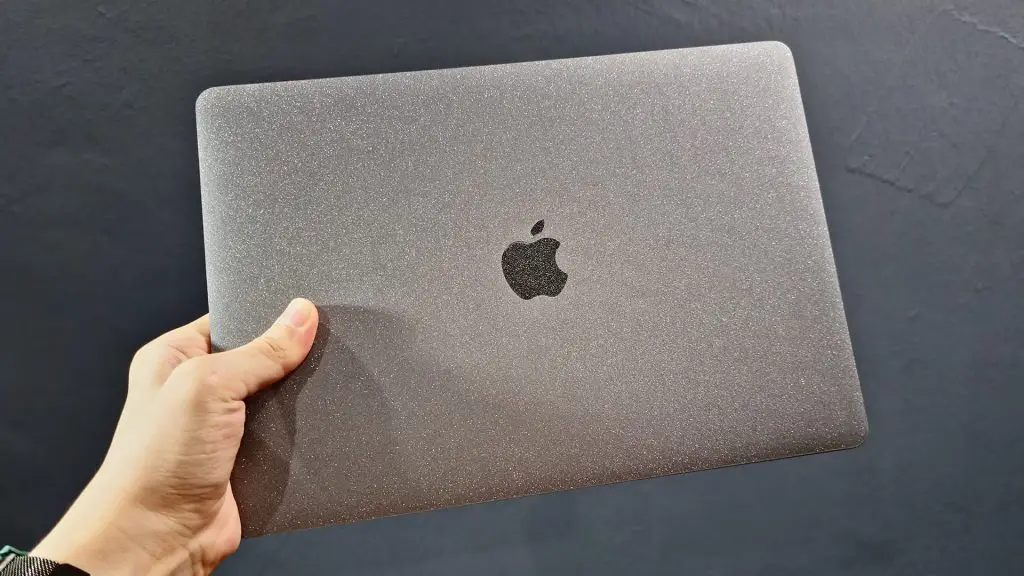 A lot of people have been comparing and saying that Apple's M1 performance is not that good and to that, I'll say – it's not always about the performance. It's about efficiency. Apple can achieve that level of performance at only a fraction of the power needed.
Apple's dream of a completely fanless MacBook Air has finally been achieved thanks to that M1 chip – and I'm impressed by that laptop. I'm so impressed to the point that we also bought another MacBook Pro 14-inch with the M1 Pro. However, we're still waiting for it to arrive so I guess this is going to be considered as a 2022 purchase.
Logitech G435 wireless headphone
We came across a few headphones this year and we discussed a little and said that this Logitech G435 is worthy to be highlighted in this list. It's one of the best bang for your buck kind of headphone and it comes with a lot of unconventional features, too.
This is one of the most environmental-friendly designs ever as the packaging is tiny and made out of recyclable materials, and the design of the headphone is also clean yet refreshing. That headband size adjustment rail is on the earcups themselves, making it a very clean design and it won't catch on my hair if I try to adjust the headband while I'm wearing it.
All of this refreshing design, and yet the price is at a very affordable RM299 only. John is the one who tested the Logitech G435 and we both share the same sentiment too – as a full package at the price, Logitech did a fantastic job with the G435.
By the way, it's also wireless. ?
And hey – even the Logitech G335 that I've tested comes with fantastic value and environmentally-friendly packaging. It shares a lot of similarities with the Logitech G435 in terms of design, too.
It seems like Logitech is going through a renaissance of some sort as they're releasing new peripherals that have a completely different design and with seriously good performance and quality. For example, the Logitech G Pro Superlight mouse and also the super colorful POP Keys keyboard.
Personally, for me, I still want to try a vertical mouse and see if it's worth the money or not. I know Logitech has the MX Vertical, but I'm unsure if they're going to have a new one soon since the current design is… rather dated.
GMMK Pro
John loves this keyboard. In his review, he stated that the GMMK Pro has a fantastic build quality with magnificent features and whatnot – but he also criticized that the "GOAT stabilizers" aren't exactly GOAT-worthy. I tried it and yes, the stabilizers are sticky.
However, since the GMMK Pro is meant for you to tinker with, you can perform some modifications and make the GMMK Pro suit your personal taste.
---
What's your best investments of the year?
Share with us your most worthwhile purchase of the year and we can start a discussion together!