Mobile photography has come a long way from an optional feature on the phone, which could be just for fun, to a fully recognized form of contemporary art. The best pictures taken on the phone are selected at international competitions and even exhibited in museums. Of course, the image is first processed and brought to perfection. You can learn about the best
PC photo editors
on Skylum's blog.
In this article, we will present the smartphone models that have the most successful solutions for shooting photo and video content, and compile the top options with the best camera in 2023.
How To Choose the Best Option?
When it comes to smartphones, the camera is often one of the most important features for many people. Whether you're a professional photographer or just like to capture everyday moments, having a good camera on your phone can make a big difference. Of course, a lot can be fixed in post-processing by using the best
photo editors for PC
, but there's no need to complicate things. In the following list, we'll provide you with some tips for choosing a smartphone with the best camera.
Examine the camera specifications of the phone you are interested in. Pay attention to features such as the number of megapixels, aperture size, and lens quality. These will give you an idea of how well the camera can perform.
Before you buy a device, look at examples of photos taken with its camera. This will give you an idea of how well the camera works in different lighting conditions and with different types of subjects. However, try to find examples from real users, not just software pictures on the official site.
Consider optical image stabilization: OIS helps reduce blur caused by handshake. This is especially important if you like to take pictures in low light.
The software that the camera uses can make a big difference in the quality of your photos. Look for phones with advanced features like manual controls, RAW support, and the ability to shoot in different modes like panorama or HDR.
Consider the front camera: If you like to take selfies or video chat, look for a phone with a high-quality front-facing camera.
If possible, test the camera before making a purchase. This will give you a chance to see how well it works and how easy it is to use.
By following these simple tips, you will find the most suitable model. Of course, many users still use the best photo editors for PC to perfect their pictures. But remember, the better the initial image, the easier it is to process later. 
Top 5 Models With the Best Camera
Still in doubt about which model to choose? Then this top of smartphones is for you!
1. Xiaomi 13 Pro
It is a premium model of a popular Chinese brand. The device was created in close cooperation with the German company Leica, a world-renowned manufacturer of photographic equipment. The capabilities of the three sensors in the main camera module are multiplied by the power of the top Qualcomm Snapdragon 8 Gen 2 chipset, so the shots are simply amazing. Xiaomi 13 Pro can be considered a smartphone with one of the best cameras of 2023.
2. Samsung Galaxy S23
The best devices of the Galaxy line can rightly be called the flagship not only of the Korean manufacturer Samsung but also in general the entire Android platform. The main camera S23 consists of three sensors with a high resolution of 50+12+10 megapixels. They allow you to create portraits, landscapes, and macro photos without distortion with natural color reproduction even in low light conditions. You can use Luminar Neo, which is one of the best photo editors for desktop computers to process pictures with filters, giving them an artistic look and removing imperfections.
3. Samsung Galaxy S22 Ultra
Almost everything written about the previous model in this top also applies to the Samsung Galaxy S22 Ultra. The flagship devices provide the user with a performance reserve for years to come, so last year's Samsung Galaxy S22 Ultra is never outdated, and the pictures it takes are excellent. Four main cameras (up to 108 megapixels) and one front camera (40 megapixels) work off their price to the full.
4. OPPO A17
This is the perfect device for making mobile photography your main hobby. It doesn't cost too much, but it has a very good dual camera with a 50MP resolution of the main module. The camera app has all the basic modes with which you can experiment a lot. Among them, you can find portrait and landscape photography, as well as night mode. There are many filters and other tools for processing frames. Use your smartphone memory to store your photo masterpieces. If it gets full, the space can be expanded with a microSD card.
5. POCO X5 Pro
The device X5 Pro of the Chinese company Xiaomi under its own sub-brand POCO boasts a universal triple camera. It provides high-quality images. The matrix of the main sensor has a resolution of 108 megapixels, one of the largest on the market in its class. The sensor includes a 9-pixel-to-1 grouping technology, which helps take detailed photos even when shooting in the dark.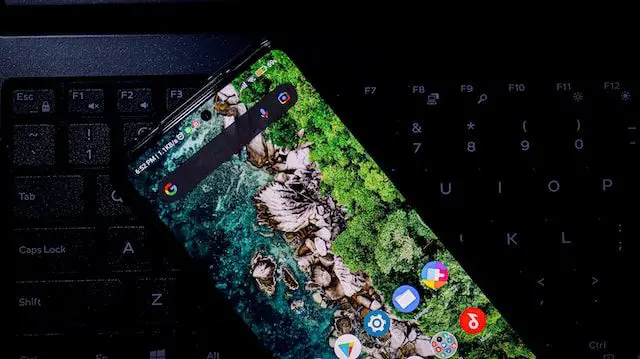 Conclusion
Photography has long been an integral part of our daily lives. A good device will help you capture all meaningful moments, and post-processing will make your pictures even better. Which is the best photo editor for PC? We recommend you Luminar Neo. Its unique AI tools will help you create real masterpieces!
We hope that our top will help you make the right choice. Good luck!