Simplify Your Backlink Management: Effective Tools and Techniques to Try
While the sheer number of backlinks was enough to outdo your competitor previously, search engines today have gotten smarter. For that reason, it is important that you examine the quality of your links. Although creating links is often a straightforward task, backlinks management is a whole different process altogether.
So why is it essential to manage your backlinks? Are there any special skills, tools, or techniques that can make the process easier and more efficient? You can check out a detailed guide here: https://linkchecker.pro/blog/backlinks-management-all-you-need-to-know, and in this article, we will help you get started on how to manage your backlinks.
Why Should You Manage Backlinks?
It goes without saying that accumulating good-quality backlinks is necessary if you want your website to rank well on the search engine. However, as you will soon come to realize, your work as a marketer doesn't stop at building and maintaining good quality links only. It is possible that things could go sour down the line, affecting the performance of your website.
Keep in mind that if your backlinks are compromised, your ranking will also be impacted. For this reason, it is important to make sure that you effectively manage your backlink profile. Some of the most common reasons why backlink management should be pursued effectively are the following:
avoiding Google penalties;
removing bad links on your website, ensuring you are not removed from an index due to a bad or broken link;
maintaining a good backlink profile.
That said, managing thousands of tags on your site is a huge task. For that reason, here are some useful tips and techniques for managing backlinks.
Prioritize Your Link-Building Campaign
Backlinks management begins by optimizing your link-building campaigns. This should be the first step in your management process. The advantage of optimizing this first step is to ensure you build a proper link profile.
A good link campaign will go a long way to help reduce the tasks of removing bad tags, which is often tedious, especially when you have thousands of links. The right way to approach this process is to use acceptable link-building strategies to ensure that your links remain relevant for longer. What's more, such an approach will also help prevent and minimize the chances of getting penalized by Google.
Making sure that any new tags on your site are of value and also relevant will greatly reduce your backlink management tasks. By taking this first step as a preemptive link-building strategy, you will be well on your way to building a good link profile.
Check the Spam Score of Links
The next order of business when it comes to how to manage your backlinks is to protect the inbound links. You can do this by checking whether your existing tags are spammy or not. You will need to use a monitoring tool that processes a metric from Google crawlers. The spam score is often a good indication of how authentic and reliable a particular website is.
Part of managing your backlinks is to ensure that you avoid backlinks from spammy websites. However, the big question is, what constitutes a spammy website? A spammy link may come from a low-authority website, a large site with only a few links, a blog post with spammy comments, or even a site that accepts low-quality guest posts.
That said, a low spam score will not affect your website negatively. The sweet spot is below 30% just to make sure that your website doesn't get flagged by Google.
Reclaim Lost Backlinks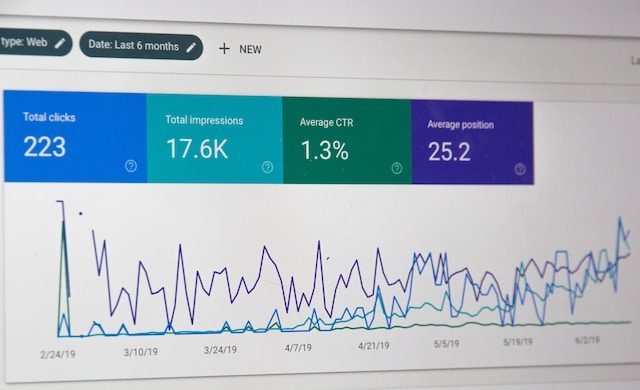 Another necessary task for backlinks management is to monitor and also get back the lost tags. It is common to lose backlinks because of a few reasons. First, the webmaster might decide to pull down your link for various reasons or, sometimes, it is possible that the referring page can become an error 404 page. Either way, regardless of the reason, one thing that is for sure is that you will never get a warning before losing a link.
Thus, it is important to monitor the links on your site to make sure that they are still active. In the event that you get a broken or lost link, the best course of action is to recover the lost link. Also, consider using SEO tools that will give you an instant notification when you lose or gain a backlink. This allows you to act accordingly depending on the situation.
If you lose a link, you should try to reclaim it before your competition beats you to it. On the other hand, if you gain new links, check whether they are from spammy websites. When monitoring your tags, another thing you need to pay attention to is link velocity. This metric indicates just how fast you are accumulating new links on your pages. If the process is too fast, your site might be flagged by Google bots, and if it's too slow, your competition might fly right ahead of you.
Perform Competitor Backlink Analysis
Assessing and analyzing your competitor's backlinks is also another necessary process of backlink management you ought not to skip. Doing this will help you get some insight into the strategies employed by your competition and choose how to manage your backlinks.
The best way of keeping tabs on what your competition is doing is by setting Google alerts that will give you live notifications should any new link-building opportunities show up. A batch analysis is the right tool for this type of data.
Assess the Impact of Links on Your Site
By now, you know that the quality of the backlinks on your site is king. That said, it is important to mention that not all good links contribute positively to the growth of your website. You will need to use an SEO tool that measures the quality of the existing links on your site.
Keep in mind that your current link quality will definitely affect your website's visibility on the search engine. Such tools will give you great insight into which tags are contributing positively and which ones are dead weight. In order to build a good backlink profile, it is necessary for you to remove any backlink with a low score according to the SEO tool analysis.
Conclusion
In order to stay ahead of your competition and always be up to date with the performance of your website, you need to know how to manage backlinks. You will not only avoid Google penalties but also take action on any emerging threat to the general performance of your website.
https://unsplash.com/photos/hpjSkU2UYSU
https://unsplash.com/photos/shr_Xn8S8QU