TEAMGROUP has released the new PRO+ MicroSDXC UHS-I U3 A2 V30 memory card, which comes with a storage capacity of up to 1TB and is compatible with a wide array of mobile devices and cameras.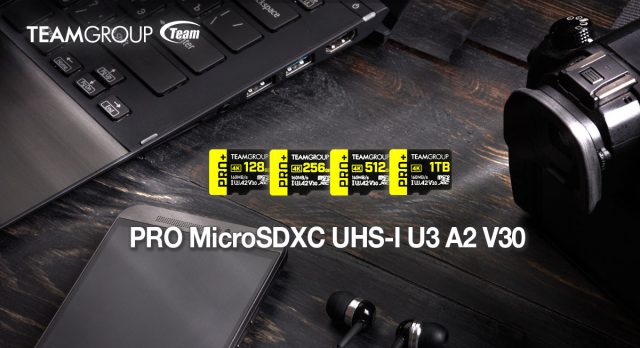 The new PRO+ MicroSDXC UHS-I U3 A2 V30 boasts a quick read and write speed of up to 160MB/s and 110MB/s respectively to provide photographers and professionals with high reliability and stable performance. As shown on the card, it is rated at UHS Speed Class 3, Video Speed Class V30, as well as A2 Application Performance Class.
In addition, the memory card has undergone extensive testing to ensure it's waterproof, dustproof, shockproof, anti-static, anti-X-ray, and extreme temperature-resistant. Aside from that, it is also manufactured with eco-friendly printing technology and ink, which decreases its carbon footprint and contributes to a greener world.
For more information on the memory card, head over to the link below:
https://www.teamgroupinc.com/en/product/pro-u3-a2-v30-card