TEAMGROUP has recently presented its new product technology concept 'Evolving Invincibility' at its Digital Expo. Let's take a look at what was brought to the table.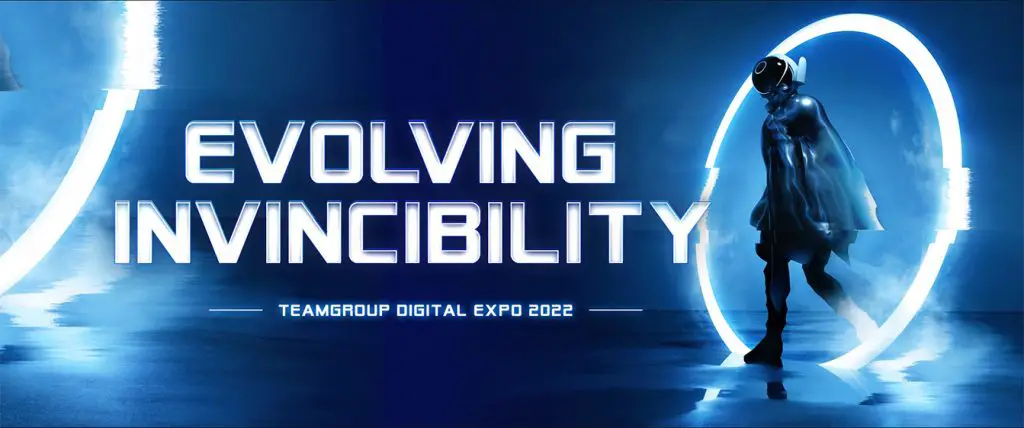 New Products
The official TEAMGROUP 2022 Keynote highlights the brand's 25 years of R&D and manufacturing expertise. The video also demonstrates its new products such as the DDR5 memory kits with frequencies up to 6400MHz, PCIe Gen 5 SSD up to 4TB capacity with read/write speeds at 13,000 and 12,000MB/s respectively, as well as the advancement of its AIO Dual Liquid Cooler.
Official Music Video
TEAMGROUP's marketing team has created exclusive original music for the T-FORCE Gaming Spirit – Invincible TEAM (Official Music Video). It showcases T-FORCE products' gaming performance and also expresses the brand's commitment to becoming gamers' finest gaming hardware provider. What a banger though!
Answer Questions and Win Prizes
TEAMGROUP is also holding a giveaway that lasts until 20th July for gamers and its partners around the world. Stand a chance to win the DELTA RGB DDR5 6400MHz 16GBx2 memory kit, SIREN GD360E AIO Liquid Cooler, and other attractive prizes by watching the videos and answering questions.
Visit the following link for more information on the TEAMGROUP Digital Expo 2022.
https://www.teamgroupinc.com/en/events/2022digitalexpo/