TEAMGROUP has just announced a collaboration with ASETEK Designworks to bring the latest T-FORCE SIREN GA360 ARGB All-in-One liquid cooler, featuring an enhanced pump and motors for improved cooling performance.
The new SIREN GA360 is packed with the latest 7th generation ASETEK V2 pump, high-efficiency motors, and smart control PWM technology, enabling accurate real-time adjustment of water block motor and fan speeds based on CPU temperatures to ensure optimal cooling.
Moreover, the upgraded pump motor delivers a higher flow rate and lower impedance, which also means better cooling while also minimizing power consumption.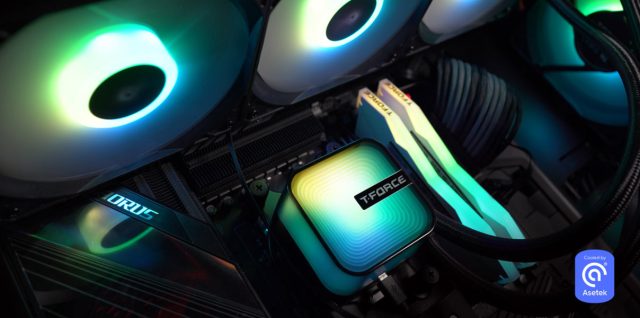 When it comes to aesthetics, the cooler adopts an aurora-style ARGB water block head and fan that is compatible with various lighting control software by leading motherboard manufacturers, allowing users to fully personalize the lighting effects to their preferences.
Not only that, but the SIREN GA360 also accommodates a diverse selection of Intel and AMD motherboard platforms which includes the latest generation of Intel LGA 1700 and AMD AMR sockets, so users can easily install it into their system.
Availability
While no pricing info has been provided yet, the AIO liquid cooler will be arriving sometime in July on Amazon for customers in North America.
Here's a link for more details on the T-FORCE SIREN GA360 ARGB:
https://www.teamgroupinc.com/en/product/siren-ga360-argb-aio-cooler