Smartphone are now a necessity in life. It is also accessible to almost everybody and we all take numerous photos and videos to capture life every day. The storage in our smartphones won't grow and yet Google Photos has canceled its free unlimited space. People are consequently frustrated as they either have to start paying to use Google Photos, or find other photo management services.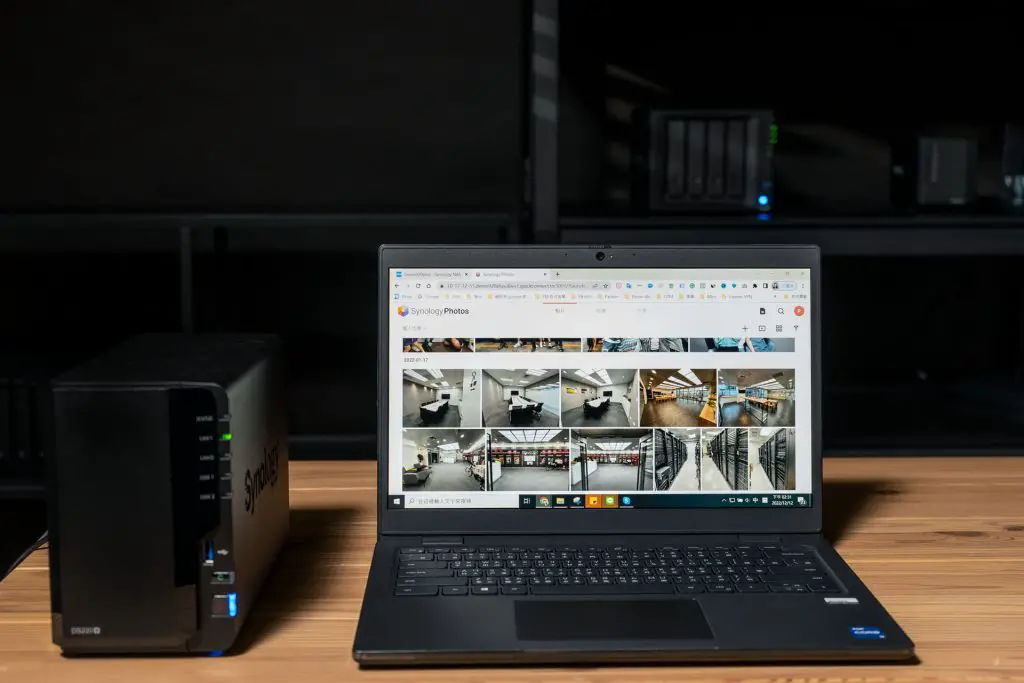 Introducing, the Synology NAS. With each Synology NAS, we can use the Synology Photos app to create our own private cloud storage. It is designed for either home or business users who own a large amount of photos and videos, and value data privacy. Synology Photos is highly efficient, cost-effective, and easy to manage.
A summary of the important points
To better understand the differences between services like Google Photos versus the self-hosted solution like Synology Photos, we created this table for you. What are the advantages of Synology Photos over Google Photos? Let us look at the below differences:
Synology Photos
Google Photos
Privacy
Build your own private data center through private cloud, and obtain 100% data ownership. Synology does not have access to the user's data.
The public cloud is operated on cloud servers. This means the users' data could be read and save, or even review your uploaded photos to improve the algorithm.
Performance
The uploading performance is technically unlimited. Backup during your sleep is allowed upon setup, and over 20,000 photos can be backed up during nighttime. Handling a large number of photos will no longer be an issue. The browsing experience is more stable and enhanced by having the process run in the same network (LAN).
Storing and accessing your photos on public cloud, the browsing experience is totally determined by your internet speed and budget.
Cost
Only pay for one-time hardware upfront cost. There is no subscription fee and no distracting ads. Customized storage allocate based on users' need is also allowed.
Subscription service for 2TB storage that costs over RM 429.99 per year.

No customization is allowed and the storage is limited up to 2TB.

The price and photo-storage policy may change over time and customers have no control over it.

Smart Album
Currently, people, location, and tag albums are supported. Smarter album will be launched in 2023.
People, location, event, pets and other smart albums are supported.
Editing
Simple rotation function is available.
More in-depth editing tool is available.
Management/search
From the users' perspective, diverse viewing methods are provided. For example, users can choose to view chronologically or in file mode are available. In addition, powerful metadata filters, drill down by camera, lens, location, faces and more, in different usage scenario to accommodate professional needs.
Only chronological view is available. Users generally search with their memory, which often cause frustration of not being able to find the photo they need.
Maintenance cost
Maintenance is done by users. However, the failure rate of NAS is very low. Even when problem occurs, a 3-5 years warranty is provided based on the model. A thorough online technical support is available on the official website.
Maintenance is handled by Google, no additional maintenance is required from the users. However, when the third-party service is affected due to an inevitable event, which further leads to service downtime or maintenance, users have no choice but to wait. All usage would be interrupted.
Large screen experience
Supported Apple TV and Android TV. The operation interface is easy and intuitive. Users from age 8 to 80 can get hands-on easily.
Only through Chromecast is available.
According to the table, it can be concluded that Google Photo could be more suitable for users when there were less amount of photos to be stored and more editing functions were demanded when the affordability of the continuous subscription fee is not much of an issue.
On the other hand, if the users commonly find the storage to be insufficient as large amount of photos need to be managed; or when the data to be stored is important and sensitive business information, which makes privacy a priority for the photo management application, then Synology Photos will be the right choice. Furthermore, you can also add more users into the Synology NAS, so you can actually share the cost of that Synology NAS between a few people – family and friends included.
Synology Photos also allows full data ownership and is accessible across multiple different devices. Ranging from your computer web browser, mobile device – both smartphone and tablet apps for iOS and Android included, and they even have a TV application too. Synology Photos will continue focusing on design and features, and bring the best solution for users to store their precious memories.
We have also done a more in-depth review of the Synology Photos app, and I found out that they also offer a few more unique features like the shared photo album that allows collaboration between a few different friends and family members to contribute. Imagine that you've just returned from a vacation and you can pool everyone's photos and videos together into a single folder inside the Synology NAS.
Review – Synology Photos: Privacy-focused, easy to use, and featureful
Where to buy?