Data privacy is something that I think many people need to focus on – especially since news about big multinational companies having data breaches is happening daily nowadays. And we also take data privacy seriously – especially pictures. We all store pictures of people (especially minors) and pets. Some of us even take pictures to make money. Having backups of these images and protecting them against ransomware or even data breaches is essential.
So, since we have a Synology DiskStation DS920+ NAS with us, I want to take a look at how I can self-host my own private photo server, host it online so that I can access it from anywhere in the world, and also be able to share it with specific people for a limited time. Here's how I set it up and my experience using the Synology Photos app.
Keep in mind that the Synology Photos app is available for free for all Synology NAS owners. You can also share your Synology NAS with other people so they can use your NAS as well. More on that later.
Setting up
There are a few things that we need to do before we begin. Firstly, we have to heat into the Synology DiskStation Manager (DSM) and install the Synology Photos app from the Package Center. Once we have done that, we can launch the app and we are greeted with a simple welcome screen with a quick tour on some of the settings that we can enable.
There is an option to enable facial recognition which I think is a must-have. It can recognize people's faces and group them into specific folders so that you can easily sift through hundreds and thousands of images with that specific person's face in it – but this option will only be available for us to configure in the Synology Photos website.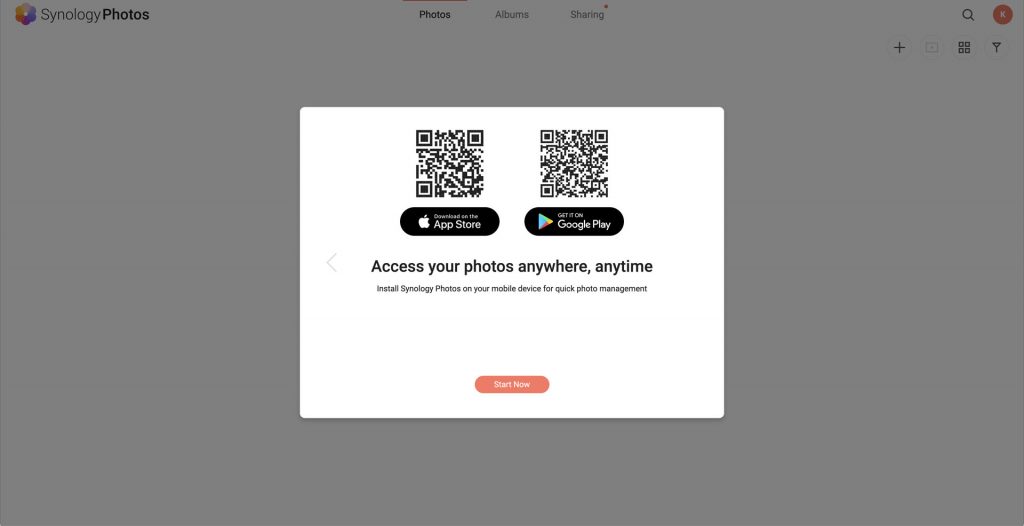 As for the phone app, you can just download it for free from either the Google Play Store or the Apple App Store and login like how you do on other Synology apps. It's very straightforward.
Once logged in, we are presented with the option of how the photos should be backed up. The settings menu here is pretty straightforward and helpful at the same time. These are the settings that I use because I have a few thousand images in my phone and backing all of them up will take quite some time.
Uploading and organizing the images
Honestly, since we set it up to automatically backup when the device is charging – I don't know have to do anything, really. I just use my phone like how I always do and all of my pictures just automatically get backed up to my Synology NAS. It's that simple.
We can also do a few things with these uploaded images – either download them or tag those images with custom labels or rank them. The last one is particularly important maybe for photographers who want to sell wallpapers and whatnot.
By the way, Synology Photos also backs up all the photos in full resolution. If you take your pictures in RAW format, then it can backup those RAW format pictures too.
There is also an option to share individual images as well. A custom link will be generated and you can just send that link to your friends and/or family and they can access that particular image. Works for entire photo folders as well.
Most importantly though, there are a few ways to view the uploaded images. They can be grouped by year, month, day, or folder.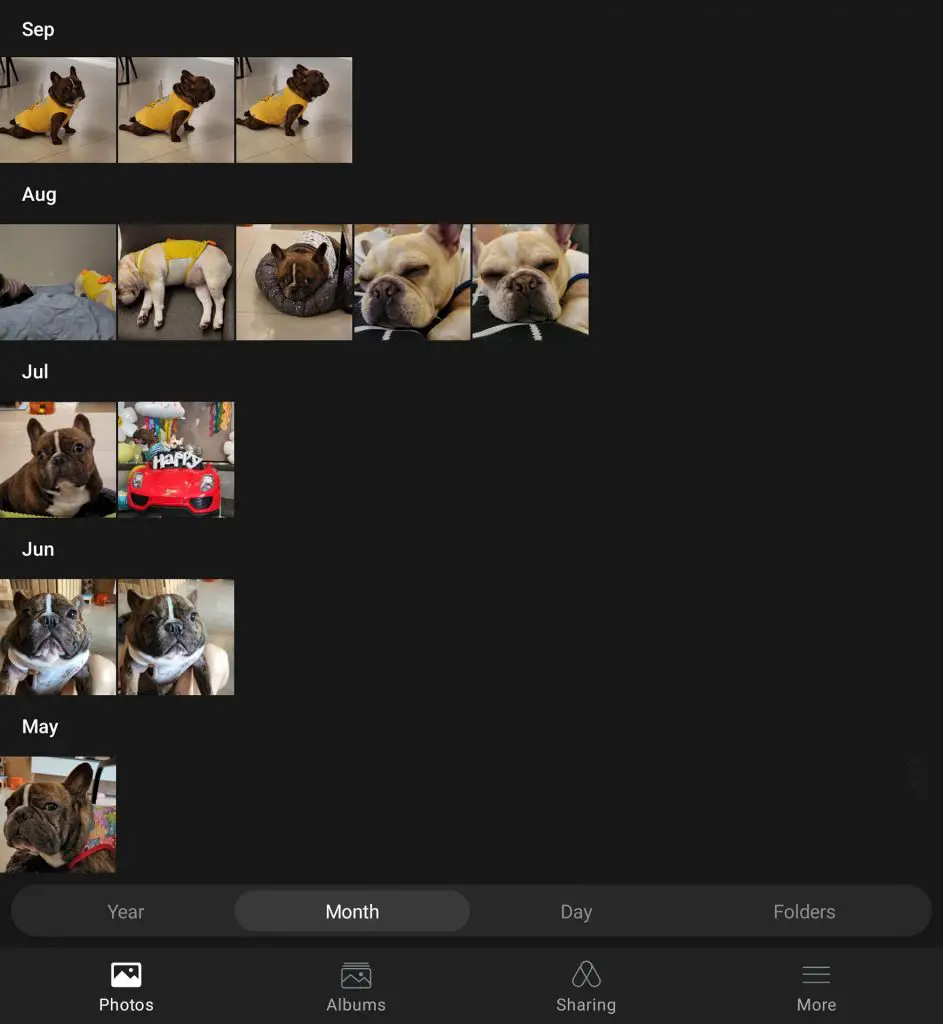 There is also the option to sort images based on people's faces in those pictures (since we enabled the option earlier) and don't worry if the image recognition detected the same person's face as two separate people – we can group them up easily via the app or via the website. It will take some time for the pictures for those pictures to get the faces detected – so be patient.
If your images have EXIF data with a location tag, then it can be grouped and viewed based on the location of the image taken too. I personally do not enable location tags since it is a risk that I might accidentally dox myself.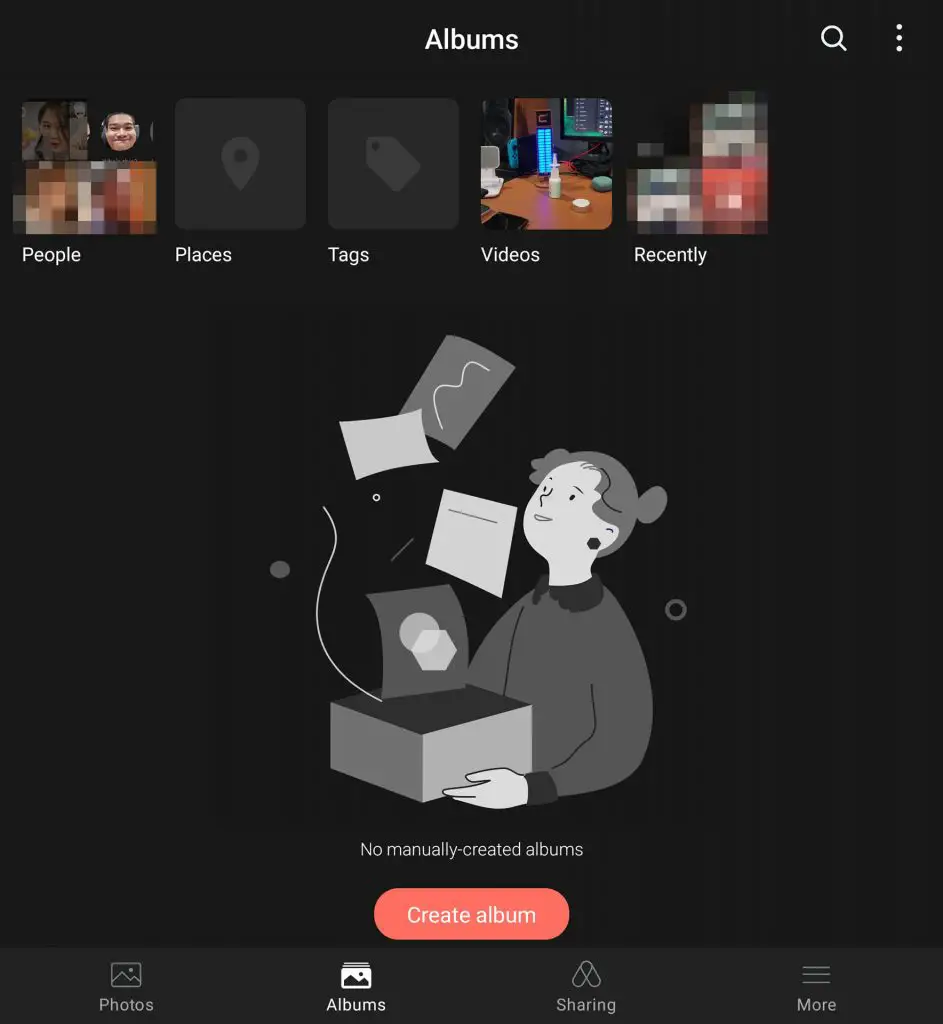 Accessing the pictures
I can even neglect the default Gallery/Photos app on my phone too, actually. Since everything is backed up to the Synology NAS, I can just use the Synology Photos app to view all of the photos taken and share them with my friends.
The new Synology Photos app is available for all devices – including Android, iOS, iPadOS, and even both Android TV and Apple TV so that you can view all your photos using the big screen (or a projector).
The options available while sharing the pictures are pretty similar to what we've seen on the Synology Drive app that we have explored previously. The link expiration option is exceptionally important here so that the link wouldn't get accessed by other third-party in case the link was somehow "leaked" to others.
Also, you can use either the app or the website to access Synology Photos and look at all the pictures that was backed up. By the way, even if the app itself is called Synology Photos, it also creates backups of videos as well.
Collaborative photo album
There is one special feature here – and that is called "photo request". Technically, it gives you permission to upload photos into that album as well. Just imagine a bunch of people going out and travel and they all took a bunch of travel pics. You can use this feature to pool all the pictures into one big album to share across all the participants.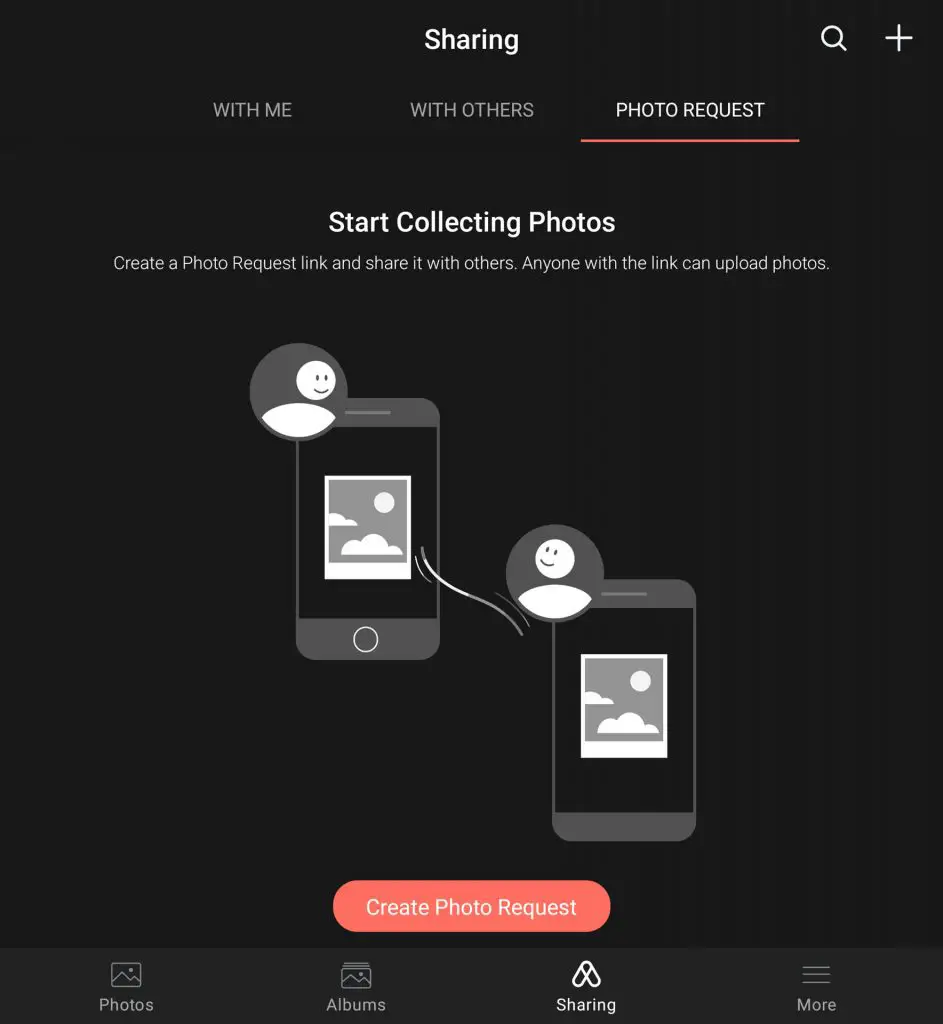 I mean, it's a very handy feature to have – much better than uploading to any social media and have the picture's EXIF data removed, then degraded quality to the point where it's like half of the resolution of its original image.
It's meant to be the unsung hero
Once you get everything set up, the Synology Photos app will just run in the background on your phone. It's not meant to be at the forefront. You don't have to launch the app every day to make sure it is running. It's an app that runs in the background that does its thing for you without getting in your way. When tragedy strikes, the Synology Photos app should have already created a 1:1 backup of your entire camera roll.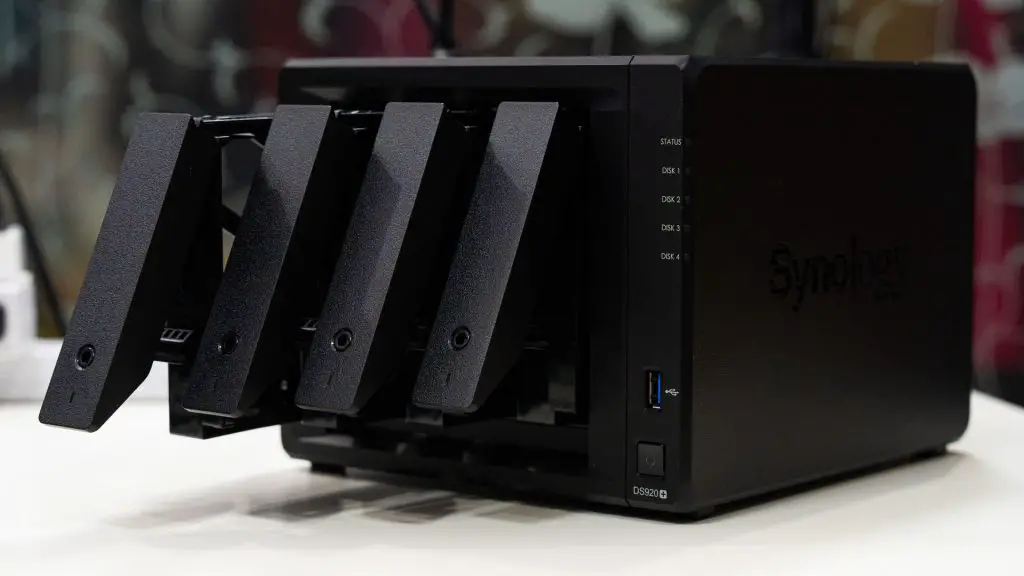 It's an app that many of us will just set it up and forget about it. Then, the app goes underappreciated but we will come to appreciate its magnificence when we eventually need it.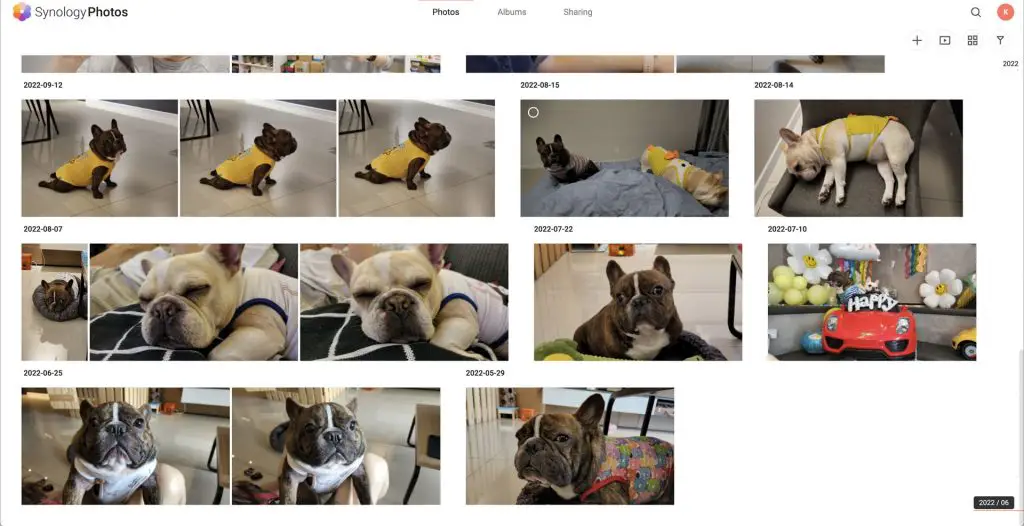 Conclusion
This Synology Photos app work with any Synology NAS, by the way. Synology has many different NAS for us to choose from – and they scale according to however many bays you need. Of course, the Synology NAS can do more than just host your files – certain higher-end variants can even host your own website or applications as well.
We are using the Synology DiskStation DS920+ in this article. You can check out our review of it here.