Quakecon has been a big event with things like Quake 2 Remastered making its grand debut and capturing everybody's attention as "one of the best 10 bucks you can spend in 2023". But it is not just about that, as the upcoming AAA title Starfield's partner AMD revealed some exclusive parts covered in the game's aesthetics.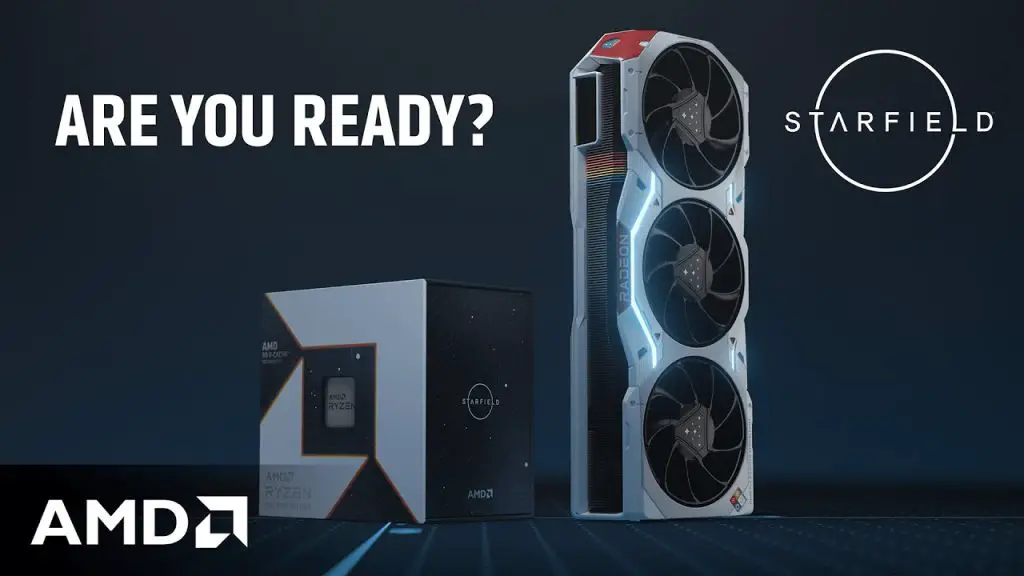 Ready to power your rig to bring you the best intergalactic experience, Team Red will be offering the Ryzen 7 7800X3D CPU and Radeon RX 7900 XTX GPU but only in 500 units each, worldwide.
That means only at most 1,000 people will own either one of the parts (and even less if they somehow got hold of the combo) but rest assured that this is not really a pay-to-win thing officially as they will be given away in some way.
All we currently know is that giveaways will be hosted on social pages but the "When" and "How" are not yet announced.
Catch the full view of both the CPU and GPU via the video down below.