The MSI Raider GE76 Deluxe Edition is the flagship gaming laptop by MSI that packs the latest 12th Gen Intel Core i9 processor and NVIDIA GeForce RTX 3080 Ti laptop GPU. Let's find out if this top-of-the-line gaming laptop is worth RM20,999.
Full Spec
Intel® Core™ i9-12900HK Processor

64GB 

(32GB*2) DDR5 4800MHz RAM

2TB NVMe PCIe Gen4x4 SSD

NVIDIA® GeForce RTX3080Ti, GDDR6

16GB

17.3″ UHD (3840*2160), 120Hz 100% Adobe

Windows 11 Professional

2 Year MSI Warranty
Design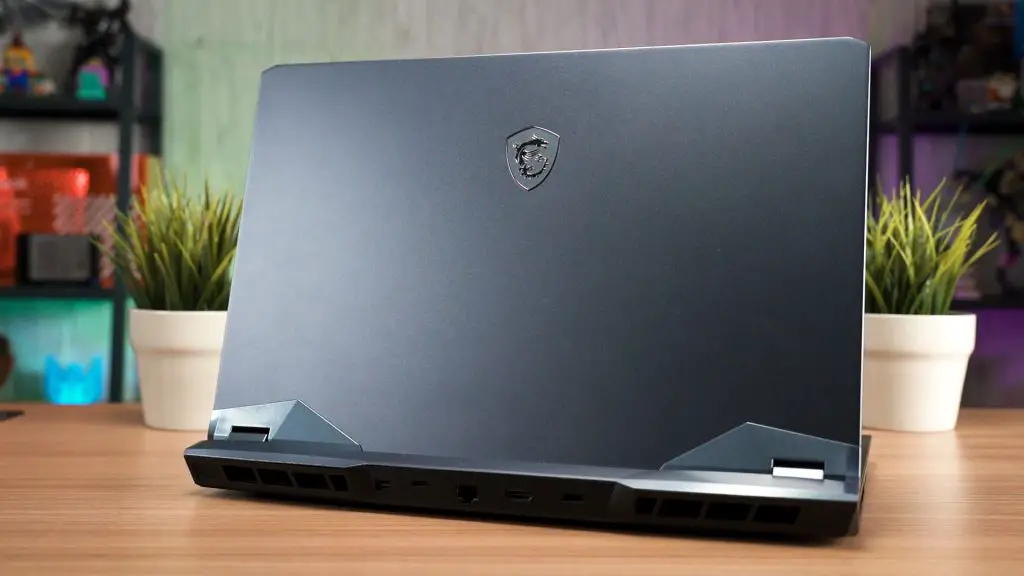 The GE76 design has been around ever since it first appears on the GE66 which was announced back in CES 2020. The design is subsequently passed on to the GE76 in the year 2021.
The most prominent characteristic is the front light bar that made sure you got enough RGB lighting throughout your gaming session.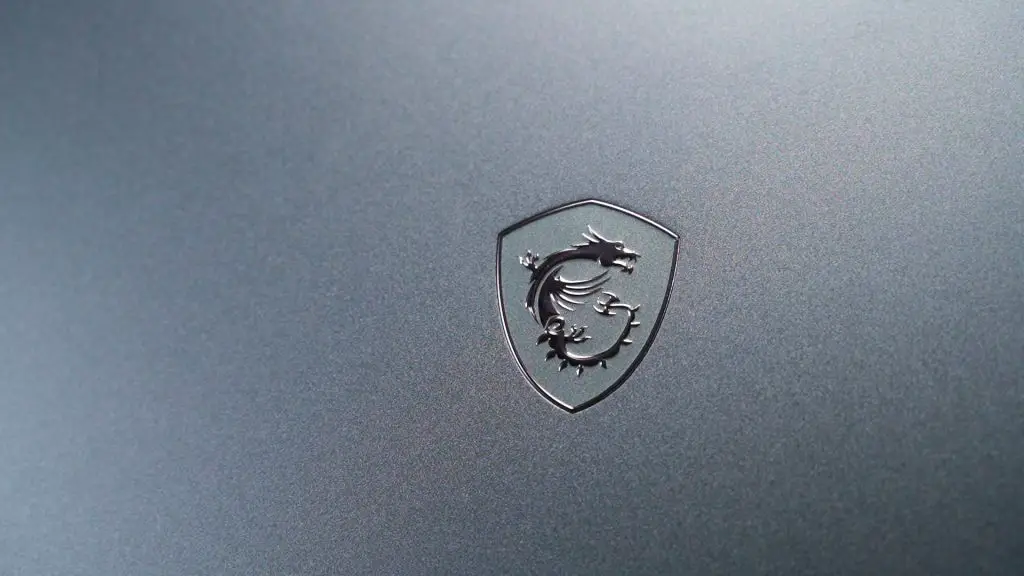 While the front is decked out with disco lights, surprisingly, the back of the laptop has a clean design with an embossed MSI Dragon logo.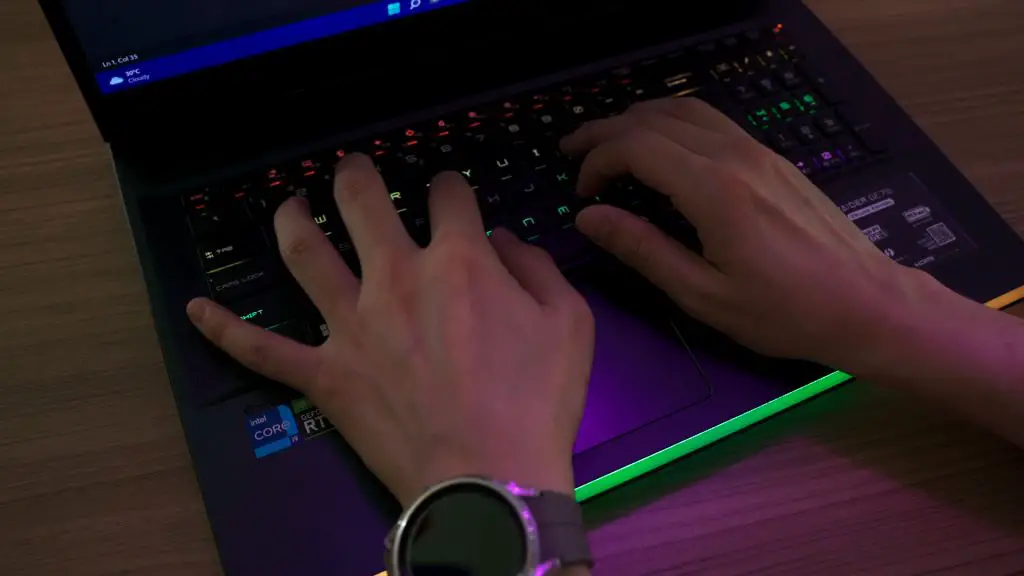 The keyboard is made by SteelSeries and it is comfortable to type on. Due to the bigger footprint of a 17.3-inch laptop, you're getting a full-size arrow cluster as well as the number pad zone. The keys are RGB backlit and can be customised in the SteelSeries GG software. Speaking of which, the Deluxe edition also comes with an MSI M99 gaming mouse and MSI H991 gaming headset.
Display
The 17.3-inch IPS screen has a 4K 3840 x 2160 resolution. At 120Hz refresh rate, this is one of the highest-end displays you can get for a laptop for now.
The colours are bright and vibrant with an sRGB coverage of 93% which is acceptable since it has a low delta-e value. Most importantly, at 200% Windows scaling, the text and images look crisp and sharp.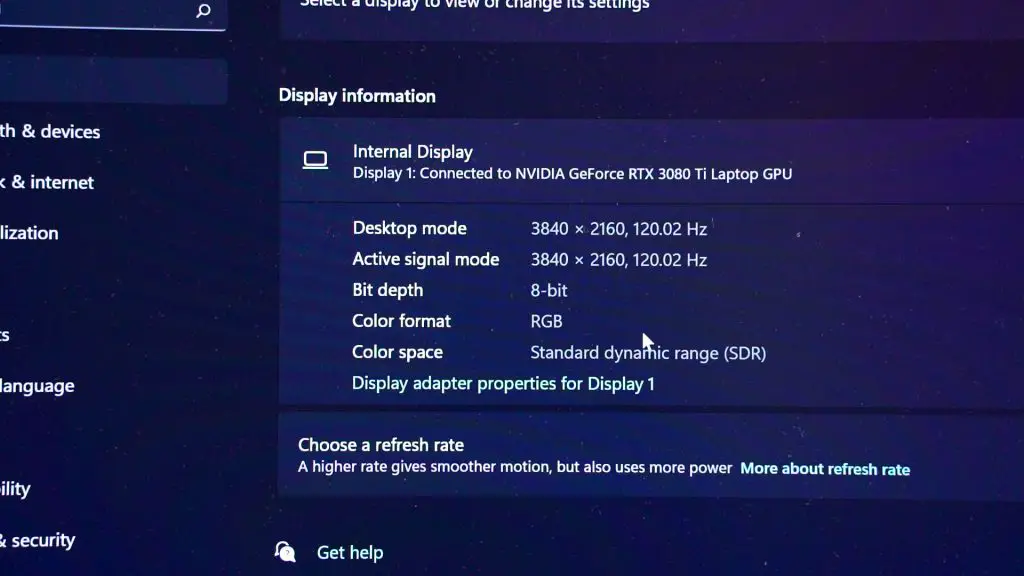 Even though 120Hz is not exactly the fastest out there, keep in mind that this is a 4K panel and that alone is demanding even for the most powerful laptop systems. We will cover more about this in the Performance section. Overall, the screen is excellent for everyday usage as well as entertainment.
IO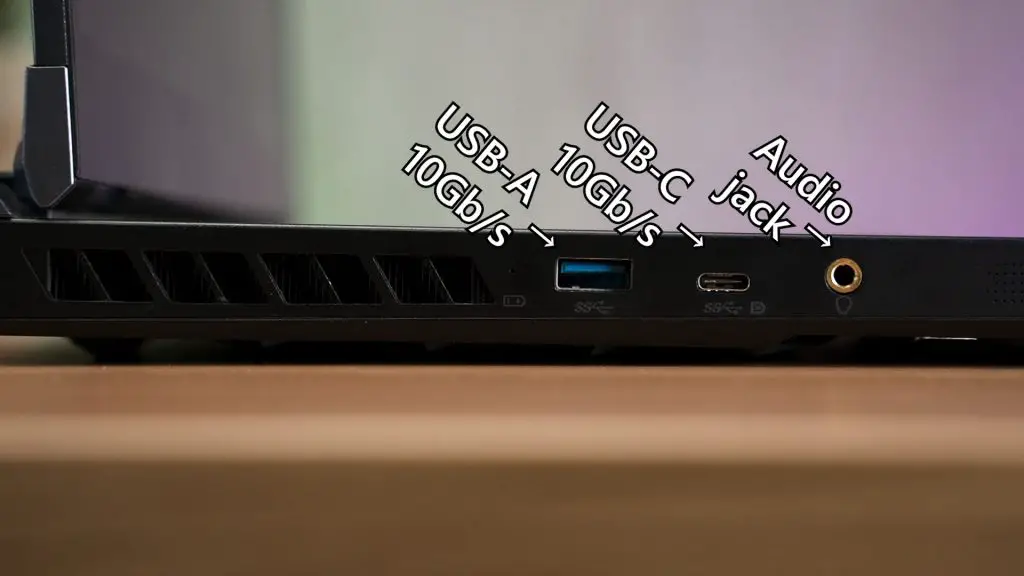 Left:
USB-A 3.2 Gen2

USB-C 3.2 Gen2

3.5mm audio jack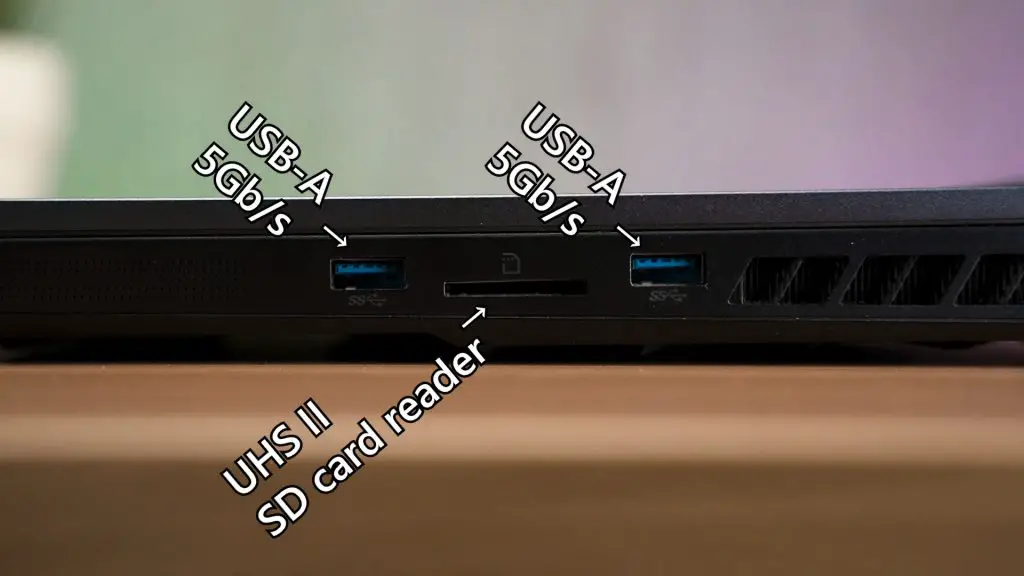 Right
2x USB-A 3.2 Gen1

UHS-II SD card reader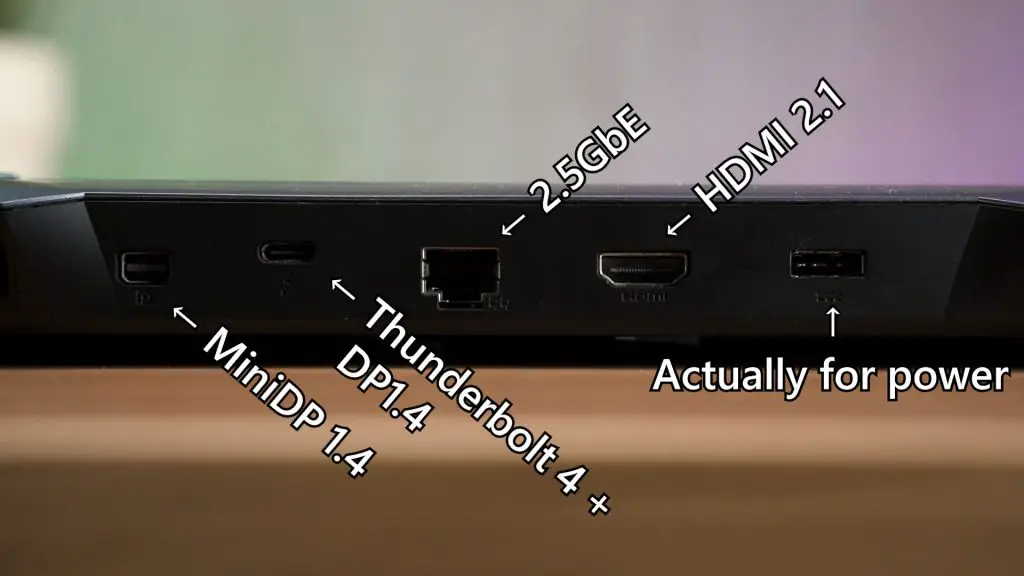 Rear
Mini DisplayPort 1.4

USB-C 3.2 Gen2 (with DP 1.4 & ThunderBolt 4)

2.5Gb Ethernet

HDMI 2.1 8K @ 60Hz / 4K @ 120Hz

Power socket
Performance & Cooling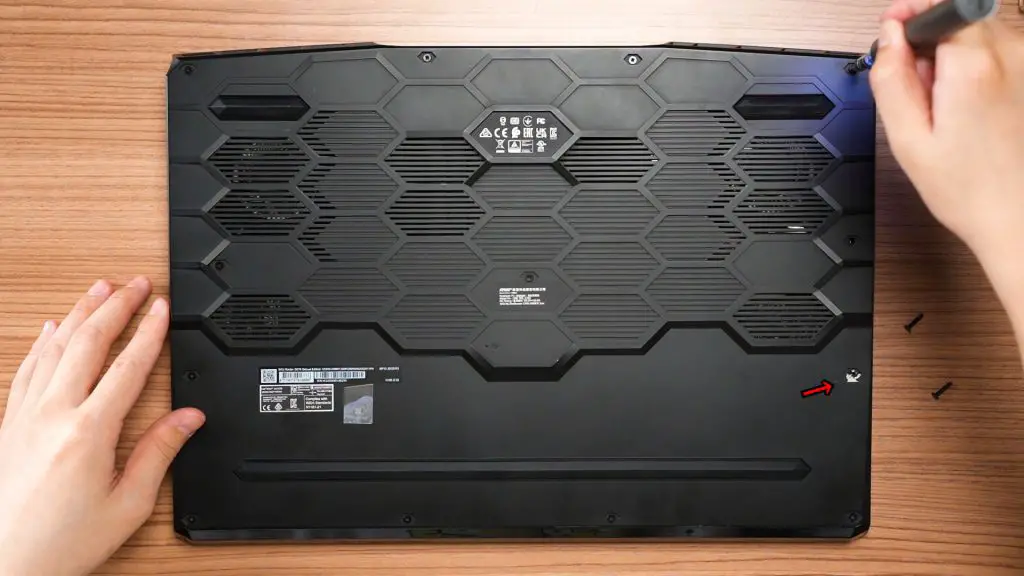 Now let's dive into the performance. For a flagship gaming laptop, the GE76 Deluxe is packed with an Intel Core i9-12900HK processor and NVIDIA GeForce RTX 3080 Ti (175W TGP). It has a mind-blowing 64GB DDR5-4800 RAM and 2TB PCIe 4.0 storage. All the tests are conducted while having the laptop plugged in and turning on the Extreme Performance profile.
We're getting excellent synthetic benchmark scores across the Cinebench R23, PCMark10 and 3DMark. Intel CPUs are particularly excellent at single-core performance which is crucial for some tasks and games that usually will have a spike in processing demand.
Judging from the game performance, we can easily see why a 4K display is overkill for a gaming laptop. Even with the combined power of i9-12900HK and RTX 3080 Ti (175W TGP), we're still struggling to go anywhere near 60fps in Cyberpunk 2077. Sure, some might suggest reducing the graphical setting in order to achieve higher FPS, but isn't that defeating the purpose of having powerful components? We want to achieve both high-quality graphics and high frame rates. Once we switch the render resolution to 1440p, immediately we're getting 60fps smooth frame rates that feel way more enjoyable. That makes me wonder why they don't go with a 1440p display with a 165Hz refresh rate.
Don't get me wrong, the Core i9 and RTX 3080 Ti are a powerful combination, just that I don't think 4K laptop gaming is not fully ready at the moment. Once you take a closer look at the 1440p gaming performance you can see how this laptop excels at all the titles and provides a silky smooth gameplay experience which is impossible to achieve unless you got this higher 175W TGP graphics. Not that I say a 4K screen is a waste of money, but my suggestion is to game at 1440p resolution and use 4K for everything else, such as movies and photo/video editing.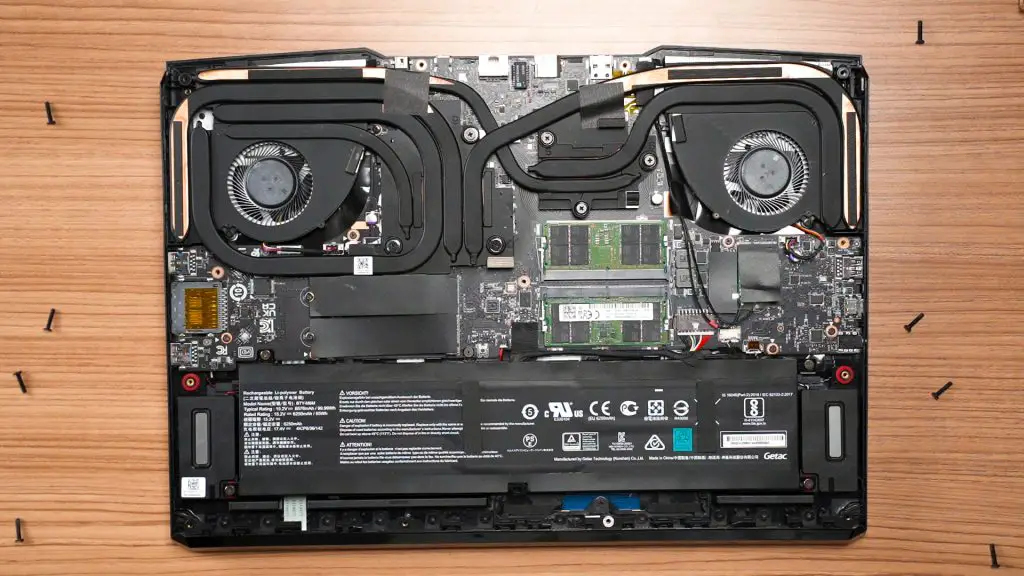 On that side note, MSI has done a great job in the cooling department. During our gaming test sessions, we witness the CPU & GPU temperature usually hovers around the 85~90c range. Take note that this is considered a very good cooling performance as some laptops might reach 100c easily.
As for the upgradability, The GE76 has two SODIMM slots and two PCIe Gen4 x4 M.2 slots. Since we're getting 2x 32GB DDR5-4800 RAM, I don't think you will need to upgrade the RAM unless you want something that is faster than 4800MHz. As for the storage, since the system drive is occupying one of the two M.2 slots, customers are free to upgrade with a second stick M.2 SSD. Just keep in mind that there's a warranty void sticker over the bottom chassis screw, so it is best to get in touch with the authorised shops or the service centre for the upgrade.
Battery Life
For a 17.3-inch high-performance gaming laptop, don't expect this laptop to have great portability as it weighs 2.9KG, excluding the 1.5KG 330W power brick. Then again, MSI has packed a 99.9Wh battery to maximise the usability of the laptop when you're off from the power source. Normal usage will give you roughly 6 hours of usage given if you keep the screen brightness below 50% and set the performance profile to battery-saver mode.
Conclusion
Without a doubt, the MSI Raider GE76 Deluxe Edition is a powerful gaming laptop. As a flagship of the MSI offers, you're getting one of the most powerful CPU and GPU combinations for a laptop. The Intel Core i9-12900HK and NVIDIA GeForce RTX 3080 Ti will shred through the games at 1440p or 1080p if you wanted to get that 120FPS gaming experience. The 4K 120Hz IPS display may not be the fastest of all, but if you're planning to get the laptop for both gaming as well as productivity, then this display should be able to satisfy all your needs in those workloads.
At the official price tag of RM20,999, sure the price is extremely steep and not for the faint-hearted. We all know the diminishing return when it comes to top-of-the-line products. However, if you're looking for that extra bit of performance and have the budget for it. Then you should be happy with the purchase.
Where to buy? (Affiliate links)
Amazon US: https://amzn.to/3hKukjS
Lazada: https://invol.co/clf1pxy
Shopee: https://invl.io/clf1pzp