Modern gaming laptops are getting thinner and lighter thanks to the improvements in the more efficient chip and thermal designs. The ILLEGEAR Prodigy we have with us today fits exactly into this category with its sexy looking chassis. Let's find out what does the laptop has to offer.
This brand new ILLEGEAR Prodigy packs in a lot of horsepower for its compact size and lightweight body. Most importantly, its chassis is designed to let its powerful hardware to breathe sufficiently too.
Specifications
Intel Core i7-9750H (6C/12T)
NVIDIA GeForce GTX 1660 Ti 6GB
16GB DDR4-2666 (single stick)
256GB Samsung PM981 M.2 PCIe NVMe SSD
1TB Seagate Firecuda SSHD
15.6-inch 1080p 144Hz IPS
Video Review
Benchmark Scores
Conclusion
The ILLEGEAR Prodigy's minimalist and sleek chassis design make this a stealthy gaming laptop that fits just right even on an office workspace. That is after you turn off the RGB backlight on the keyboard. In terms of performance, the laptop is doing remarkably well and is able to churn out great frame rates even for triple-A titles. The temperatures, well, the Intel Core i7-8750H & 9750H are not easy to tame, but for gaming, you don't need to worry too much because the CPU processing demand is nothing comparable to video rendering and 3D works.
At the price starting from RM5,199 depending on your configuration on ILLEGEAR store but what will remain constant is definitely the Intel Core i7-9750H CPU and NVIDIA GeForce GTX 1660 Ti GPU. Given that consumers have the ability to customize the RAM, storage and other configurations, users can even order a barebone laptop and then install their choice of components which will lead to more performance per price at the end.
Our review unit here is priced at RM5,499 as it packs 16GB of RAM. Every other thing remained the same as the base configuration. Honestly, this laptop is surprisingly good and shocked everyone in the office. For some reason, ILLEGEAR manages to make a keyboard that is fun to type on, and also the best touchpad on a Windows laptop.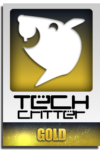 Gallery