Here comes another Vivobook laptop. Actually, this laptop was released a few months ago – but we're only reviewing it now. For this configuration of the laptop that we have – a massive 16-inch screen powered by an AMD Ryzen 5 5600H, 8GB of RAM, and 512GB SSD. With such a low price, my immediate reaction is that this is too good to be true. What's the catch? Well, let's find out.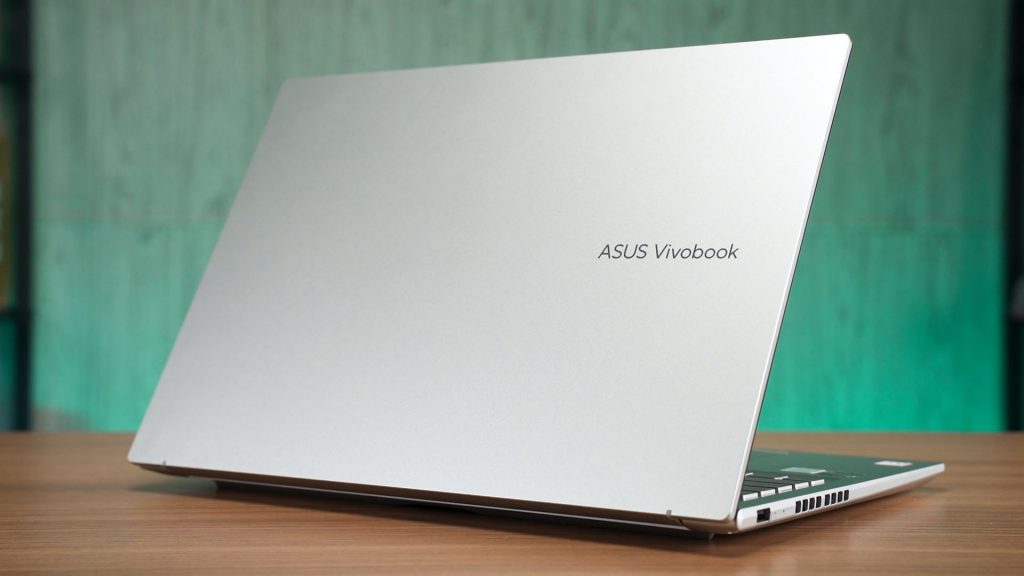 Alright, the design. It looks very similar to the designs of other Vivobooks. It's minimalist. The build quality is also similar, but yeah, I think it's plastic.
Let's open up the laptop and talk about the big highlight of this laptop – the screen size. That 16X means it's a 16-inch screen with a resolution of 1920×1200 pixels with a 16:10 aspect ratio, and 60Hz refresh rate. Unfortunately, the big highlight of this laptop is the catch. It's an IPS LCD screen with an LED backlighting panel and it is here that I think they cut the most cost.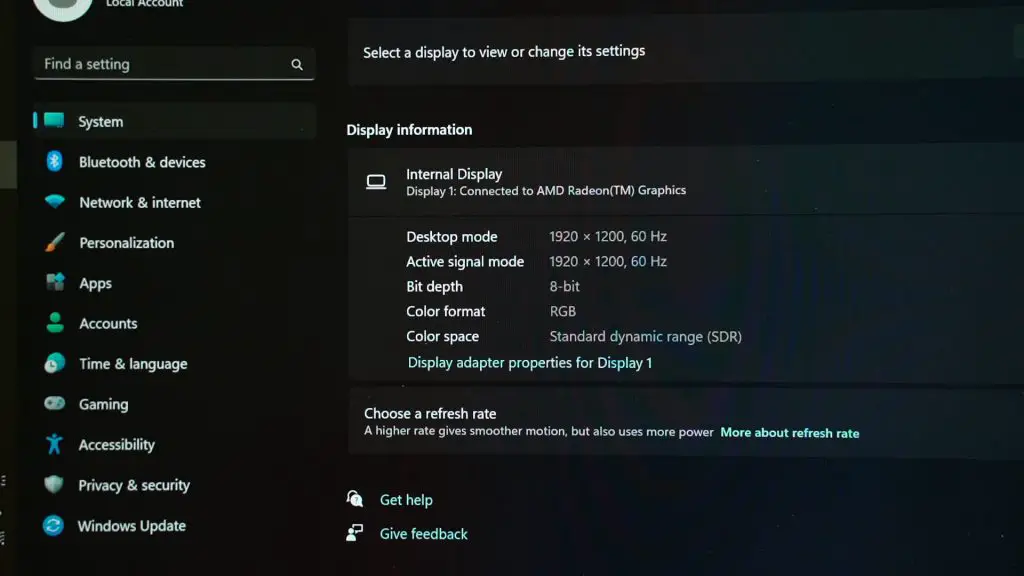 First and foremost, this screen is not bright. The maximum brightness is slightly above 300 nits and that's it. That means you can only use it indoors and you might have problems in an extremely bright office room. Then, color accuracy is also an issue.
Look, it only covers about 50-something% sRGB color gamut and that's all we get. So how does this affect your day-to-day usage? Well, it looks like there is a layer of white on top and everything looks washed out. It's kinda tiring to look at, actually.
And the only small gripe I have is actually the placement of the ports. I do like the selection of ports available here, but the problem is… I felt like they should have been flipped. That single USB-A port is a USB 2.0 port and should be on the right side so that I can just plug in an external mouse there. Now, if I want to copy stuff using the high-speed ports, I'll have to be mindful of the external mouse positioning.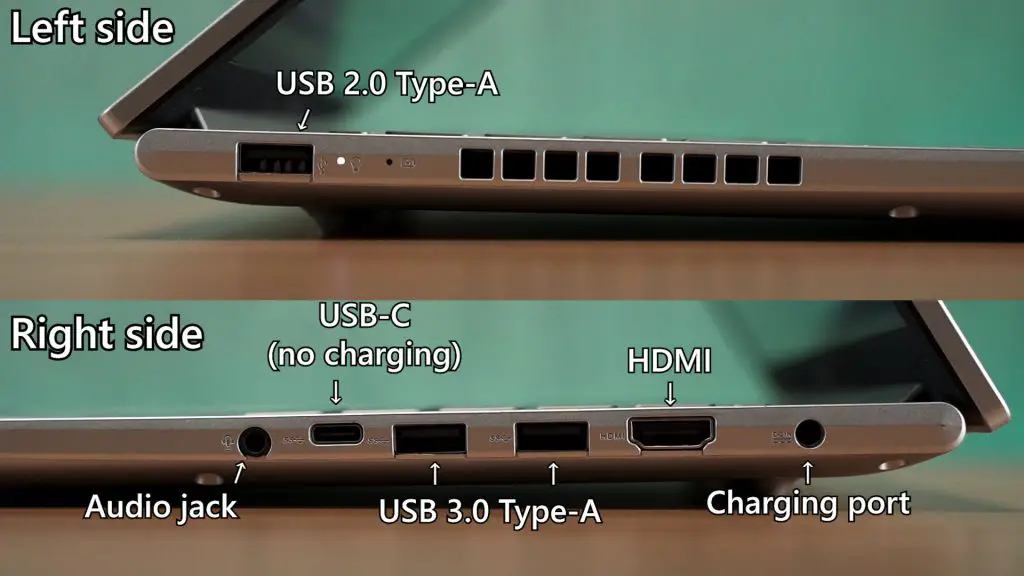 But, everything else about this laptop is actually quite okay. Quite good, actually. I do like this keyboard a lot – the typing experience is very responsive as the key bounceback makes it fun to type on, and the travel distance is magnificent. Though, this laptop does come with a number pad – so it's up to you whether you like it or not. I personally don't. Nonetheless, this keyboard does have backlighting.
The trackpad is off-center to align with the typing zone and it actually feels good to use. The palm rejection is surprisingly good so no complaints there. For our variant, it even comes with a fingerprint scanner. Yay!
In terms of the performance – I'm actually impressed. The Ryzen 5 5600H with the AMD Radeon Vega 7 Graphics is actually fantastic. If I change it to Performance mode by hitting Fn + F keys and I can play games like Genshin Impact at somewhere between 30-ish FPS at the lowest settings. Actually impressive for a laptop of this price.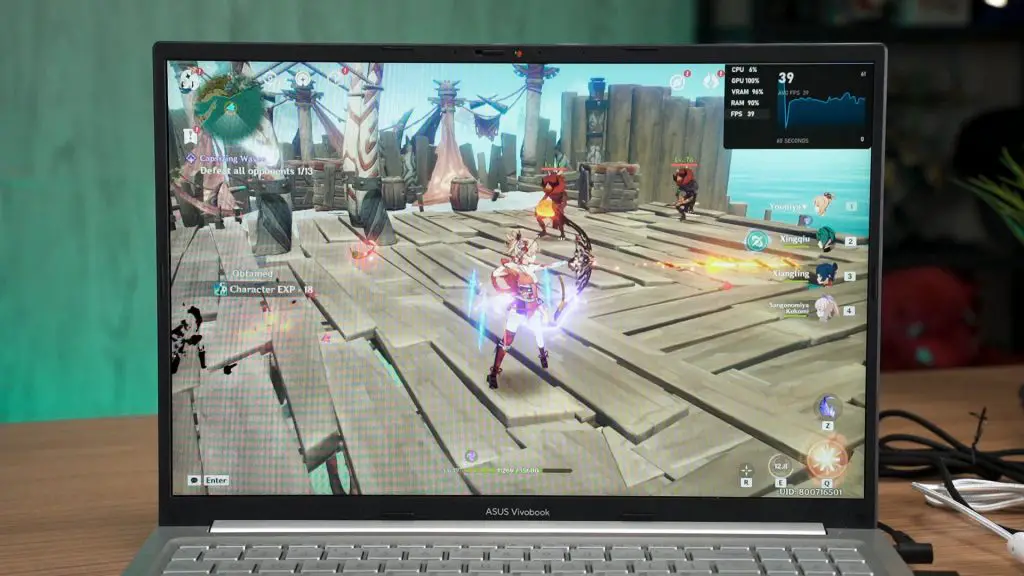 How about upgrades then? Well, the internal layout is kinda funky. The motherboard itself is actually quite small but we do have another SO-DIMM RAM slot if we want to plug in another 8GB or 16GB RAM into the laptop. We cannot add anything else but we can change the SSD and WiFi chip if we want to.
Then, the battery life. It comes with a 50Wh battery and it can last for about 5 hours in silent mode with my usual workload of Chrome and Spotify with some YouTube in the mix – and I think that's kinda okay.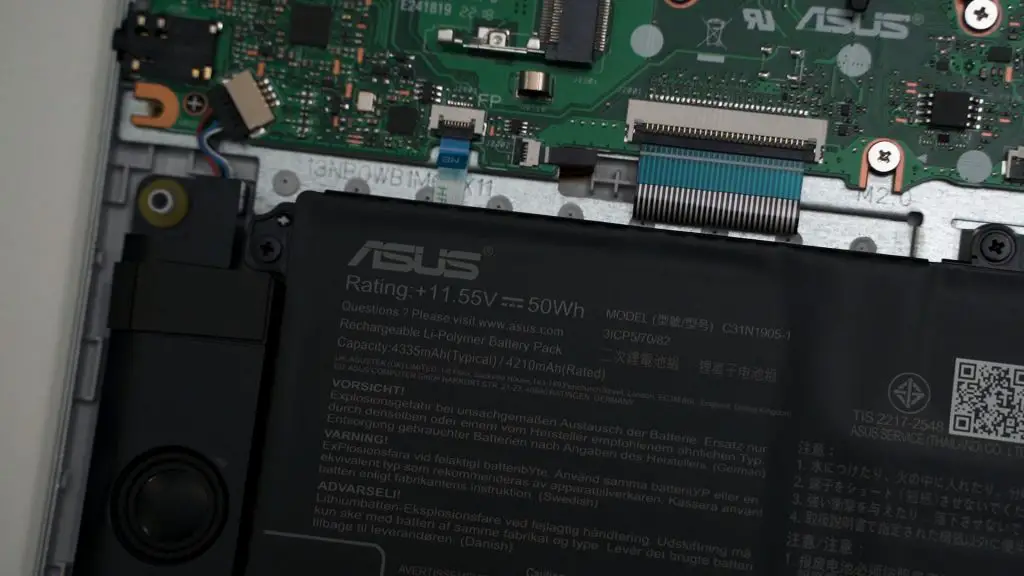 Should you buy the ASUS Vivobook 16X M1603Q?
At this point in time, this laptop is still at RM2,999. I think this laptop is fantastic. Great performance, decent battery life, good keyboard and trackpad, and a massive screen – just that the screen quality itself is kinda subpar. If you're okay with the screen, then I think this is an okay laptop. However, I'd like to see a price drop.
If you just add a bit more money, you can get the ASUS Vivobook 15X instead – which is a much better laptop and has a fantastic 120Hz OLED screen.
Where to buy? (Affiliate links)