This is the Predator X28 monitor. It's Acer's highest-end monitor and this review took us a long time because of all the cutting-edge technologies that are built-in. I presume that this is Acer's new flagship gaming monitor that is also made for high octane esport players as well, since it has Nvidia G-Sync and Nvidia Reflex technologies, alongside high resolution and high refresh rate too.
There are a lot of things to go through, so let's break it down one by one and go through all of them in today's video.
We'll move the obvious things out of the way. The Predator X28 comes with a tripod stand in the box and this monitor stand allows all sorts of adjustments – height, tilt, pivot, or even rotation too.
The last point is interesting since I can only think of rhythm gamers using such a monitor in portrait mode. Of course, it also has the standard 100x100mm VESA mount too.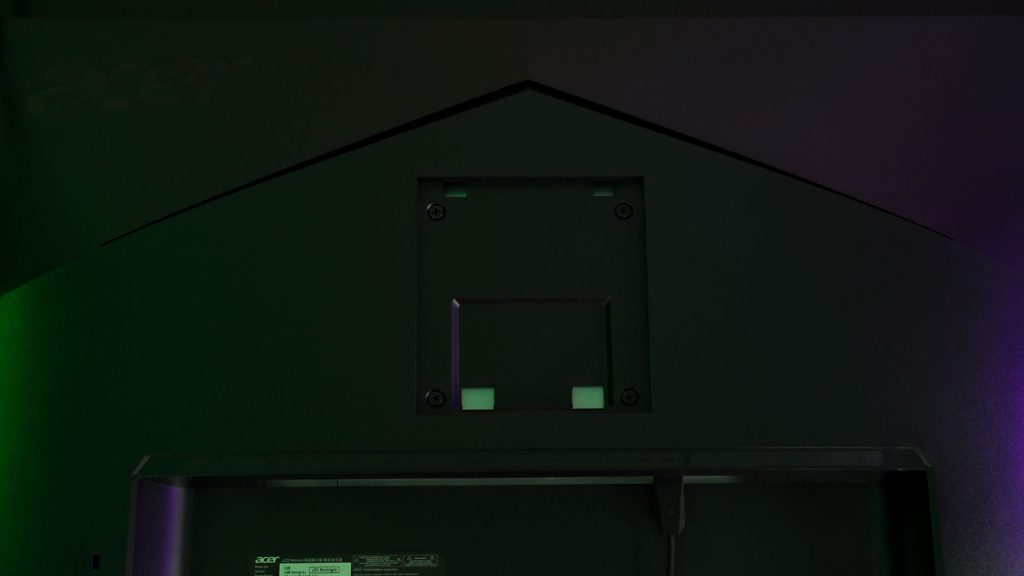 For the specs of this monitor, this is where things start to get spicy. You see, this high-end monitor is actually a 4K monitor at 144Hz refresh rate – but we can also overclock it to 152Hz.
However, I'm not sure what's happening here – I can't get the PC to run at 152Hz. The Nvidia Control Panel doesn't save the custom resolution and Windows doesn't give us the option to use 152Hz. I also tried adding the custom resolution via the Custom Resolution Utility or CRU for short, but it doesn't work.
I tried rebooting, changing the DisplayPort cable, using NVIDIA's Control Panel to add the custom resolution – which passed the validation test, but just refuses to save the setting. So, I gave up.
I still did the color accuracy test using our colorimeter. Tested in sRGB mode and at 100 nits of brightness, the monitor can go about 94.01% – which is actualyl good considering the Delta E number is supremely low.
This monitor also came with a color calibration testing report, by the way. I have no idea how to read this chart so I'm just going to show you here.
Mind you, this is an IPS LCD screen and Acer also boasts supremely low GtG response time of just 0.2ms, but the footnote did say that it is achieved via LCD overdrive function.
Of course, this monitor also comes with NVIDIA Reflex – which is something that I don't want to talk about today since it has a lot more technical details. We have explained it in another video – so have a watch here.
One thing I really like about this monitor is the ports available. I absolutely love the availability of 2x USB 3.0 Type-A ports at the side to allow easier and more convenient devices to be plugged and unplugged.
Unfortunately, this monitor doesn't have HDMI 2.1, so your PS5 or Xbox Series X or S will not be able to output 4K 120Hz to this monitor. That is a big bummer for me, honestly.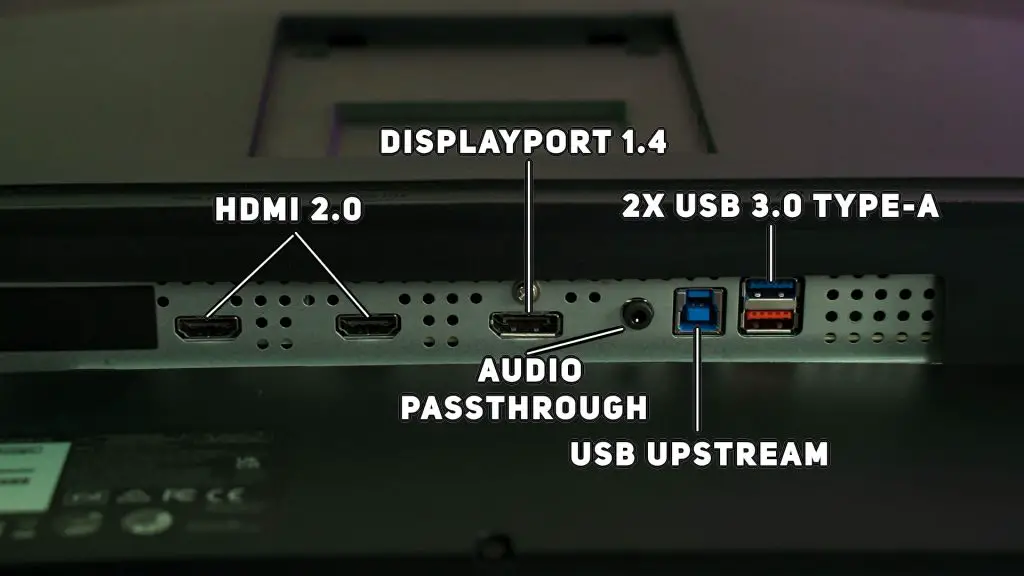 And now let's talk about the OSD menu. One more thing that I realized is the monitor's brightness meter is listed as "peak brightness". This "peak brightness" value is more like nitpicking the brightest area that a monitor can achieve and assumes that the entire monitor can go up to that level of brightness. Realistically speaking, our colorimeter's reported brightness level has a larger sample size and hence, much closer to what we see with our own eyes.
We do have a lot of features here and two features involve the sensors found in the middle of the monitor. There is an ambient light sensor inside which detects the brightness of the surroundings and also the color temperature, then adjusts accordingly.
However, this feature is rather annoying as it randomly changes the color temperature of the screen even when nothing in its surrounding has changed. Then, the disables the automatic brightness adjustment also has similar issues with the color temperature sensor – it just randomly brightens or dims when I am scrolling through a webpage. So, I've turned off this feature entirely.
Then there is yet another feature called the ProxiSense which is essentially a proximity sensor to detect if there's anyone in front of the monitor, and turns off the screen accordingly. However, there are two issues that I realized. Firstly, the ProxiSense setting is only Range 1, 2, or 3. I have no idea what all these means so I just set it to Range 2.
Then, Mr John played a game using a controller and sat a little bit further away from the monitor – but the monitor just turned itself off after some time. I guess he was either out of range or the proximity sensor needs to detect some movement to reset the timer.
Oh, by the way, Acer states that this monitor uses something called the Predator GameView but I can't find this utility at all. I also tried searching in Acer's support website and all I found is the Acer Display Widget utility. That utility doesn't support the Predator X28, so I guess we can't do anything here.
Should you buy the Acer Predator X28 monitor?
And I guess that is pretty much it about this monitor. I can't really judge this monitor based on its price tag of RM3,599 because it includes a lot different technologies into it.
We have Acer VisionCare technologies with the sensors at the middle, NVIDIA G-Sync and Reflex, and also 4K resolution with an overclockable refresh rate of 152Hz. It aims to be an esports monitor while catering for the mass market, but ultimately feels a little unfinished. Perhaps a firmware update can fix the issues that we've encountered.
Where to buy? (Affiliate links)