Games have come a long way since the days of Pong, as video games nowadays have reached a level that once seemed impossible. Despite the many changes that video games have gone through, they've retained one key element that was present even in Pong: multiplayer.
Indeed, there's nothing better than playing video games with your friends. The shared experience of playing games has fostered bonds for millions throughout the years — and while new games also have this effect, going back and playing older games at classic arcades really drives the point home. In fact, Gala Bingo emphasizes the social nature of playing retro arcade games, by saying how it is the perfect date activity. Luckily, you won't have to go to an arcade to play, as some retro arcade games can be played on modern hardware and devices. If this is something that interests you, read on to know more about the best retro games you can still play today!
Contra
Contra is one of the most iconic games in gaming history. The Konami Code cheat code used in the original Contra game to gain 99 lives, is still referenced in modern video games to this day. Indeed, Contra has been a video game staple since its release in 1987 in both arcades and the Nintendo Family Computer (Famicom).
What made this game such a hit is its simple game mechanics, as it functioned as your everyday side-scroller with a slew of available weaponry. You could either play the game alone or cooperatively with a friend, making each experience pretty unique. So, how can you play Contra today? Nintendo released a Famicom Mini back in 2018 along with many popular classic games (including Contra) that were available on the console during its initial release.
Super Smash Bros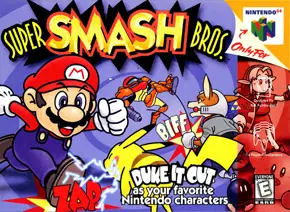 Super Smash Bros. was released in 1999 and has since been the gold standard for video game crossovers. Released on the Nintendo 64, the game took characters from the video games company's popular titles such as Pokémon and Metroid and put them all in one game. Characters such as Pikachu could duke it out with Donkey Kong in an all-out brawl.
You can play Super Smash Bros today with gadgets such as the Retrode, which lets players play games from older consoles with a special adapter. An alternative to this would be Nintendo's latest console, the Nintendo Switch, which has its own version of the game, and comes with a promising online service that many speculate will be used to play games from the older consoles.
Super Mario
Last but certainly not least is everybody's favourite plumber. Mario burst onto the scene in 1987 in the aptly named Super Mario Bros. And while Mario often gets most of the attention, it also gave players the option to control the other Mario Brother: Luigi. Players could then run through levels with a friend with the main goal of saving Princess Peach from the clutches of the evil Bowser.
The previous-mentioned release of the Famicom has made many retro games accessible to modern gamers, one of which is Super Mario Bros.
However, there is another way you can have the Super Mario Bros. gaming experience on a modern console. The release of Super Mario Maker has reintroduced the plumber to millions of new gamers all over the world. What's great about this game is you can either make or play on levels created by other players. Some of which have elements from the original 1987 game.
If you enjoyed reading this article, check out our piece on Sonic Robo Blast 2 Kart, another modern-retro game that you can play today!