Razer's latest keyboard product isn't a new keyboard by any means but it is the accompanying elements of the device: Keycaps, cables, and wrist rest.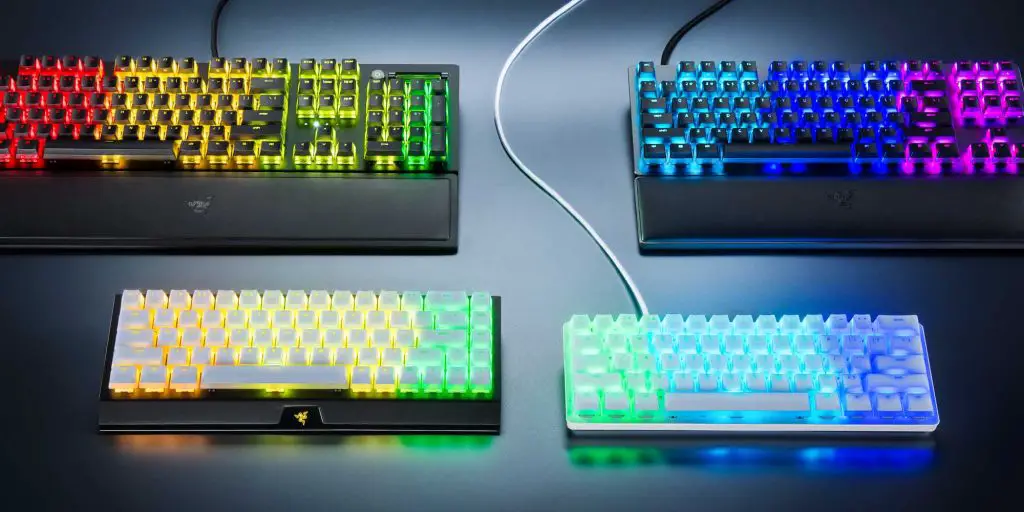 At the start, Razer is finally joining the Pudding craze by announcing the Phantom Keycaps Upgrade Set. Designed to mimic the feeling and presence of phantom which it may or may not be with its presence, the keycap set allows your Razer keyboard to stay stealthy and low-key sleek if you turn off the backlit lights, or go full rainbow-puking madness by blasting the Razer Chroma lightings and leaking them to the surroundings. 1 pack of the Phantom Keycaps Upgrade Set provides the full 128 caps that u can use on all formats of Razer keyboards.
The Phantom Keycaps is a bit too overboard? Then stay within the confines of "casual" with the new PBT Keycaps + Coiled Cable Upgrade Set that as the name suggests, provides a set of Doubleshot PBT keycaps well known for the durability and long-lasting markings together with a detachable USB-C to USB-A coiled cable that to my knowledge, has been the fundamental element of a keyboard modding experience in the custom/DIY keyboard community. Perhaps Razer is going to make a hot-swappable keyboard down the line? Let's hope so.
Lastly, Razer also wants you to take care of your wrist health by finally introducing the Ergonomic Wrist Rest in à la carte format with different sizes to accommodate its range of keyboards from 60%, TKL, and Full Size. The plush memory foam interior shapes an ergonomic incline that provides great support to the wrist with the anti-slip rubber feet at the bottom preventing slipping or creeping away after an extended period of gaming.
Pricing
As the ability to customize keycaps to the fullest are exclusive to the US/EU regions, we are assuming that Malaysia will be receiving only the off-the-shelve preset profile keycaps and while the Ringgit Malaysia MSRP has not been released as of now, you may estimate it by referring to the US pricing instead.